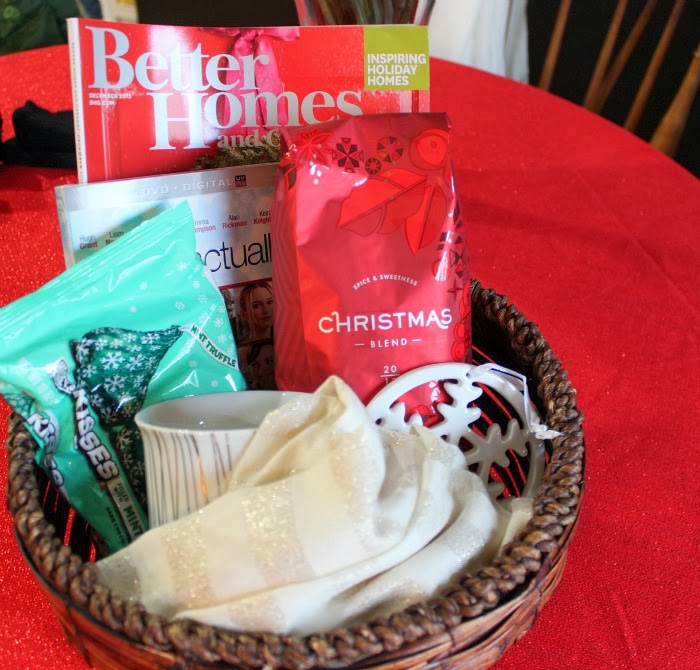 Happy Monday! I thought I'd start off the wonderful month of December with a giveaway! We are in the giving season and I wanted to show a little appreciation to all my readers. I've been at this blogging thing for about 9 months now and I truly appreciate all the support I've received from my friends and family, and everyone that reads my blog (including my new readers)!
To say thank you, I wanted to give away some of my most favorite holiday things in my first ever giveaway!
I am a sucker for all things Christmas. I really am. You take some M&Ms and only put red and green ones in a bag, I'm sold. You add mint to some Hershey's Kisses and put snowflakes on the wrappers? I'll buy 3 bags.
These are by far my favorite holiday chocolates!
While I'm eating my fabulous chocolate, I'm usually be reading one of my favorite magazines. If you remember back to my favorite magazines post, I love Better Homes & Gardens. Their December issue is out now with lots of great things for the holidays.
I'd also have a warm cup of coffee to go with my reading material and chocolate:
I love this mug. It's festive but can be used year round.
Y'all know I love a good scarf. I found this one at Target and knew it would be my new favorite:
And gold….it's perfect for all those holiday parties.
My mother-in-law loves snowflakes, and her love has rubbed off on me. This ornament is simple and classic.
And a holiday favorites basket isn't complete without a great holiday movie. I really adore Love Actually.
Love the cast, love the story. It's one of my all-time favorite holiday movies.
To enter, just follow the instructions in the rafflecopter below for multiple chances to win! You can enter one or multiple ways; it's up to you. The giveaway is open until Sunday at midnight. The winner will be chosen randomly by rafflecopter and announced Monday morning.
Thank you all for being wonderful supporters of my blog!
(This giveaway is open to residents of the 50 US states and Canada. One reader will win all of the items listed above.)