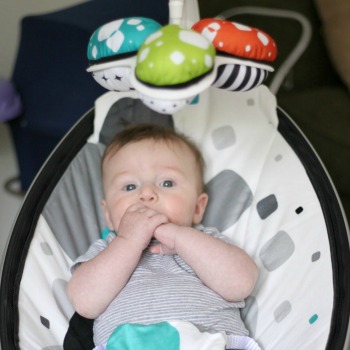 If you're looking for the perfect item for a new mom, you must check out the mamaRoo infant seat. Here's why!
EJ just turned 4 months on Saturday, and I never knew I could wish for time to slow down as much as I'm wishing for it to right now. I remember when Little A was a baby I couldn't wait for the next phase. I couldn't wait for her to start crawling. I couldn't wait for her to start walking and talking. I was constantly in a state of "what's next?" A lot of that had to do with the fact that she was a fussy baby. The first year was HARD. She needed to be held constantly. I even held her when she was sleeping because the minute I'd put her down she'd wake up and start crying. She was a joy when she was happy, but just really liked to be held all the time. Being a first time mom, I didn't know any different so I just did what I could to make her happy and to sooth her pterodactyl-like cries (seriously, the girl has a set of lungs on her that rivals the prehistoric bird). If only we'd had the mamaRoo infant seat back then! Motherhood can be so trying at times that having products to make our lives easier is a must in my book.
Luckily for us, EJ is a dream baby. He is the reason people want more than one child (the thought has crossed my mind for another, yes). He is so content and just loves being around people, but he is also able to entertain himself quite easily.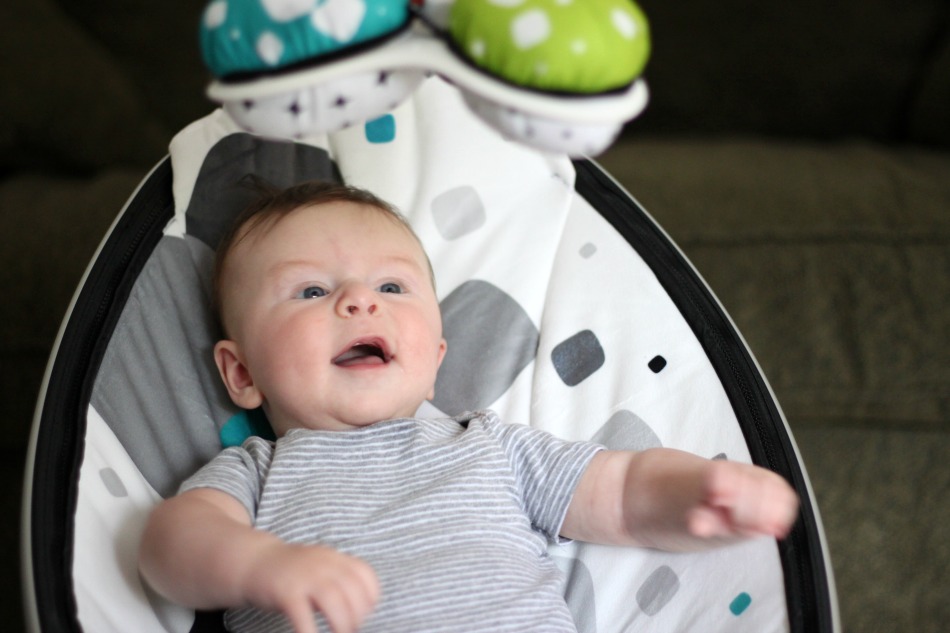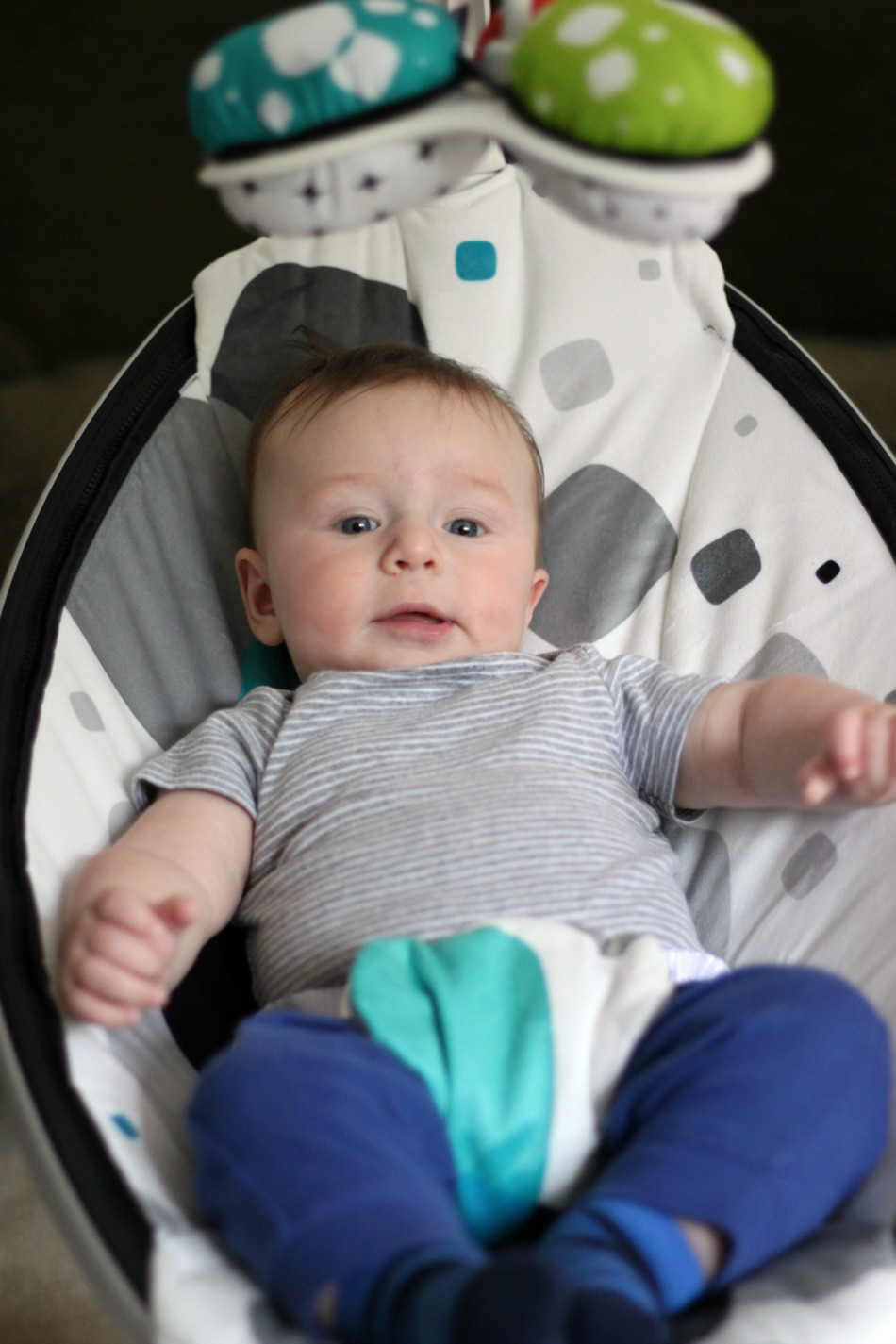 There are so many products that came out right after Little A was out of the infant phase that I am so blessed to have with EJ. The WubbaNub, muslin swaddle blankets and the mamaRoo infant seat. The only thing we had to lay Little A down in was the swing. And she hated the swing. We tried a dozen times to get her to like it and she would just scream when we'd set her down, so we gave up after blowing our eardrums out. If only they'd had the mamaRoo infant seat when she was a baby! I remember some nights, the only way we'd be able to get her to sleep was getting in the car and driving until she finally dozed off. The mamaRoo infant seat has a car ride setting on it that mimics the motion of the car! Why oh why was this not around when she was a baby!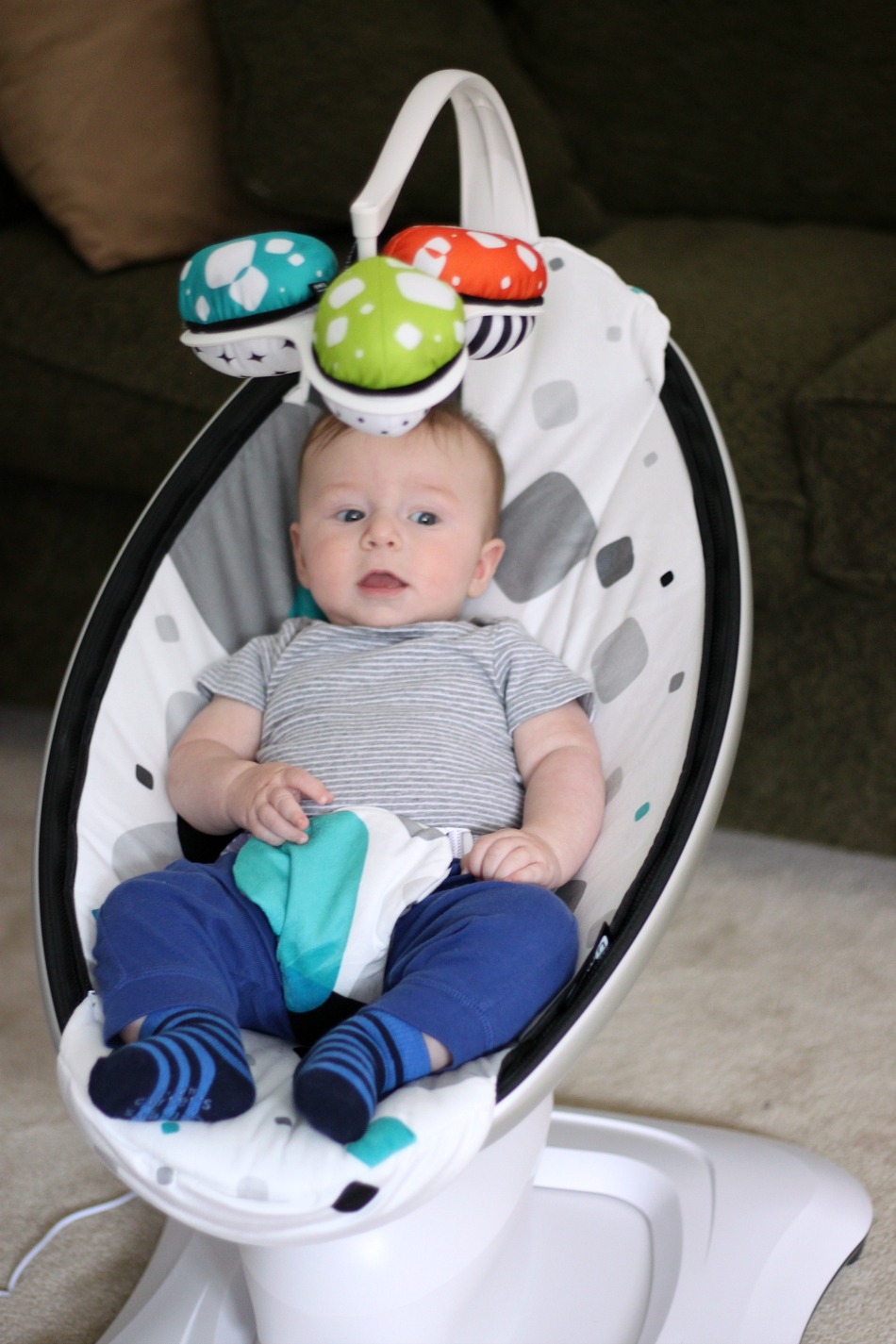 EJ rarely gets fussy, but if I ever need to put him down to use the restroom or attend to his sister he loves his infant seat so I just belt him in, set it to car ride or kangaroo and he is happy as a clam! His favorite time to enjoy the mamaRoo infant seat is when I'm working. I set him down next to me and he just plays and talks while I work. I kid you not. The boy just kicks and giggles and is fascinated with the mobile. He will sit for a solid hour while I get any work done I need to do while sister is at summer camp.
If you want to hear more about our story with the mamaRoo infant seat, watch this video.

If you're a new mom or a mother to be, make sure you check out the mamaRoo infant seat product page. It is seriously a lifesaver and I recommend it for any new moms out there. Sign up for up to date information and specials with 4mom.