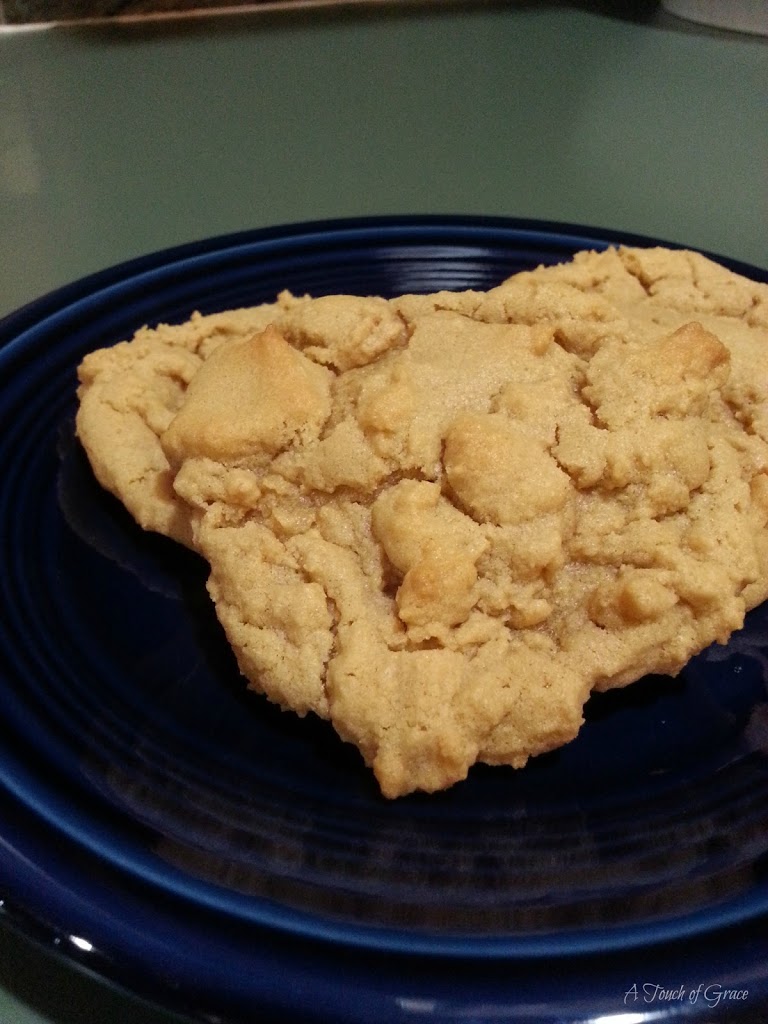 I found this recipe on Pinterest quite some time ago, but was having a cookie craving Sunday night at like 9:00, so this recipe was perfect! It only has 4 ingredients. Yes, that's right. Just 4! How awesome is that?!
The link on Pinterest doesn't work, so if anyone knows who created this recipe please let me know so I can give credit where it's due. Because it is surely due. These cookies turned out so soft! I was shocked. I expected hard, crispy cookies. Not the case.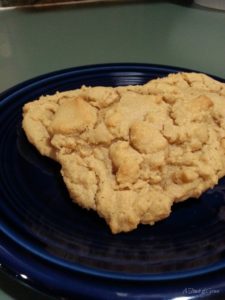 Ingredients:
– 1 cup peanut butter
– 1 cup sugar
– 1 egg
– 1 tsp baking soda
Yes, that's it. You can't tell me you don't have peanut butter, sugar, eggs and baking soda in your kitchen at this very moment. Get in there and make these. Do it.
Directions:
– Mix peanut butter and sugar until combined.
– Add egg and baking soda. Mix well.
– Drop onto non-stick baking sheet. I find that parchment paper works really well too and keeps cookies from sticking.
– Bake at 350 degrees for 10-12 minutes, or until edges are just starting to turn golden.
– Let cool on rack 5-7 minutes, then remove to wire rack to cool completely.
Look at that beauty. There is actually substance in the middle! Nothing flat and boring about these cookies! Delish!
Enjoy!