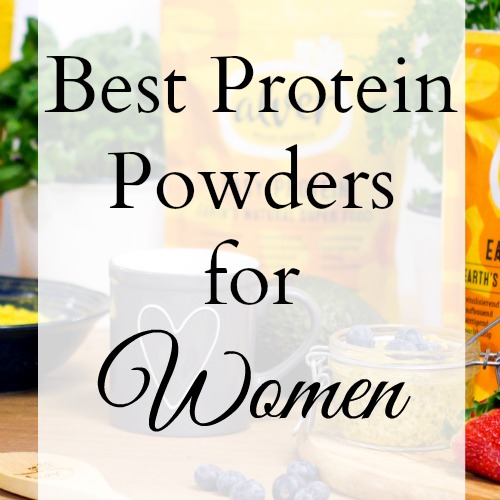 The best protein powders for women, why I like them, and how to get your hands on them.
*This post contains affiliate links, which means I may make a small commission if you make a purchase through one of the links included.
I'm a big fan of protein powder. For me, protein powder is more than just something you take after a workout. I use it when baking and in smoothies, as well as before and after workouts. It's an easy way to get a good dose of protein when you don't have time to sit down to a high-protein meal.
But not all proteins are created equal. And there are a variety of proteins that come from various sources (whey, soy, egg, pea). Today I'm going to talk mainly about whey protein, as I believe that to be the best protein powder based on its amino acid profile, which is well suited for muscle building. If you are lactose intolerant, I recommend egg protein (I took this when I was nursing my daughter, as she had a dairy sensitivity), as it is similar to whey protein in its ability to stimulate muscle growth; or pea protein if you are vegan.
Like I mentioned above, I use protein as more than just a protein supplement after the gym. I add it to my energy bites, make protein muffins with it, add it to pancake batter and more. I also make smoothies with it. My favorite is peanut butter, chocolate and banana. A scoop of PB Fit, a scoop of chocolate protein powder, 1 banana, almond milk and ice. It's a versatile way to make sure you're getting enough protein in your diet.
Here are my choices for the best protein powders for women.
WowMoms
WowMoms is a protein powder created specifically with moms in mind. They use the highest quality, grass-fed whey protein isolate for their powder. With only 4 ingredients, WowMoms provides 21 grams of protein and only 102 calories per serving!
Soy free, gluten free, grass fed, non GMO and made in the USA (that's a great list!). WowMoms protein tastes great and comes in chocolate, vanilla, Cinnabun and Chocolate Peanut Butter flavors (chocolate is my personal favorite).
Optimum Nutrition Whey Isolate
This is the protein powder I use most of the time. Whey isolate is the purest form of whey protein. It is virtually lactose free, carbohydrate free, fat free, and cholesterol free. I like Optimum Nutrition for a few reasons.
1- It's a good value
2-It's one of the best tasting proteins I've had
It has 30 grams of protein, 140 calories, 1 gram of fat and 3 grams of carbs per serving. And each serving is a good size scoop.
I also like to use their Gold Standard Whey in vanilla for baking.
idealLean
This protein powder is made specifically with women in mind, and is marketed toward women only. It is a whey protein isolate that has 20 grams of protein, 80 calories, and 0 fat and carbs per serving.
idealLean tastes really great and they have a variety of flavors, including peaches & cream, mint chocolate, and caramel mocha, along with the usual chocolate and vanilla.
Onnit Grass-Fed Whey Isolate
If you're looking for a grass-fed option, Onnit's Mexican Chocolate whey isolate is my favorite. It has 20 grams of protein per serving, 120 calories, 2 grams of fat and 5 grams of carbs. It tastes really good, and on the back they have a recipe for a Frozen Spiced Mocha, which is insanely delicious. Their vanilla protein is tasty as well.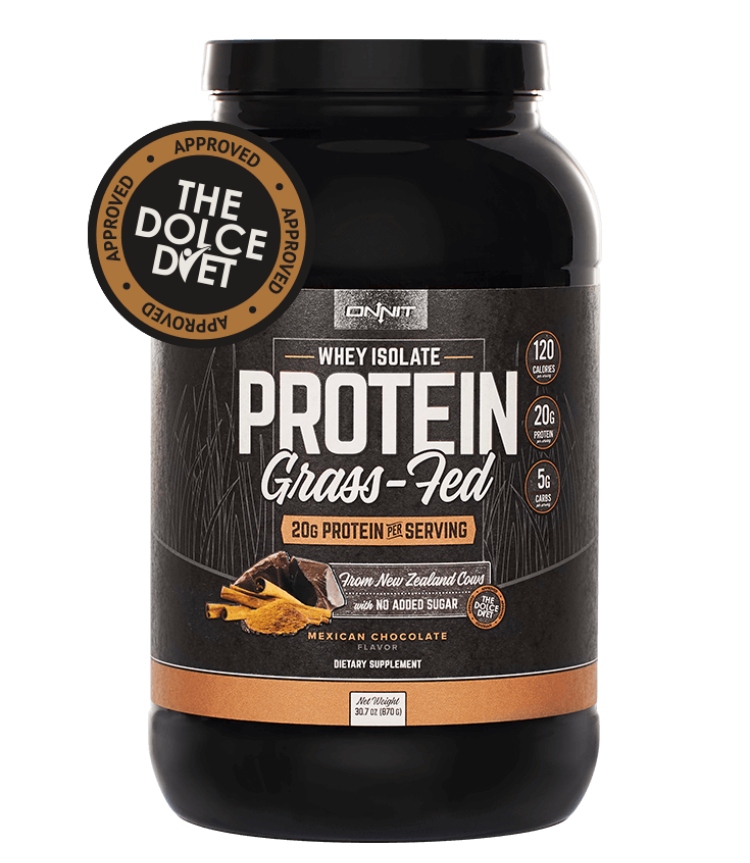 Jamie Eason Signature Series Whey Isolate
I'm a big Jamie Eason fan, and her protein for women is a great whey isolate choice. 25 grams of protein, 150 calories, 3 grams of fat and 6 grams of carbs per serving.
There you have it! Those are my top choices for whey protein for women.
A few other brands I know women enjoy are:
NLA for Her's Her Whey Protein. I haven't had this one yet, but I know it's popular among women looking to get fit.
FitMiss is a combination whey and potato protein, and superfood. It can make a great meal replacement shake.
I mentioned Optimum Nutrition Gold Standard Whey above, but it's worth mentioning again. It always gets voted in the top 10 for best protein powders, so it's not one to look past. And you can get it at Costco, which is a huge bonus!
And there you have it! I hope this was helpful in narrowing down some protein powder options for you. It took years of trial and error for me to find a protein powder that has a great protein/fat/carb/calorie ratio, and tastes really good. If you are having a hard time getting enough protein through whole foods, supplementing with protein powder is a great option. And you can't go wrong with any of my top recommendations.