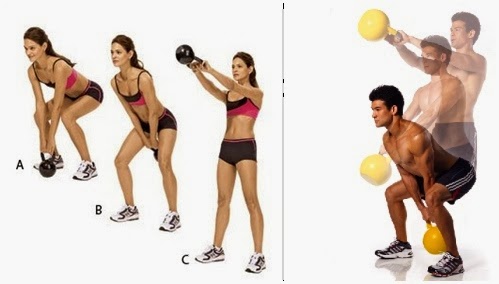 I started this post back in early December, right after finishing my half-marathon. Sometimes it takes me a while to complete a post, especially when I haven't made it to the gym consistently. Oh how I've missed the gym. Although I probably could have put in more time at the gym over the last 3+ months, it's been really difficult for us to get there.
Time is very limited for me these days. That's why my goal is always to put in as much work at the gym as I can in less than an hour; preferrably 45 minutes or less.
Here's a quick, break a sweat workout that you can do in less than 45 minutes.
* 1 mile run on treadmill
* 3 rounds of the following:
– Kettlebell swings x10
– TRX rows x10
– Push-ups x10
* 3 rounds of the following:
– Dumbbell push press x10 per side
– Dumbbell bent over rows x10 per side
– L sit-ups x10 per side
* 20 burpees
And you're done!
**If you aren't familiar with L sit-ups, you lift one leg straight up, and the other leg just off the ground, then doing your sit-ups, reach up past your knee on the high leg. Alternate after 10 on one side….these are harder than they sound.
What the heck are kettlebell swings and what is a TRX?
Prior to starting bootcamp 4 years ago I'd never seen a kettlebell nor a TRX. But they are 2 of my favorite pieces of gym equipment. I can do an entire workout with just those 2 things.
If you don't have kettlebells at home or at your gym, you can use a heavy dumbbell as well. I usually use 35 lbs, but if you're just starting out on swings I'd start with something closer to 15 lbs.
If you aren't familiar with kettlebell swings, this should help you out a bit: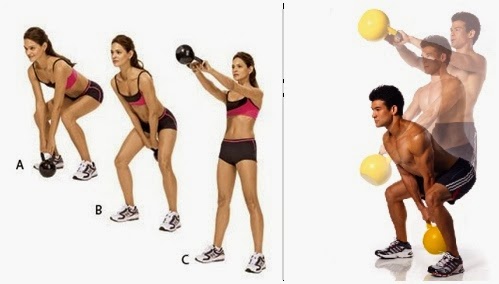 You want to make sure when you come down on the swing that you hitch at the waist right as the kettlebell swings between your legs. Don't bend your knees too much; it's a hitch not a squat. I hope that makes sense. Popping your hips forward generates the momentum to swing the bell up. There should be little to no effort from your arms during this exercise. They may seem easy at first but they can be difficult if you focus on your form. Squeeze your bum when you swing out and don't go past your shoulders.
TRX Rows:
There is SO much you can do with the TRX. It's a really versatile piece of equipment.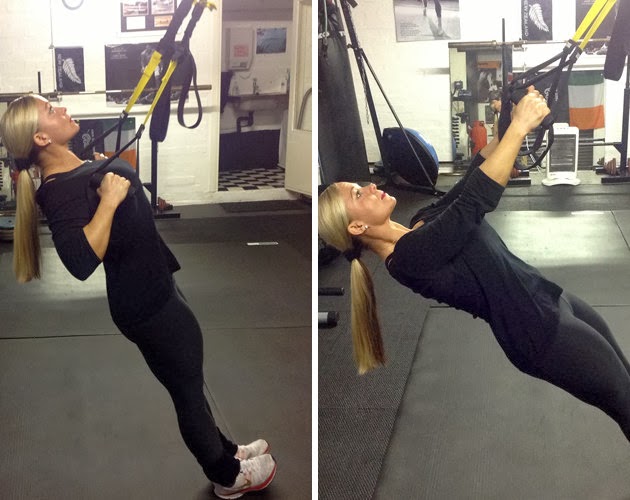 This is a TRX row. You can adjust how hard it is by where you place your feet. To make it easier move your feet further back so you're standing up straighter. For more difficulty, move your feet closer to the TRX so you're at more of an angle. Then row your hands to your armpits. Squeeze your bum and tighten your tummy the whole time.
And always, make sure you're having fun with your workout. Breaking a sweat can be a lot of work, but it should also be enjoyable.