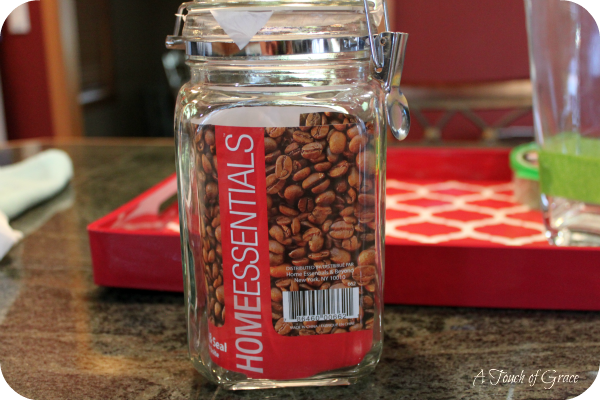 Last weekend I took my monthly trip to Home Goods (yes, I go about every month, and yes I'm a Home Good addict). I found some great canisters that I thought would be perfect to keep coffee fresh. Since I work for a large coffee company that some of you may know, I tend to bring home A LOT of coffee. I wanted to find a cute way to keep it fresh and still know what coffee we have on hand.
Enter chalk paint!
I just taped off the area I wanted to paint, grabbed a sponge brush and did a few coats of chalkboard paint. Make sure you let them dry pretty well in between coats or else it will smudge a bit.
And that's it! We now have a cute jar to keep all our wonderful coffee beans fresh. (sorry about the blaring flash in the pics. I was taking these late at night and of course we have zero good light in our kitchen).
I think maybe I like it better over by the espresso machine. We'll see if that will be it's new home.
There are all sorts of fun projects you can do with chalk paint.
One of the walls in our bonus room is currently painted as a chalk board. It's great for kids spaces and I really like this kitchen idea.
Have you done any fun chalk paint projects? I'd love to hear about them!