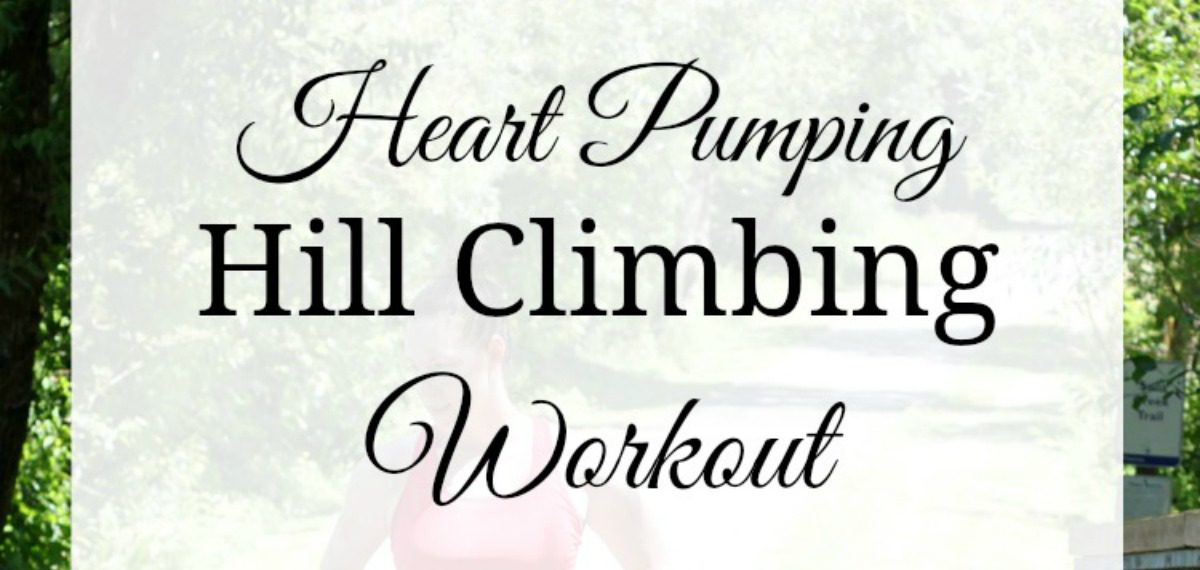 This hill climbing workout will get your heart pumping and burn those extra calories!
I LOVE exercising outdoors when the weather is nice. Give me a cool morning outdoors or a late afternoon as the sun starts to go down and I am a happy girl. The thing is, Seattle has a lot of hills. I mean a lot. And we happen to live at the top of a hill, so nearly anywhere I run, I'm faced with a hill.
I used to hate hill runs. Really hills in general I seriously loathed. It can be tiring just walking up some of the hills in our area let alone trying to run up them! It took some time, but instead of getting frustrated with all the hills, I've now learned to embrace them and turn my outdoor runs into fun hill climbing workouts!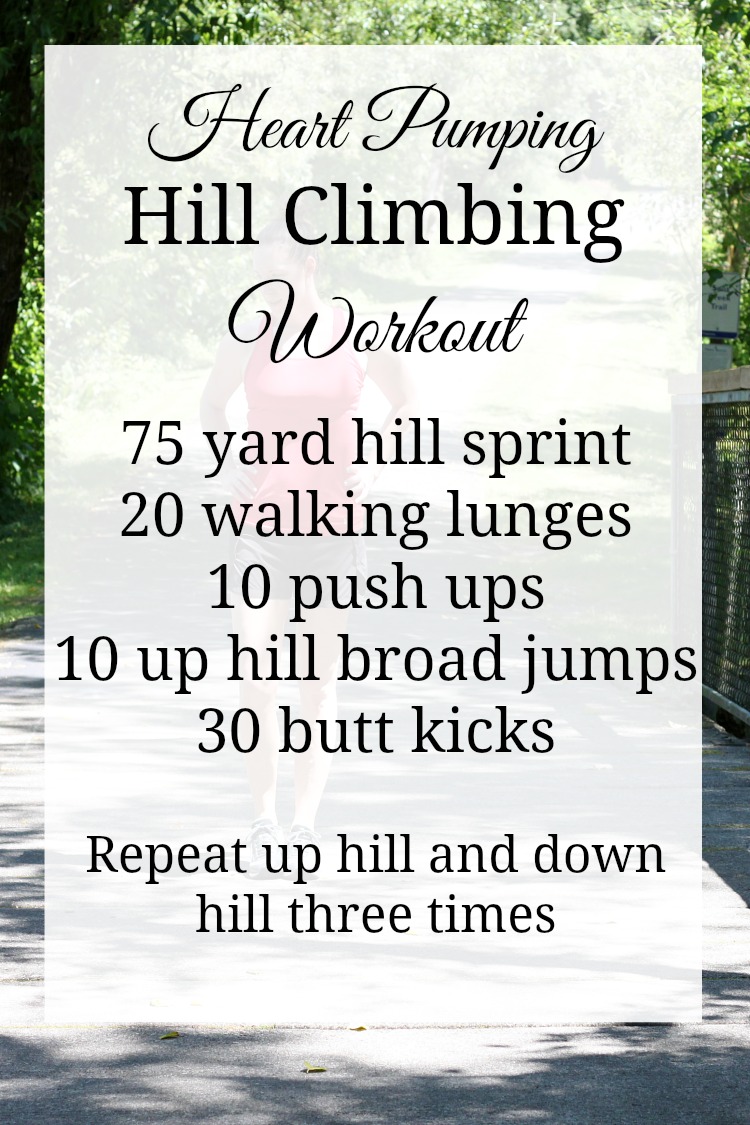 You can add this hill climbing workout to a run, or make it a stand alone workout if you're pressed for time. Whatever you do, it's sure to leave you a little breathless but feeling super accomplished.
Hill Climbing Workout
75 yard hill sprint
20 walking lunges
10 push ups
10 up hill broad jumps
30 butt kicks
Do this combination up and down a hill three times.
When you've completed the circuit up hill, turn around and do it downhill. Repeat three times for an awesome full body workout! Be careful doing this downhill. It's definitely not easier and sprinting downhill can sometimes be dangerous, depending on the size of the hill. Just heed caution and use your good judgement.
I'll sometimes add this to my 5k runs when I don't have the kids with me. Pushing a stroller up hill is hard enough as is, so I reserve this for my quiet runs, haha! Sometimes I'll add it to the end of my booty workout or an inner thigh workout to really get that extra burn!
Let me know if you try this hill climbing workout and what you think!