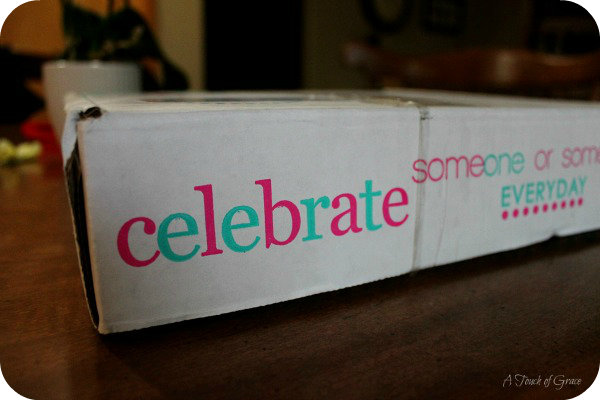 I have been waiting WEEKS for this day! My Erin Condren planner finally arrived last week (ok, so it's been about 2 weeks at this point since I'm late in getting this post out…but that is neither here nor there). If you don't know about Erin's planners go HERE to watch a video that demonstrates their fabulousness (is that a word? Yep, it is now!)
When I saw the video, I knew I needed this planner. My inner OCD came out (it has been rearing it's ugly head a lot recently) and I got giddy like a little kid on Christmas. I love paper and have felt naked this last year without a physical planner to write things in. My phone just doesn't cut it for me. I must have paper!
At first $50 for a planner sounded Ludicrous (not Ludacris, he's awesome), but I quickly realized that I could get my sh*t together for less than $3 per month!…..WIN!!

When the box came…..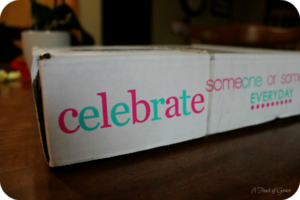 I could barely contain myself! It was sooo pretty!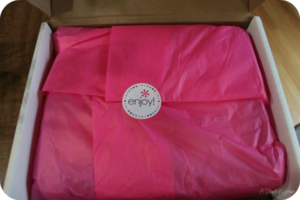 Eek! Such beautiful packaging!
Swoon! I heart planners.
I will say at first I was surprised at how big this planner is. It is heafty folks. But then I guess you have to be if your housing 1.5 years of information, labels, quotes, lots of beautiful paper and oh! did I mention there were some surprise gift labels as well!

Super cute! Love bonus surprises!

I also love all the quotes that are scattered throughout the planner. And there are so many labels you'll never forget a birthday or event. You can also customize additional labels as well. Perfect for all of Baby A's activities and Huebie's travel.

There's a space to write weekly goals and notes. There's also a separate notes section at the back for more extensive writing you may need to do. Each day is broken out into morning, day and evening, so there's plenty of space for activities.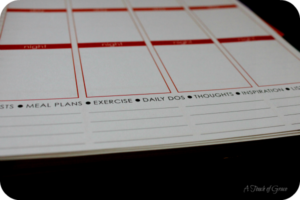 There's also a separate area to write other daily to do's.
Not convinced about how awesome this planner is yet? Well, the best part about these planners is that you can customize them. There are multiple cover options and you can even add your own picture to the front or back. I went with one of her options, but added our name on the cover, which was free. You also have your choice of a 12 month planner or 18 month option to take you out to Dec. 2014. Just $5 for 6 more months of planning! Perfect!
She has pens, matching note pads if you need more room for notes and elastic bands to keep that baby closed. So many options! You don't get that with your run of the mill store bought planner.
Are you ready to order your new Erin Condren planner yet? Click
HERE
to start designing your own planner. Erin has tons of other products as well. Click
HERE
for an entire list of other fabulous products including address labels, calendars, invitations and even recipe cards!
Already have an Erin Condren planner? What do you love about yours?
Happy Tuesday!