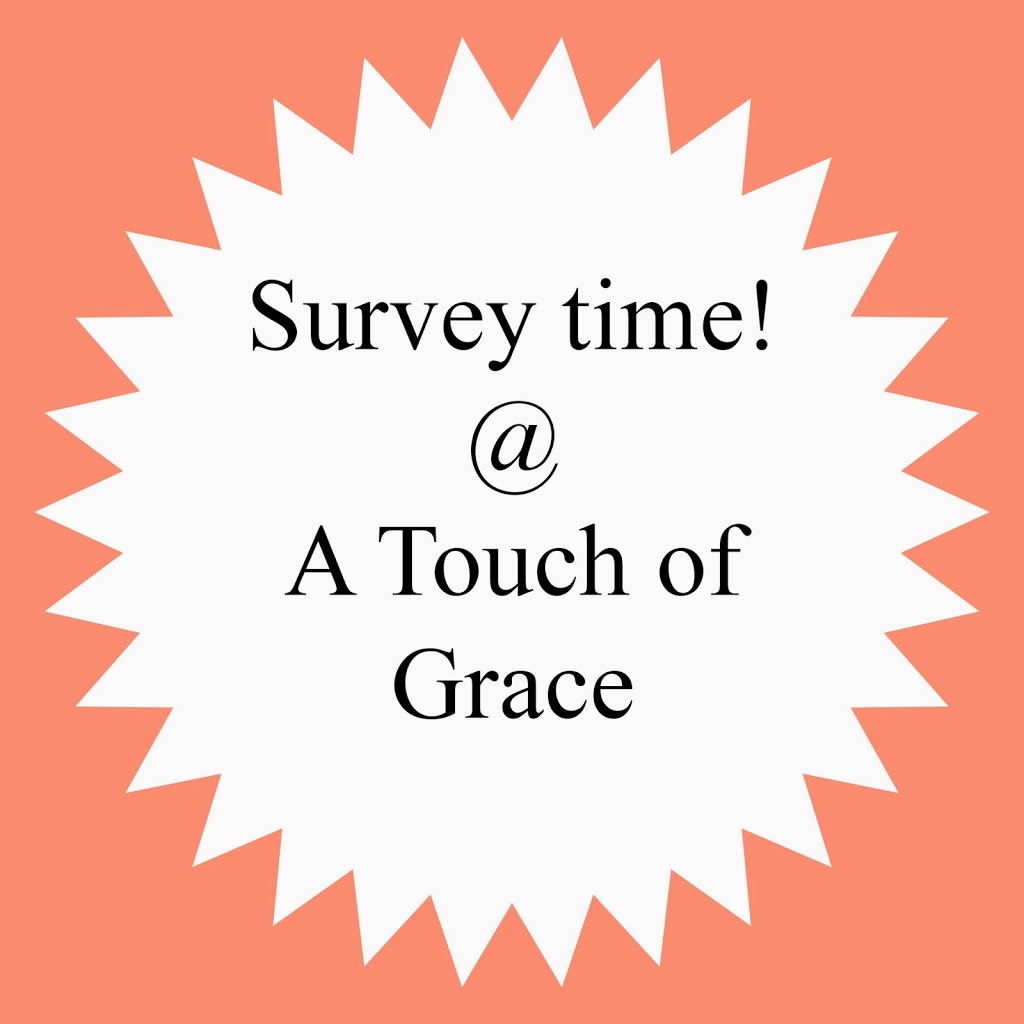 Hi all! I've been meaning to do a survey for….oh…about 6 months now. I know, what a slacker I am. 🙂
But really. I wanted to do a survey to find out what my readers like, what they want to see more of, less of, etc. I know there are some things I'll continue no matter what (my #graceeveryday posts, for example) because they are something I love to do.
But I really want to hear from you. Why do you read my blog? What makes you come back every day?
So here's your chance to let me know! I welcome you're feedback and really appreciate everyone taking the time to respond. And if you want to leave any additional comments, please feel free to do so here on the blog in the comment section. 🙂
You can access the survey HERE.
Have a great Wednesday and thank you again for taking the time to complete the survey!!