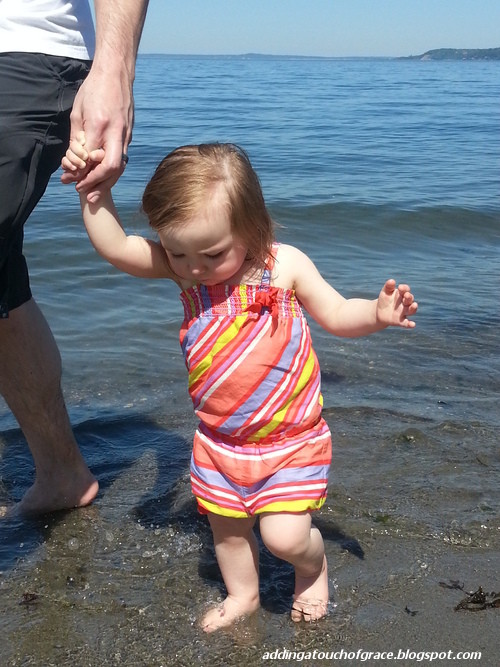 I've been thinking for the past…oh…month or so, that I really need a new name for my blog. The original intent of Love at 350 Degrees was to blog about cooking and baking, and a little bit about my life. But, the more I think about what I want this blog to be about, the more it evolves into not just food, but DIY projects, fitness, health, etc. So I thought I should get a new name to go with my new journey!
Enter A Touch of Grace! I'm sure most of you know where that inspiration comes from. This little beauty right here is our pride and joy and most everything I do in life has her in mind.
We spent some time at the beach this weekend since the weather was AMAZING. She loves splashing in the water and playing in the sand (and isn't that romper the cutest!). She really does bring so much happiness into our lives.



Beach bum baby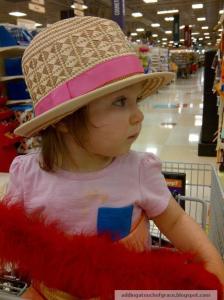 Loving our new hat…and feather boa of course.
I hope you continue to enjoy reading my blog. I'm going to be making some more changes over the the next few months as I continue to learn more about the blogging world. And let me tell ya, there is a lot to learn!
Happy Wednesday!