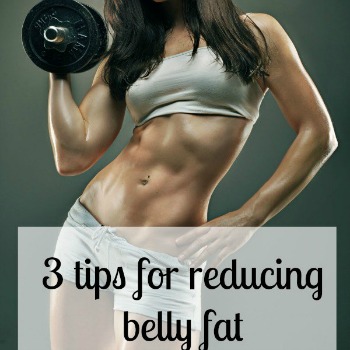 Happy Monday! How was everyone's weekend?! We made a quick trip down to Bend to visit our friends who just had a little boy last Monday. He is just adorable and Little A was loving on him so much. I posted the sweetest photo of them on Instagram that just melts my heart. We spent some time looking at houses and enjoying the amazing weather and Deschutes River. They had Paddlefest going on so you could demo paddle boards, kayaks, canoes, etc. Little A went out paddle boarding with K and her Uncle Seany and was a champ on the board! She'll have her own paddle board in no time.
I've had this post in draft for a few months now and I figured with summer just around the corner it's a great time to break out some more health and fitness posts. You'll see a few more health posts in the coming weeks.
Do you know the difference between people who's abs you can see and those whose abs you can't see? The amount of fat covering them up. We all have ab muscles, they are sometimes just covered in a layer (or two or three) of fat.
So how do we change our bodies in order to see those abs? We reduce belly fat. We can't really spot reduce. But doing these things will help you to be healthier overall and help your body store less fat, thus resulting in a reduction in fat around your mid section.
Diet. I think most of us know this, but diet is the #1 cause of extra belly fat. And I don't mean diet like you should go on a diet. I mean you need to be eating a healthier, heartier diet. No one ever got fat from eating too much spinach, but they did get fat from eating cake every day or drinking a venti white chocolate mocha with whip. Cut back on sugary foods and drinks and increase your veggie and lean protein intake.
Exercise. And I don't mean just working your abs. Run, cycle, brisk walks. Get your body moving and don't just do crunches. Planks, ab roller, leg lifts, lunges; they all work your mid section. Work your abs 2-3 times a week to allow them time for recovery. Adding instability to your workouts can also work your abs. Do squats on a Bosu ball or one legged squats. Your abs play a huge part in keeping your body balanced.
Sleep. Not enough sleep leads to overeating and can slow your metabolism. 6-8 hours is what we should be getting. I find I feel best when I get about 7. Any more or less and I feel sluggish in the mornings. Sleep gives our bodies time to recover from the day's stresses and rejuvenate itself. Sleep does a body good!
Make these three changes and you'll slowly start seeing results. Don't look at this like a quick fix thing to get the fat off your belly then go back to eating and living the way you were prior to making the changes. This is more of a healthy lifestyle change that should be a priority for all of us. It may not seem like much, but simple changes in your daily routine can have a great impact down the road. Make the commitment to change a few things at a time and before you know it those love handles will be gone and you'll be wondering what your old stomach looked like.
Cheers to a happy, healthy week!