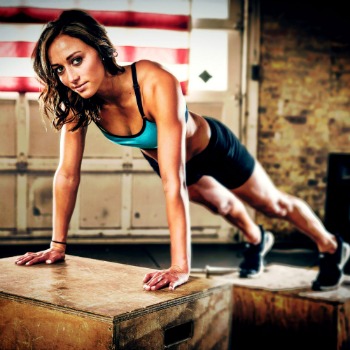 It's been a month and a half since I started back at a traditional gym. It had been years since I'd been to one. And honestly, I wasn't super thrilled to go back. I really enjoy working out at home, but finding the time was a struggle and I could feel my body rebelling on me.
So off to the gym I went, where someone could watch my kids while I got a good workout in. And now that it's become routine for me, I'm starting to enjoy it again.
But it took me all of two days to remember a big part of why I loathed the gym: the people. Now don't get me wrong, I like some people. But a lot of gym people are a different breed. They're like dogs: they have their quirks, tricks they do and things that get them excited.
Let's chat about the types of people you encounter at the gym, shall we?
First up, you have Chatty Kathy. Oh lord. Kathy spends 70% of her time talking to whomever she can get to pay attention to her, 15% of her time walking around looking for people to chat with, and maybe (if she's lucky) 15% of her time actually working out. I encountered Kathy on my second day, when I saw this poor gentleman chatting with her. She was obviously taking time away from his workout. You could tell he wanted to just get on with what he was doing, but was being polite and listening to Kathy blabber on about sprinkler systems.
Here's the thing Kathy. The gym is a place to workout! If you want to have a convo, maybe invite some friends over for cheese and wine and talk to them about your sprinkler system issues.
Steroid Stan
This guy kills me. Like please, Stan, don't come near me because I'm unsure of your stability. You are clearly injecting yourself with some sort of substance, as per the massive veins shooting out of your arms, and the fact that, even though you are wearing some suggestively small shorts, I see not race of anything going on down there. Stan could very well be the grunter that I'll describe to you shortly.
Know-it-all Nathan
This guy (and I say guy because 99.5% of the time it will be a guy) is walking around, giving pointers to everyone; especially the ladies. Nathan knows all the proper forms and wants to make sure that you know he knows. If your bench press is even the slightest bit off, he'll catch it, and take the next 5 minutes to give you un-requested pointers on what you need to be doing to have perfect form (don't get me wrong, I think good form is super important, especially to avoid injury, but Nathan doesn't need to tell me every time I accidentally break form during my bench). Then he'll walk away feeling satisfied that he was able to help another person "in need."
Gruntin' Gary
If you haven't seen him, I'm sure you've heard him. With every curl, every tricep extension, every squat, Gary is making himself heard. I sometimes worry about Gary. Is he really struggling that hard to get the weight up every. single. time? Is he trying hard to hold a fart in? Or does he really just exert that much effort with every move? I'm still unsure because I'm too chicken to ask, but let me know if you happen to have a Gary in your life.
Space Invading Suzie
I about knocked Suzie over the other day. Like literally, 2 feet from where I had my station set up, she decides to crowd in with her dumbbell curls. Dude, I may just donkey kick your a*s while in the middle of my bent over rows if you don't get out of my bubble. There's plenty of mirror for you to check out your muscles while you curl your 10 pound weights, Suzie. Give people some space!
Selfie Takin' Sarah
Sweet Sarah. She's so adorable, with her perfect hair and makeup, that she probably spent an hour on before coming to the gym. She spends more time on her phone than on her workout. She is texting, Facebook-ing (I know that's not a word, but let's pretend like it is, mkay?), checking her hair in the camera and taking multiple selfies during the course of her hour at the gym.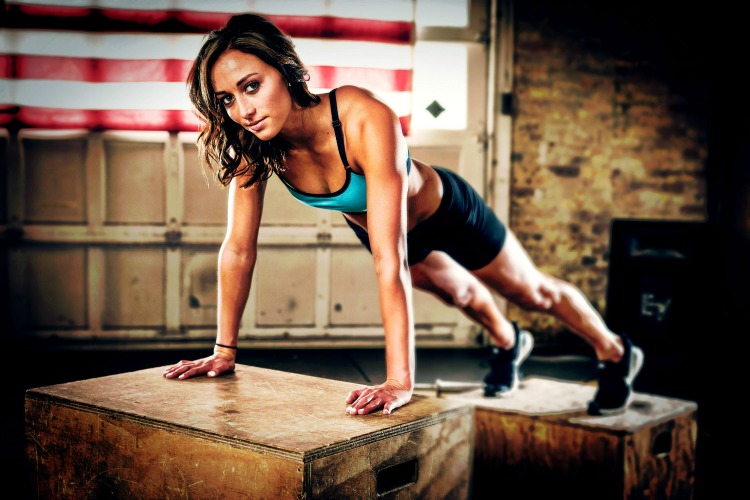 Drama Queen Dan
Dan is like a gym exhibitionist. He breaths loudly before he starts his lift. He drops the weights in a show of manliness, as if to say, "Yeah, I just lifted 300 pounds. Check me out." But poor Dan is either desperate for attention or just really careless. What Dan fails to realize, is that dropping weights not only damages them, but it damages the floor beneath. You aren't impressing anyone, Dan, except maybe yourself.
Always Moving Ashley
Y'all may have seen her if you follow my Instagram stories, but she never. stops. moving. It's like she's a 17 year old cheerleader that just drank a quad grande americano and is so excited to be at the gym and get her workout on and chat with her gym partner and, and, and! There is no rest period for Ashley. If she's not moving she's not burning. She also runs 45 minutes on the treadmill then heads straight into a bootcamp workout class. Ashley stresses me out just a bit. I'm also a little concerned for her tiny frame, that she may be working herself a little too hard. It's okay, Ashley, I promise you're still getting a great workout in with what you are doing. Just please stop running in place between every set.
And those, my friends, are just a few of the kinds of people you encounter at the gym. I'm sure I'm missing a few. Tell me who your favorite gym person is!