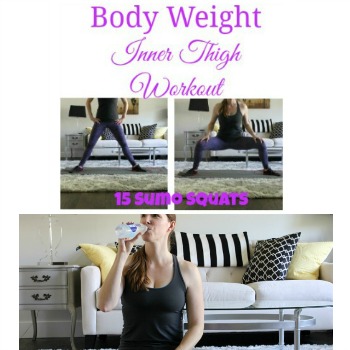 This body weight inner thigh workout is going to get your heart pumping and your legs burning. Plus you can do it at home!
*This post contains affiliate links.
Oh you inner thighs you. The inner thigh area can be a stubborn place for many of us. I have stretch marks from a massive growth spurt in high school and for me, my thighs are the last place I lose extra fat. For many of us, our inner thighs are an area that we don't always love. BUT, if we can do the right exercises we can help build more muscle in our thighs, thus reducing the fat deposits that like to reside there.
It's really hard (okay, pretty much impossible) to spot reduce when it comes to physical fitness. You just use too many other muscles in the same area when you're workout out. This is not a bad thing! What you want is strong legs and strong glutes. Strong legs & glutes = more muscle = less fat. So not only will this workout benefit your inner thighs, you'll feel the burn in your bum as well as your saddlebags (outer thighs). And yes, that is a good thing!
This inner thigh workout isn't easy, but it's a good burn. I promise. Plus, it doesn't take much to feel the burn in this workout. Just three times through the circuit and your legs will be feeling it at the end.

Remember, hydration is going to be key in helping you break down those fat deposits and flush them from your system. I drink a lot of water (about a gallon a day), and while at first I had to use the restroom frequently, my body is used to it now. Water also flushes toxins from your body as well! Make sure you take plenty of water for you when you workout.
Try incorporating this inner thigh workout into your routine a few times a week for a good leg burn. Inner thigh exercises are some of my favorite moves to do. I just love the good burn!
Want even more burn during this workout? Try adding my favorite resistance bands to a few of the exercises for a bit harder workout!
Check out our other workouts!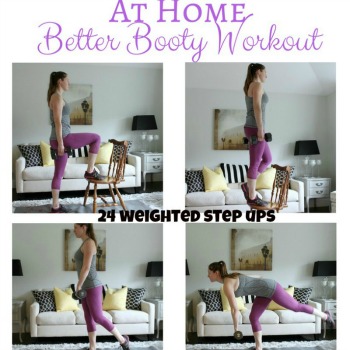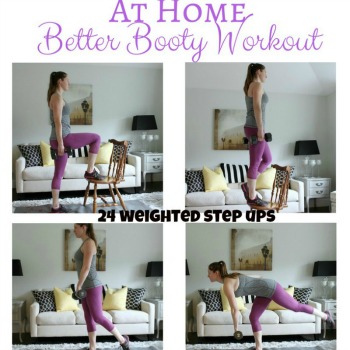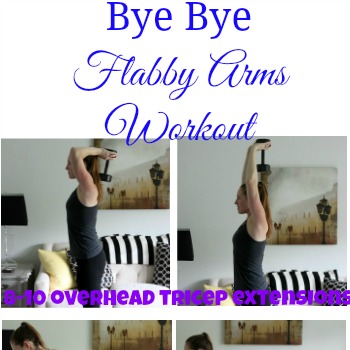 Now go get your sweat on!