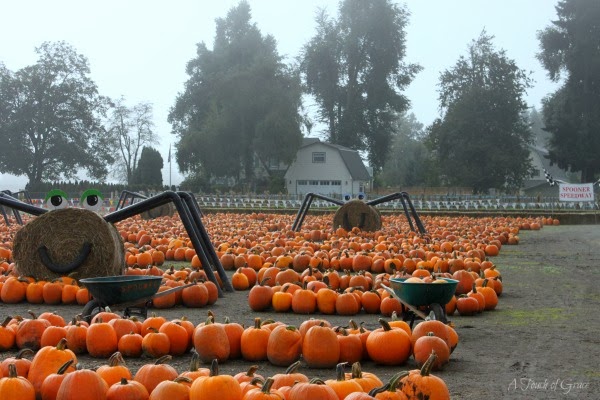 Nothing says fall more than heading to the pumpkin patch. It's my #1 favorite thing to do in the fall. That's why we usually end up going to at least 3 different ones during October. Yesterday I showed you our fall front porch so today I'll show you where we got all those happy little pumpkins and gourds (channeling Bob Ross).
Spooner Farms is down in the valley south of Seattle. With a beautiful view of Mt. Rainier.
They have barrels and barrels of gourds. Anything you could ever imagine. That's why we always go to Spooner first.
First stop when we got to the farm was the barn to see the animals.
Baby chicks, bunnies, pigs and turkeys. But that turkey. He was a mean one! Scared the crap out of us every time he gobbled. And he'd look right at you when he did it too, like he was saying "get the heck out of my barn!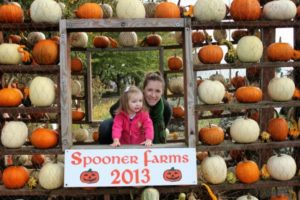 She really doesn't like posing for pictures these days.
Time to collect our pumpkins!
Stop taking my picture mommy. Just let me push the wheel barrow. She's such a diva.
I got this mommy!
And here's how this one went down.
A: OOOOOO cow.
Me: Let mommy take your picture.
A: Mooooo cow. Hi cow. Moooooo.
Me: Turn around baby. Let me take your picture.
A: Look Pumpkins.
Me: Just one picture baby please turn around.
A: Fine.
That's my girl!