If you know me, then you know there are two things that I love when it comes to cooking.
#1: Baking. Obviously.
#2: Meals that take less than 30 minutes to prepare.
This meal falls into category #2. Once the chicken is cooked (which you can do on the barbecue or in the crockpot, or you can even get a fryer chicken already cooked from the grocery store), it takes you about 20 minutes or less to put this meal together. That's a win in my book my friends!
These burritos are so flexible that you can really add anything into them you want. Maybe you'd like a little cilantro, or some salsa inside. They always taste good.
Ingredients:
* Flour or corn tortillas
* 1 pound cooked chicken, shredded
* 1 can corn, or 1 cup of corn cut off the cob
* 1 can black beans
* Your favorite barbecue sauce
* Shredded cheese
* Toppings of your choice (I highly recommend guacamole)
Directions:
* Once the chicken is cooked and shredded, combine it with your barbecue sauce, until you have the desired amount of sauce.
* Place chicken, corn, beans and a sprinkle of cheese inside your tortilla and fold it up.
* Place in a skillet on medium heat and press down with another pan or press.
* Flip once during cooking, and cook in total for about 8 minutes (4 minutes per side).
* Top with guacamole and sour cream, and more cheese if desired.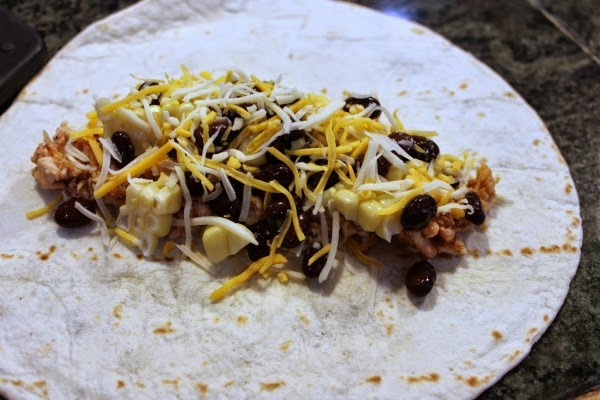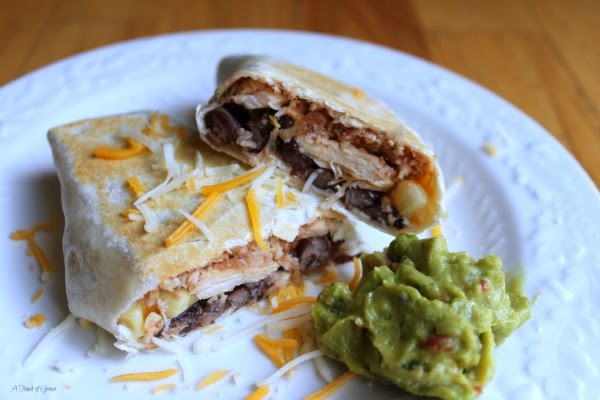 Little A even got in on the burrito making act: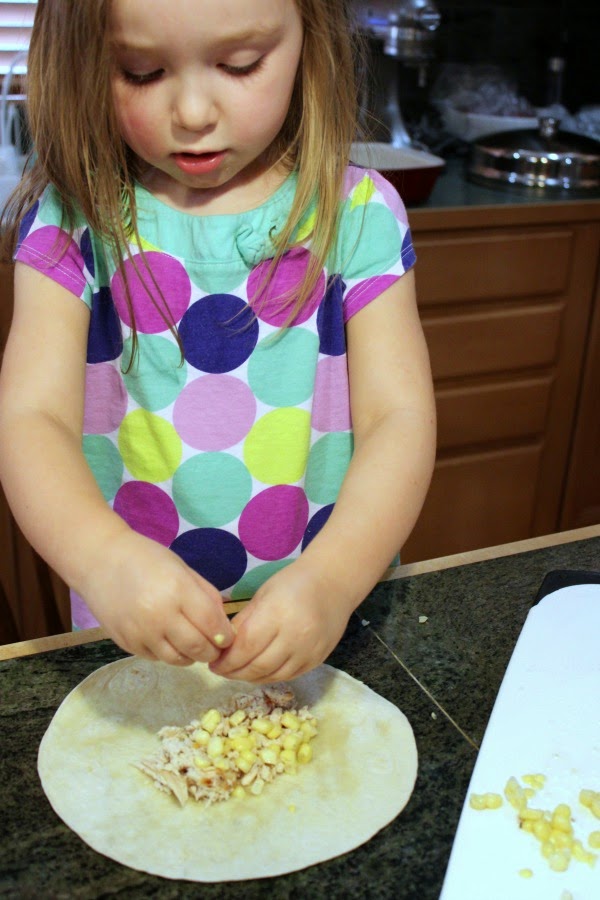 Love those little baby hands!
Enjoy!