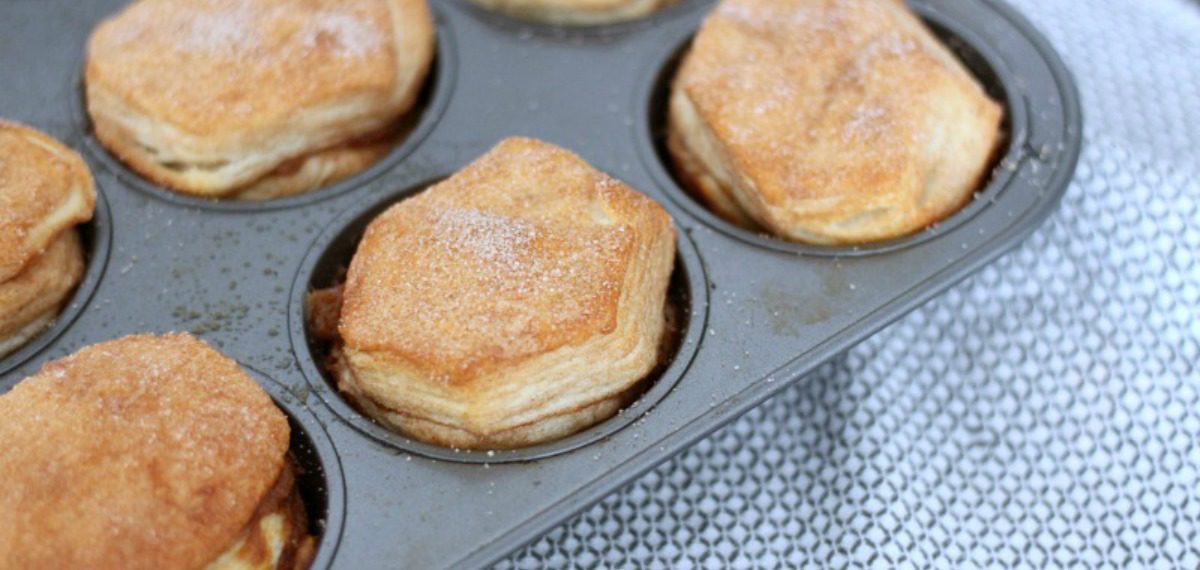 This pull-apart pumpkin muffin recipe is an easy to make holiday treat that requires few ingredients but tastes oh so good. These muffins will make your mouth water!
If you've been around here for any amount of time, then you know fall baking is my jam. I'm all about the yummy fall spices and love making goodies that reflect this wonderful season.
And this recipe is just that. This pull-apart pumpkin muffin recipe take pumpkin baking to the next level…with ease!
Only a few ingredients are required for this recipe, and it takes less than 10 minutes to make, 15 minutes in the oven and you're ready to serve an delectable fall treat!
My daughter requests pumpkin on the daily. And carbs. She requests carbs constantly. She is so my child. When it comes to what I choose for her to eat, I try to stick with as many organic and gluten-free products as I can. Our goal is to cut gluten out of her diet completely, but it's a tough task, so I am very selective with what I give her.
And I didn't hesitate one bit when I saw the wonderful line of products that Immaculate Baking has, including organic and gluten-free items! When it comes to baking, if I can find something organic or a gluten-free substitute to use, and the ingredients list doesn't scare me, it's a good day. Luckily Immaculate Baking has some wonderful options when it comes to both, including refrigerated dough products, like the organic biscuits I use in this recipe. I love their mission to create wholesome baking products! And these biscuits? Seriously amazing!
These pull-apart pumpkin muffins are almost like mini cakes. With a delicious pumpkin filling that oozes out the sides when you take a bite. I'm starting to drool as I write this!
Pull-apart pumpkin muffin recipe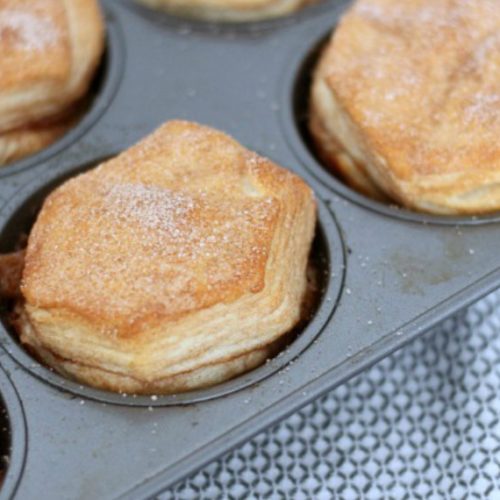 Pull-Apart Pumpkin Muffins
These pull-apart pumpkin muffins are so easy to make and taste like pumpkin heaven.
Ingredients
1

can Immaculate Baking Organic Biscuits

or biscuit of choice

3/4

cup

pumpkin puree

canned or homemade

1/2

cup

granulated sugar

1

egg

room temperature

1 1/2

tsp

vanilla

1

tsp

pumpkin pie spice

1

tsp

cinnamon
Instructions
Preheat oven to 350 degrees. Spray muffin pan with cooking spray.

In a large bowl, mix together pumpkin, 1/4 cup sugar, egg, vanilla and pumpkin pie spice.

In medium bowl, combine the remaining 1/4 cup sugar and cinnamon.

Open the can of biscuit dough, and slice each biscuit in half, length wise.

Flatten out the biscuit half a bit, then coat each side in the cinnamon and sugar mixture, and place it in the bottom of the muffin tin, making sure it goes up the sides a bit, like a cup.

Spread about 1 tablespoon of the pumpkin mixture over the top of the biscuit.

Coat another biscuit half in the cinnamon and sugar mixture and place on top of the pumpkin, pushing the sides down if you can.

Repeat these steps until all the biscuits have been used.

Bake 13-15 minutes, or until the tops are turning golden brown.

Remove from oven and let muffins cool in pan about 5 minutes.

Remove and serve immediately, or allow to cool completely and store loosely for up to 2 days on counter.
This pull-apart pumpkin muffin recipe was so easy to put together for my girl. And the hubs was able to take some to work for his team. And trust me, they didn't last long. Everyone was raving about them!
LIKE IT? PIN IT!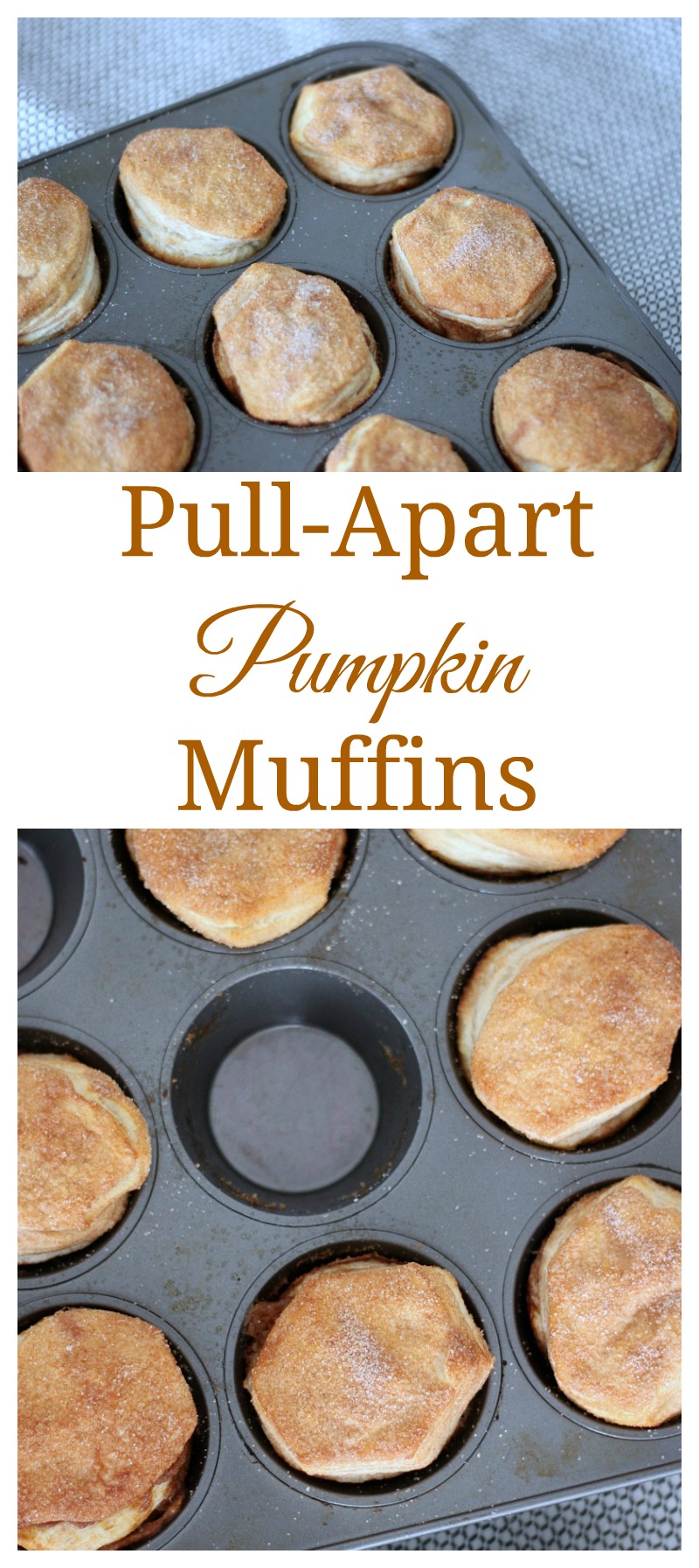 If you're looking for an easy to make fall treat, this pumpkin muffin recipe will have you snacking on a delicious pumpkin snack in no time!
Enjoy!