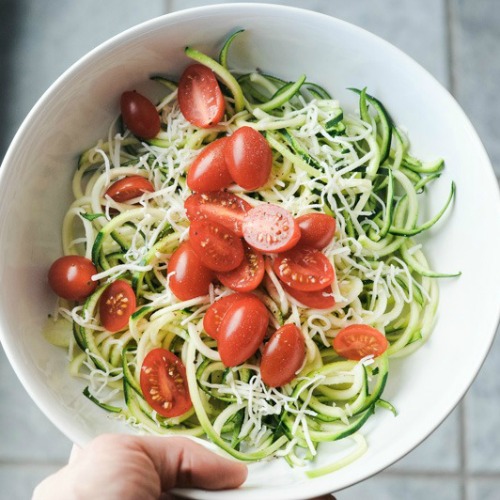 This 5-ingredient zoodle salad takes no time to prepare and is delicious to boot!
I'm super excited for today's post. My sweet friend Lyndsey from Momma Fit is here to share a simple, yet delicious recipe with you! I met Lyndsey last year, and she is just the sweetest lady. We quickly bonded over our love for all things fitness! She's the mom of two little girls and is a health & fitness coach that totally inspires me with her work ethic.
I hope you enjoy today's recipe as much as I did!
Two things that can prevent anyone from eating healthy in the New Year are (1) food boredom and (2) long meal prep time! When starting a new healthy eating routine, finding ways to spice up your meals is extremely helpful in making the habit stick!
If regular salad sounds boring to you, give zoodles a try! Zoodles are basically noodles made out of zucchini. You can eat them cooked or raw, but in this particular case, they are a great replacement for lettuce in a salad! They are crunchy and have great flavor. If you aren't a veggie lover, I would suggest giving them a try. Anytime I add zucchini noodles to my salads, it tastes just like a cold pasta noodle!
Speaking of pasta, this 5-ingredient zoodle salad is reminiscent of any regular pasta salad, but is a lot healthier! Five ingredients make this zoodle salad extremely quick to prepare! You can feel free to add as many veggies as you want, but if you are short on time; this recipe will help you to add some veggies to your lunch bag!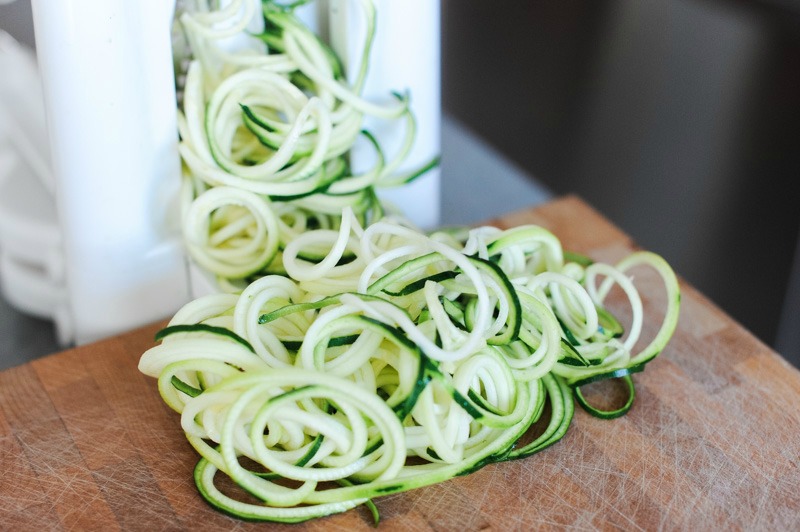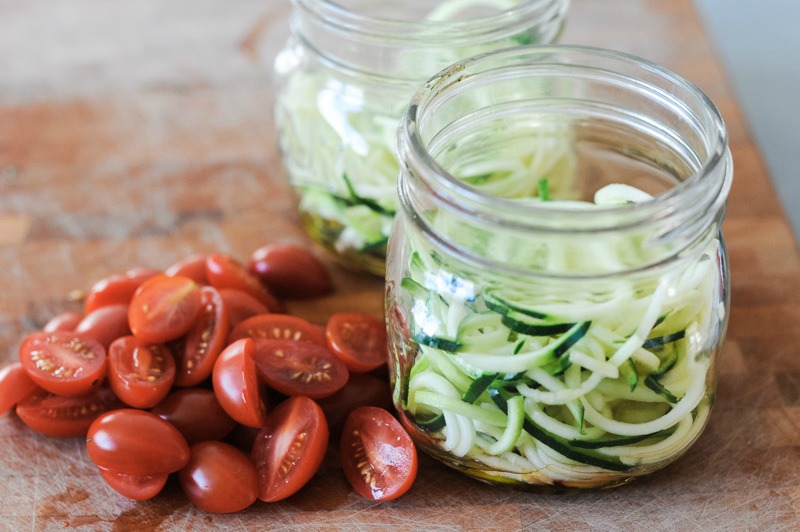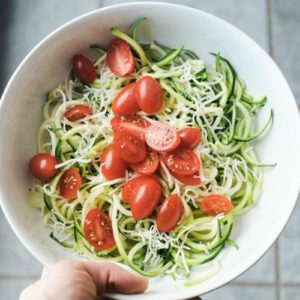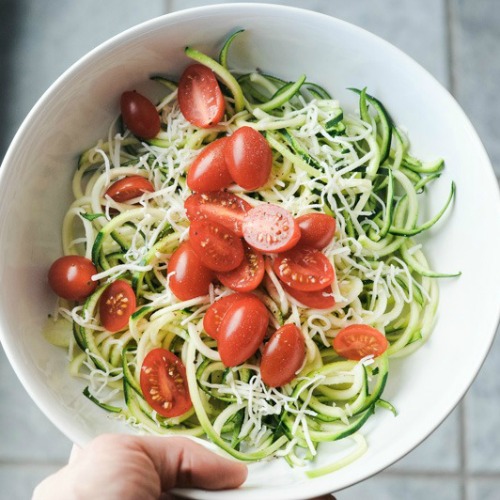 5-Ingredient Zoodle Salad
Ingredients
2

medium zucchini

1

cup

cherry tomatoes

½

cup

shredded parmesan cheese

4

TB

oil & 2 TB red wine vinegar for vinaigrette

salt & pepper to taste

4

small mason jars
Instructions
Wash all produce.

Cut cherry tomoatoes in half.

Using a spiralizer or vegetable peeler, make zucchini noodles (zoodles).

Add 1 tsp of vinaigrette to each jar.

Layer zucchini noodles, tomatoes, and cheese evenly between the 4 jars.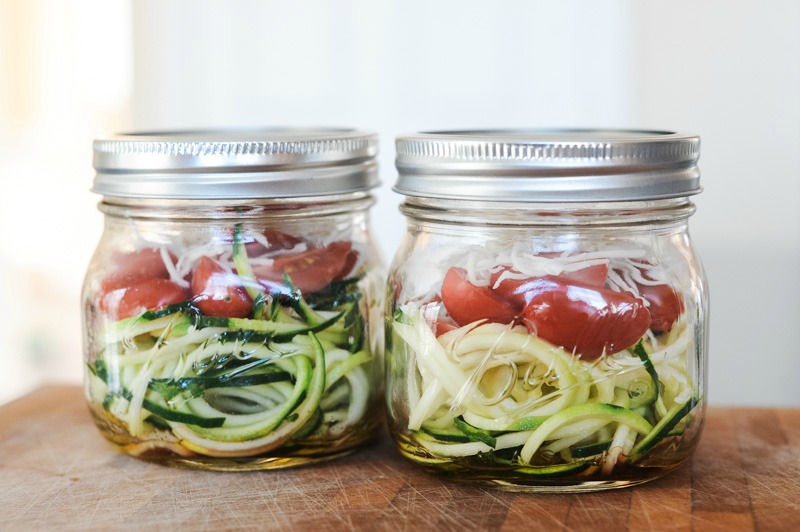 This recipe is extremely versatile and can adjusted to any diet. Nixing the cheese, and adding in protein like lean grilled chicken or cooked lentils can make for a delicious paleo or vegan lunch!
If you're looking for other healthy recipe ideas, feel free to check out the Recipes section of my blog for more easy meal ideas and meal plans!
Make sure you check out Lyndsey's blog for some amazing inspiration, healthy living and motherhood.