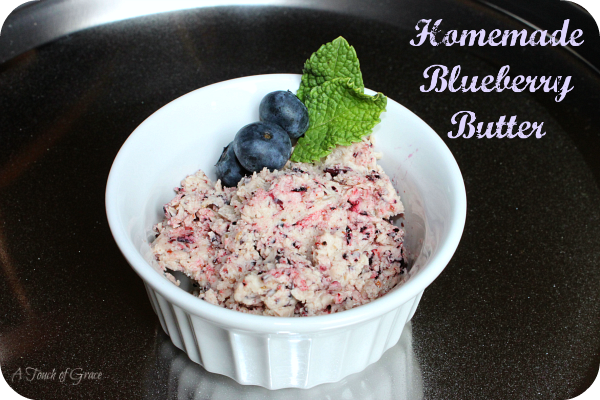 Have y'all ever had flavored butter? I've had flavored cream cheese, but never flavored butter. That was until this weekend when I made this yummy blueberry butter.
There's only 3 ingredients so of course I'm all in. 3 ingredients people. 3. That's it. Butter, powdered sugar, blueberries. I mean how easy is that?!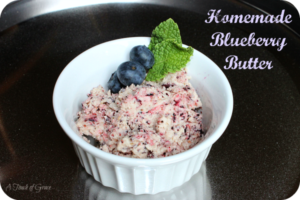 Ingredients:
* 1 stick of butter
* 1/2 cup blueberries
* 1/4 cup powdered sugar
Directions:
All you do is soften the butter in the microwave, then add it too the food processor with the blueberries and powdered sugar and mix.
*Spread it on a bagel or toast and you have a quick tasty treat.
I think I'm going to made strawberry butter next time, or maybe raspberry. MMMMM…….
Enjoy!