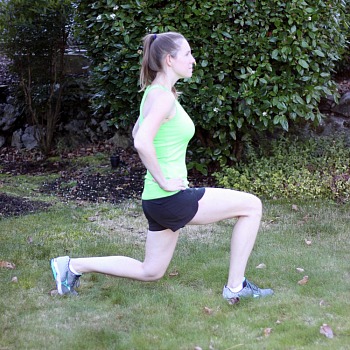 I was super nervous to push publish on this post, mainly because sharing photos of myself in minimal clothing is not something I enjoy doing. But, I've had many requests to share my review of the bikini body guide (known as BBG), so I wanted to make sure and include photos to show you the results I've gotten. I'm not sharing these photos to say "look how amazing I am after having a baby," but to show you how hard work can pay off, and hopefully inspire some people to get more active.
So here's my story.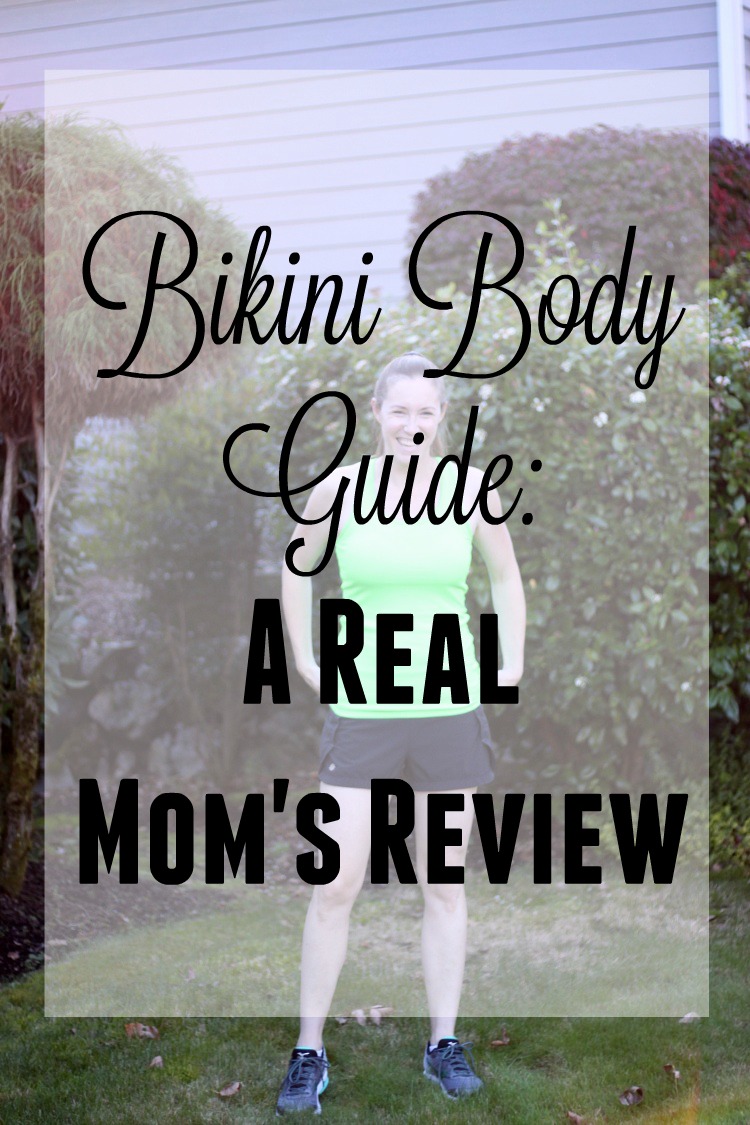 When I found out I was pregnant with EJ, I was the best shape I'd been in since Little A was 6 months old. I felt great, I was eating great and I was so happy with how my body was looking. So I knew that once EJ was born I'd want to get to work to get back into great shape again.
Then, right before I had EJ, one of my girlfriends mentioned that she had started doing BBG. So I began following Kayla Itsines on Instagram (@kayla_itsines) and was amazed at the results women were getting from her program. I knew that once I had EJ and was cleared to resume regular activity, that I wanted to get back to working out like I had previously. I decided I would first do the Tone It Up Girls' 28 Day book that I'd been doing when I got pregnant with EJ, to ease me back into regular workouts. I really love their programs and I was very happy with the results I'd gotten from doing their program twice last summer. Once I completed the program, though, I wanted to jump right into BBG.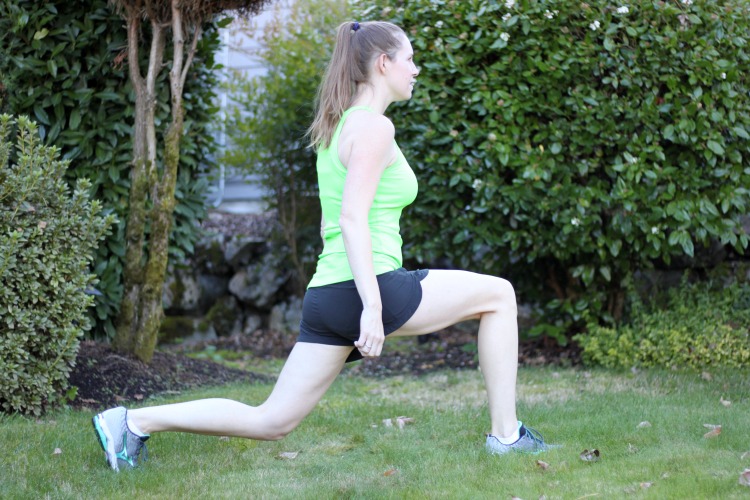 What is BBG?
If you aren't familiar with the Bikini Body Guide, it's a 12 week training program that involves resistance training, low intensity cardio and high intensity interval training (I refer to HIIT differently than she does in the program, but basically HIIT in BBG is sprint intervals). There are 3 resistance training workouts per week, which involve 2, 7 minute circuits that you repeat twice, for a total of 28 minutes of work. Definitely doable! Other days during the week you do low intensity cardio, HIIT and stretching.
The guide is easy to follow right from my phone, and shows photos of all the exercises so there's no confusion on what you need to do for each activity.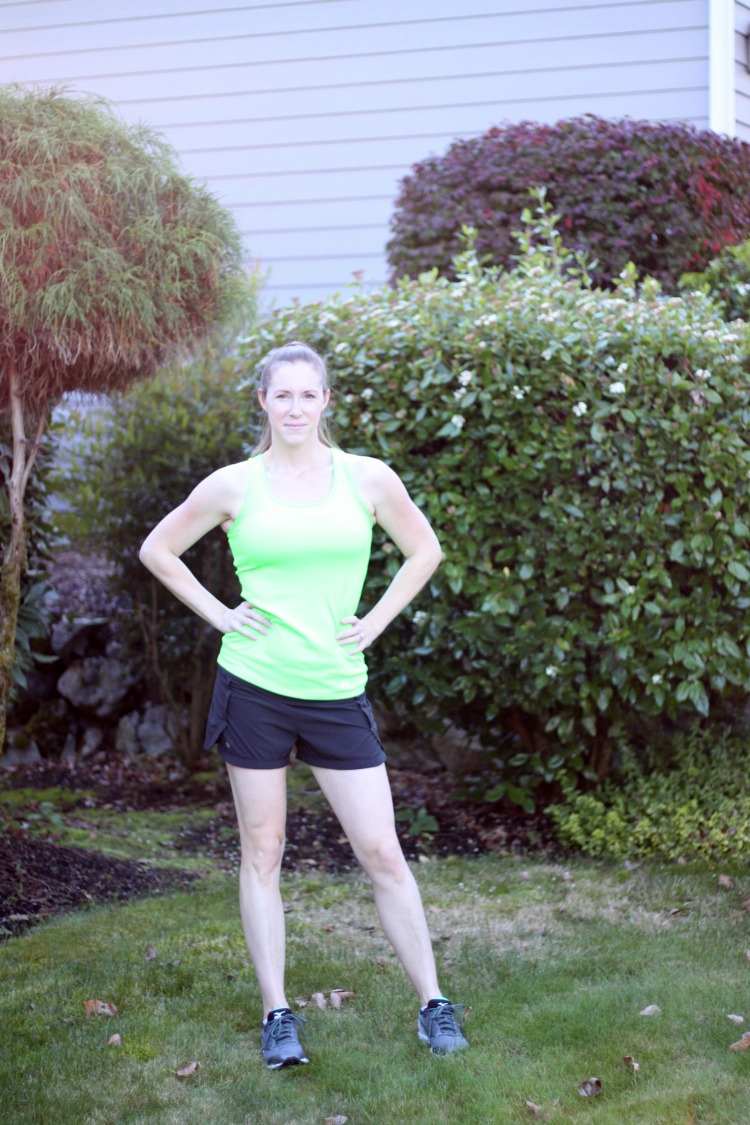 Thoughts on the Program
I absolutely love BBG. I'm a interval training junkie and have done it for years, so I know it works. I like to sweat and get my heart pumping during a workout and BBG definitely does that. I've sweated more doing BBG than I have in a long time. You make the workouts what you want them to be since you can go at your own pace. Obviously the goal is to get through as many reps of each circuit as you can in the allotted time, but if you want to go at a slower pace that's totally up to the individual.
Where I struggled was with the cardio. I workout at home, so if Little A didn't want to go out for a walk or bike ride, then I didn't get my cardio in that day. There's no gym daycare to leave your kids with when you have a home gym. Although I will say being a SAHM I do a lot of cardio just playing with the kids and walking up and down our stairs 30 times a day. So that definitely helped on the days I missed my steady state cardio.
I also wasn't 100% compliant with my eating throughout the entire 12 weeks. We had a pipe break in our house, which put our kitchen out of commission for a few weeks, so we were eating out a lot. Finding compliant meals when you're eating out for almost every meal is hard! Not an excuse, but I struggled with this. I also didn't give up wine. I just had a baby and can finally have some wine so there was no way I was going alcohol free. Sorry, just wasn't happening.
Overall I'm very happy with my results from the first 12 weeks of the program. Kayla also has a BBG 2.0 program that I'm in the middle of right now. It is definitely harder than the original BBG, but I still love it.
Who is BBG for?
I'd say BBG is for anyone, but primarily someone who isn't afraid of working hard to get results. The workouts are tough! But you see results pretty quickly so it's rewarding. If you have both weight to lose and/or want to gain strength and tone up, BBG is a great option for you.
BBG is not for those who don't like work. Like I said, it's hard work, but if you are okay with doing 30 minutes of intense work 3 days a week then I bet you'd enjoy this program.
A real mom's review of the bikini body guide, and her amazing results!
Click To Tweet
My Results
When I started BBG I had a lot of fat burning to do. I'd lost a lot of muscle tone during my pregnancy. I'd been in a lot of pain during this pregnancy, which prevented me from working out as much as I'd like to have. My weight was back to my pre-pregnancy weight, but I didn't have my pre-pregnancy body.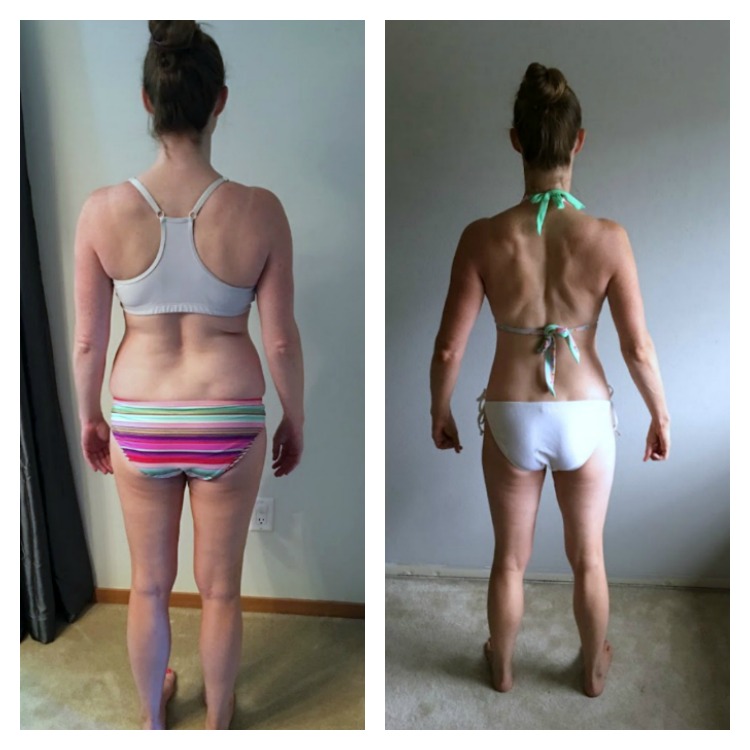 During the 12 week program I dropped a few extra pounds, increased my stamina and gained a boat load of muscle. There is only a 10 pound difference between these two photos, but I look completely different. It took a lot of hard work but I'm happy with how far I've come.
I've done a lot of workouts in my time, but BBG has definitely given me the best results in the least amount of time. It's not easy, but it's fun and if you're dedicated it's worth the hard work.
Have you done BBG? Do you have a favorite workout program?