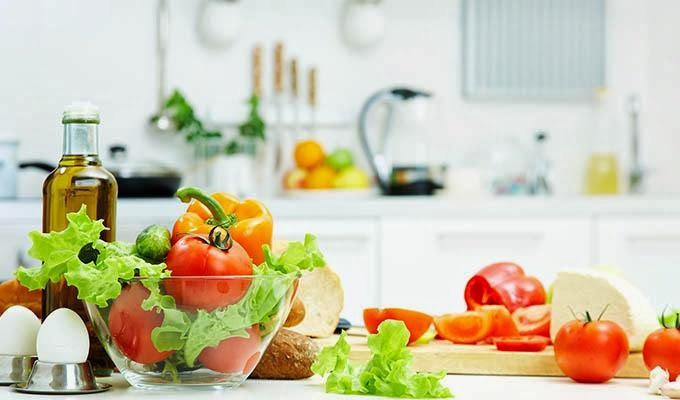 With cold and flu season in full swing, there are many things we can do to protect ourselves from the flu or common cold.
Having a healthy immune system is essential in fighting numerous illnesses, so keeping it at its optimal level should always be our priority. Luckily, there are many kinds of foods that provide surprising nutrients, which can be helpful for our immune health. Some choose to rely on supplements and vitamins to boost their health; however, they may miss out on other essential nutrients that can only be found in foods.

Here are several food choices that you should consider adding to your daily diet:
Yogurt is known to have probiotics, "good" bacteria that positively interact with the immune system by means of increasing the number of T cells and correcting deficiencies. One beneficial bacteria yogurt possesses is Lactobacillus reuteri, a substance that helps in stopping the replication of viruses by stimulating the white blood cells. Studies have shown that consuming a low-fat yogurt can reduce the risk of colds and flu by 25% as well. Two 6-oz servings of yogurt a day is optimal.
This potent seasoning is used to add taste, aroma and added nutrition to multiple dishes. It has been used to treat numerous conditions such as the common
cold
, lowering blood pressure and cancer prevention. Garlic contains over 100 biologically active components such as allicin, sulfoxides and dithianes. These sulfuric compounds act as antiviral, antibiotic and antifungal agents that contribute to an incredible immune stimulating effect. Try to include garlic in your daily meal, preferably at least a ½ clove of garlic per individual portion, or 1 to 2 cloves per family.
Mushrooms are rich in fiber, protein, calcium, vitamin C, B vitamins and other minerals, which help in keeping the immune system strong. They are also known to increase the production of cytokines, which are cells that fight off infection. These forms of white blood cells work in two remarkable ways. First, they can prevent white blood cells from producing when they are not needed, and secondly, they can also trigger white blood cell activation to keep invading infections at bay. Mushrooms also have immune-impacting phytonutrients that help protect the body against numerous illnesses such as arthritis, cardiovascular diseases and cancer. The most potent mushrooms that are known to fight the flu and cold viruses are reishi, maitake and shiitake.
Citrus fruits are a great source of vitamin C, which is an antioxidant that helps in reducing the length of sick days and severity of cold and flu symptoms, particularly with upper respiratory viral infections. This vitamin also supports healthy T cell function and healing sites of inflammation. Citrus fruits include oranges, lime, clementines, papaya and lemon. Vitamin C can also be found in red hot chili peppers, bell peppers, kiwi fruits and broccoli.
This aromatic and pungent spice does not only provide zest and aroma to certain dishes, but it also has numerous benefits for the immune system. Besides relieving a sore and scratchy throat, it also contains sesquiterpenes, which are chemicals that targets common cold-causing rhinoviruses. Ginger also initiates healthy sweating that can assist in the body's detoxification, which can aid in relieving colds and flu. You can serve it up as ginger tea or ginger lemonade.
Honey is known to have antimicrobial and antioxidant properties that help fight off infection caused by virus, fungi and bacteria. Buckwheat honey, in particular, has the highest antioxidant level…more than any other type of honey. It is found an effective treatment for nocturnal coughs in children 2 years old and older. Daily consumption of honey can also increase the blood levels of protective antioxidant compounds, which help reduce free radicals in the body.
Coconut and coconut oil are hailed as a superfood because of their numerous health benefits. Coconut is rich in lauric acid, capric acid, caprylic acid and antimicrobial lipids, which are known to keep the immune system healthy because of its antiviral, antifungal and antibacterial properties. The medium-chain fatty acid, or MCFA, found in coconuts, disrupts the lipid membranes of viruses, fungi and bacteria, weakening them and making them easier for the white blood cells to fight off.
Blueberries are known as one of the highest antioxidant-rich fruits.

They contain a variety of phytonutrients that help in supporting body systems. One of these is anthocyanins, which gives the blueberries its blue pigment. This antioxidant helps in defending the body against oxidative stress. It also aids in strengthening the cardiovascular system as well as protecting the digestive tract.
David Novak is a international syndicated newspaper columnist, appearing in newspapers, magazines, radio and TV around the world. His byline has appeared in The Wall Street Journal, Newsweek, Reader's Digest and GQ Magazine, among others.

David is a health and diet enthusiast, and frequently writes on a wide array of health topics for various publications, including regular editions appearing in healthline.com.

For more of his Healthline articles, visit
http://www.healthline.com/
.