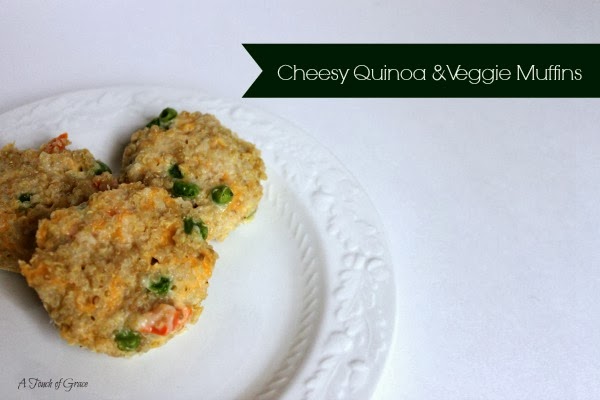 I've mentioned before that baby girl can be a picky eater at times. What kid isn't at some point right?
So in order to keep her happy (and mommy sane) I try to make things that taste good and get her the nutrients she needs.
These cheesy quinoa & veggie muffins do both. They are filling, tasty and healthy too!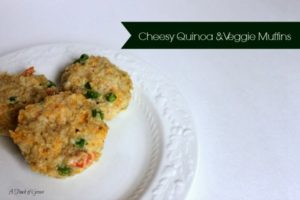 Ingredients:
* 2 cups cooked quinoa
* 1 cup frozen veggies (I use peas and carrots but you can use whatever you like)
* 2 eggs
* 2 tbsp flour
* 2 cloves garlic, minced
* 3/4 cup shredded cheese (I just use whatever we have on hand, usually mixed cheese but parmasean would be really good too)
* 1/4 tsp salt
* 1/4 tsp pepper
Directions:
* Preheat oven to 350 degrees.
* Mix all ingredients together in medium bowl
* Grease muffin tin and distribute mix evenly pan.
* Bake for 15-18 minutes.
Enjoy!