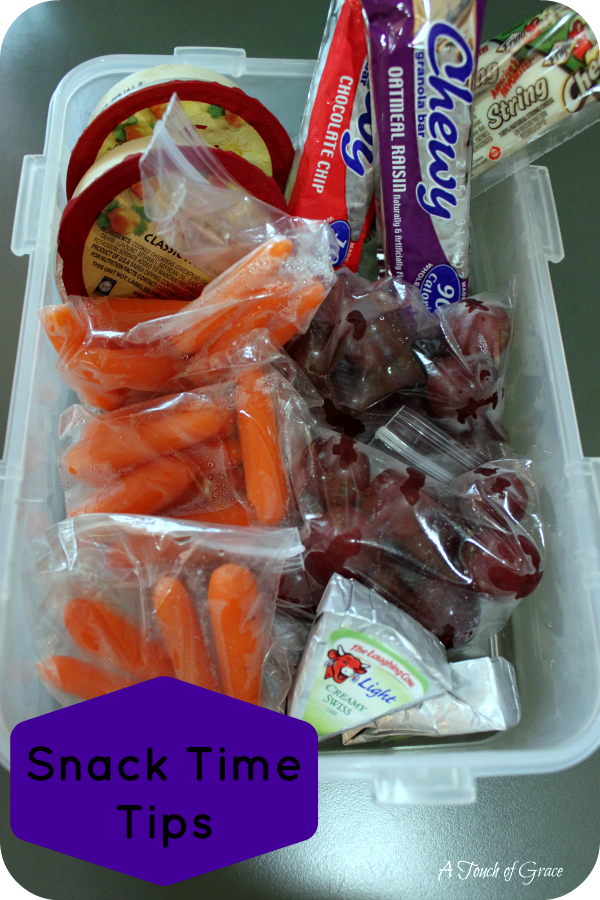 I've been wanting to figure out an easy way for Baby A to pick out her own snacks. We still make most of her food choices for her, but now that she can talk and ask for what she wants, I wanted to start instilling some power in her to make her own decisions (this could backfire, I know).
So I thought an easy way to start would be letting her choose her own snacks.
I used an old tupperware bin because that's how I roll. No sense in buying something fancy yet (this may not even work). I decided to go with just 1 bin in the fridge for now. If she wants crackers to go with her hummus or Laughing Cow cheese we will just grab them for her.
I included enough snacks in the tray to last her 1 week. She only has snack twice a day so 14 snacks total (she can choose apple slices as well, sitting underneath the snack bin). I made sure to include veggies and fruit in the bin. Otherwise, she'd probably ask for string cheese for snack every day.

The only rule I have is that I won't refill the bin until it is empty. I don't want her always choosing cheese and never carrots or hummus. So she needs to go through these snacks before I'll put more in.
And it's just the right height so she can reach in and choose what she wants! I think she really enjoys being able to make her own choice for snack time. And she knows that she has to eat what's in the bin or she doesn't get any snack.
What about you? Do you have any easy snack time tips or tricks that work at your house?