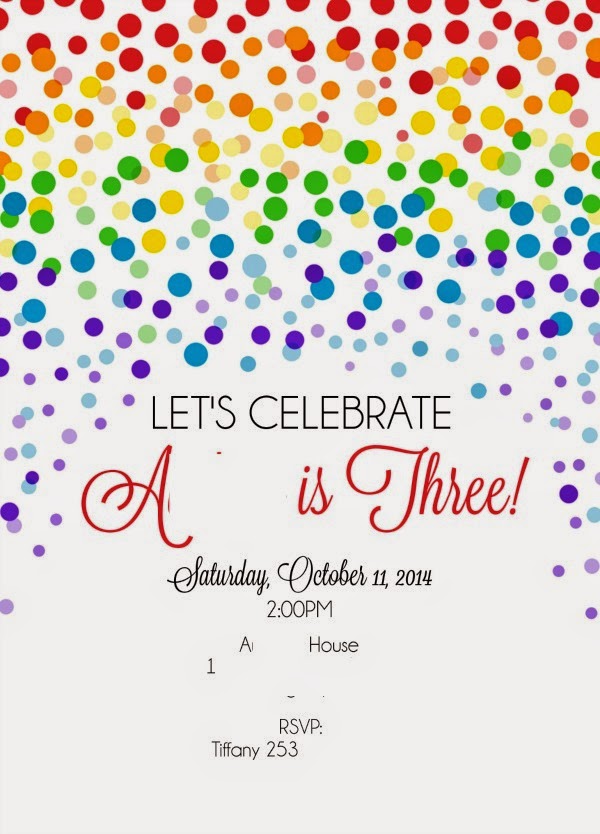 We celebrated Little A's 3rd birthday a week and a half ago. When her and I first started talking about her birthday, she said she wanted a garden party. A garden party, in October. I knew I had my work cut out for me. Luckily, a month or so before she changed her mind, and decided she wanted a rainbow party. Hallelujah! A rainbow party I could do.
As usual, I wanted to set the tone for the party with the invitation.
My original plan was to do a balloon rainbow on our front porch. But I ran out of time. I do like the simpleness of what we went with.
My goal this year was to do much less than I have in years past. I did, to a certain extent, but I still had to have a few special treats for the kids.
I made the cake myself the day before. And let me tell you. It took the entire day to make.
The kids took home favor bags with a paint set and bubbles. The girls' favor bags had rainbow hair bands and the boys' had Play-Doh.
I also made these rainbow wands for the kids to play with at the party.
I set up 2 drink stations. One with regular and berry lemonade, and a wine bar as well. We also had beer and water in the cooler.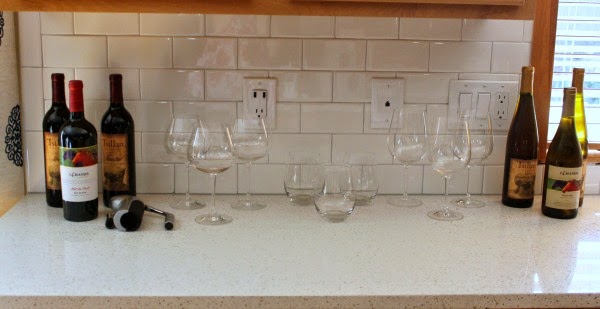 Getting some sneak peaks of the kitchen. So glad it was done before the party.
We did rainbow fruit and veggie trays, along with a few other crowd favorites, like pulled pork sandwiches with coleslaw, and spinach artichoke dip.
Instead of cupcakes this year I did ice cream sandwiches. I made chocolate chip and M&M rainbow cookies. We had chocolate and vanilla ice cream, and you could choose toppings like mini chocolate chips, coconut, sprinkles and toffee bits.
I'm pretty happy with how the cake turned out. Even though it took me all day to make. The entire thing was gone.
I think my biggest failure at the party was not getting photos of Little A blowing out her candles, or any photos of us as a family. I'm a little bummed about that.
I made her no sew rainbow tutu myself.
Thank you to our family and friends who came to celebrate our sweet girl with us. There is so much love surrounding her and our family. I feel very blessed.