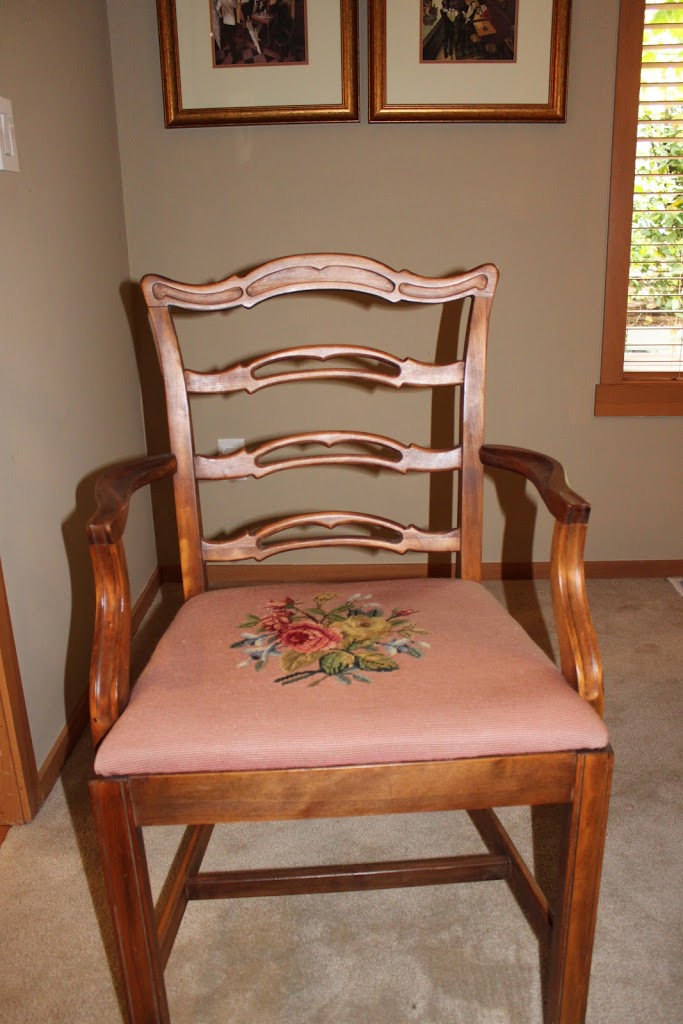 We had such a productive weekend! My dad's birthday was Sunday so we did a family lunch at Las Margaritas. With the 24 day challenge going on it was so hard not to eat everything on the menu, but I was a good girl.
There were also a few projects I've been wanting to do around the house for months, and we finally had time to complete them this weekend!
I've been dying to reupholster the dining room chairs. The table and chairs are Duncan Phyfe, which is a really nice, classic brand, but those chairs were just not in style for this century. Thank you to mom and grandma for coming over to help and keep baby A rounded up so we could get this project done!
Before: Circa 1920
After!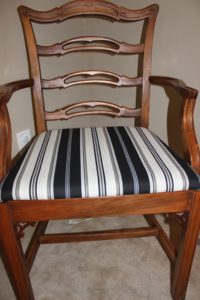 I love the stripes!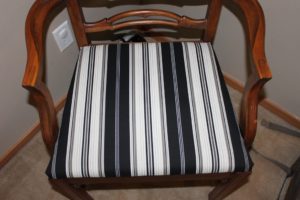 That was Friday. Saturday got filled with stuff I can't even remember right now, so that left Sunday. We first tackled adding shelves to the potty area in our master bathroom. The space is so blah so I wanted to add some shelves to liven up the space, even though only Huebie and I see it.
Before: Boring!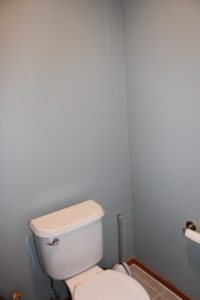 After! Much more inviting!
I think I may add a 3rd shelf at some point since I don't really like the big gap over the toilet, plus I need a few things for the top shelf. Maybe a small pic or a few candle stands.
And finally, I've been wanting to organize our linen closet. I know, boring right? But I love organizing things and I love opening the closet and seeing that things are neat and easy to find.
Before: Just a bit of disaray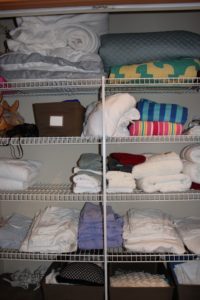 After! Much neater!
I'll eventually get some cuter baskets to store so of the smaller towels in, but for now at least you can find where everything is!
And one final big thank you to our friends Sean and Melissa for another wonderful hike on Sunday morning! We love our weekend hikes!