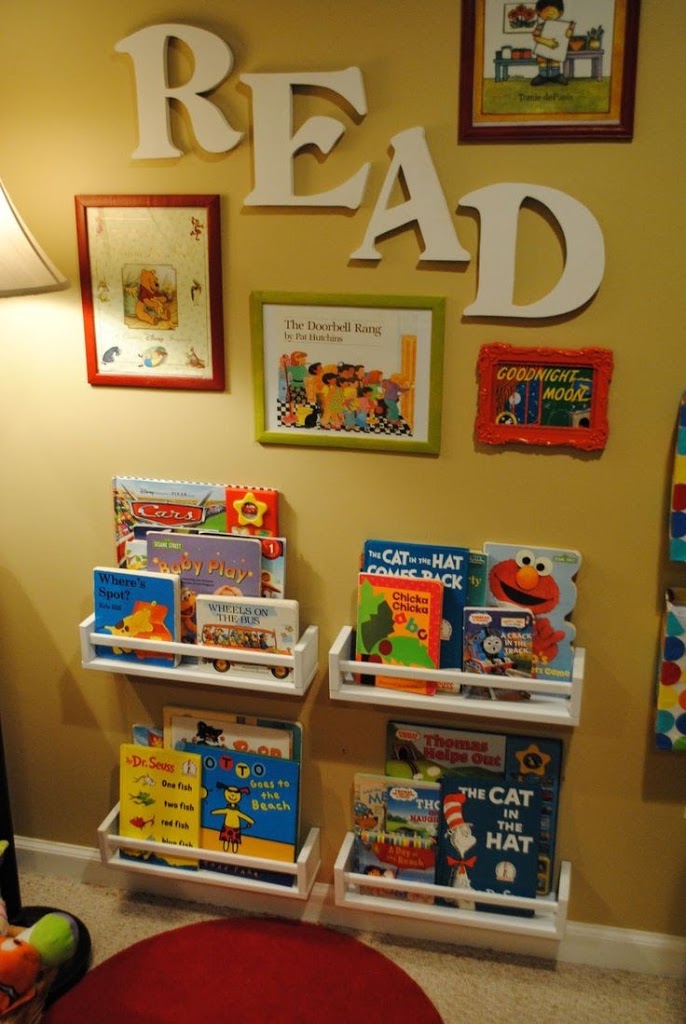 Updated!
While we've done a little work on our playroom over the last few years (including adding the IKEA spice racks shown below for books), it still has a lot to be desired. I've decided to go with a red, blue, yellow and green color scheme. Something super fun and colorful that both kids can enjoy.
Here are a few of my Pinterest inspired ideas:
I've already started working on a reading area for baby A. I love the idea of having the books on the wall at eye level for her. Takes up much less room than a bookshelf.
Spice racks to house the books. How clever!
And who would have thought you could use rain gutters to hold books. Genius!
These shelves are cute and classy. Perfect for an entire wall of books.
I love the bright colors in this playroom:
They just scream fun.
This would be a great set up for half of the bonus room. I heart IKEA expedite bookcases!
And I love, love, LOVE the idea of a teepee as a little reading nook for her.
I love the simplicity of this one.
no source found
How adorable are the red and white stripes on this one (and can I mention the little boy; how precious is he!)
I hope everyone has a fantastic weekend!