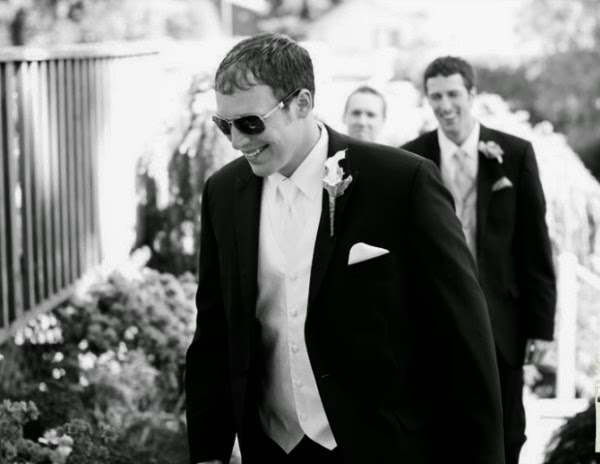 How was everyone's weekend? We did some more work on the deck, planted some new flowers and spent some time at the park and in the pool with Little A. Huebie is on yet another business trip, so sis and I are flying solo this week.
I've had this post in my drafts for a few months, and I'd meant to post this closer to our anniversary (back on May 8th), but you know how that goes.
I don't talk too much about my hubby on here, but I wanted to share just a few tidbits about him with you all. He is one of the most amazing men I've ever met and I feel so fortunate that he's all mine.
In the 6+ years I've known my husband, I've never laughed so much in my life.
He sees the good in every situation and is always the positive one.
He loves me and Little A more than anything.
I miss him, all the time. Even when it's just been a day I miss him.
He's my best friend.
I could spend all day every day with him and never get bored or tired of him.
He's made me more adventurous.
He is a wealth of knowledge. Except for music; that's my area of expertise.
He can quote almost any movie, especially comedies.
He will forever be a student, always willing to learn and try new things.
He reads. A lot. Mostly books on business, money and investing; always trying to better himself.
He's created an amazing life for us.
And even though he's created an amazing life for us, he works hard every day to try to create an even better one.
He's a leader. At home and at work.
He inspires me to be better in all areas of my life.
He keeps me on my toes.
He can car dance like no one else. (I'm going to have to get a video for y'all to show you. So funny!)
He's a great cook. He does most of the cooking in our home. (I'm the baker.)
He is handsome. Obviously. 🙂
He is so freaking funny. The guy has whit for days.
He always knows what I'm feeling.
He loves me through all my faults and misgivings.
And so much more, but I'll leave you with this.
I am the luckiest lady to have such an amazing husband and father to our sweet girl. I don't even feel worthy to be his wife. I thank the Lord that he brought us together. I really won when I married him. Love you babe!
Cheers to a great week ahead!