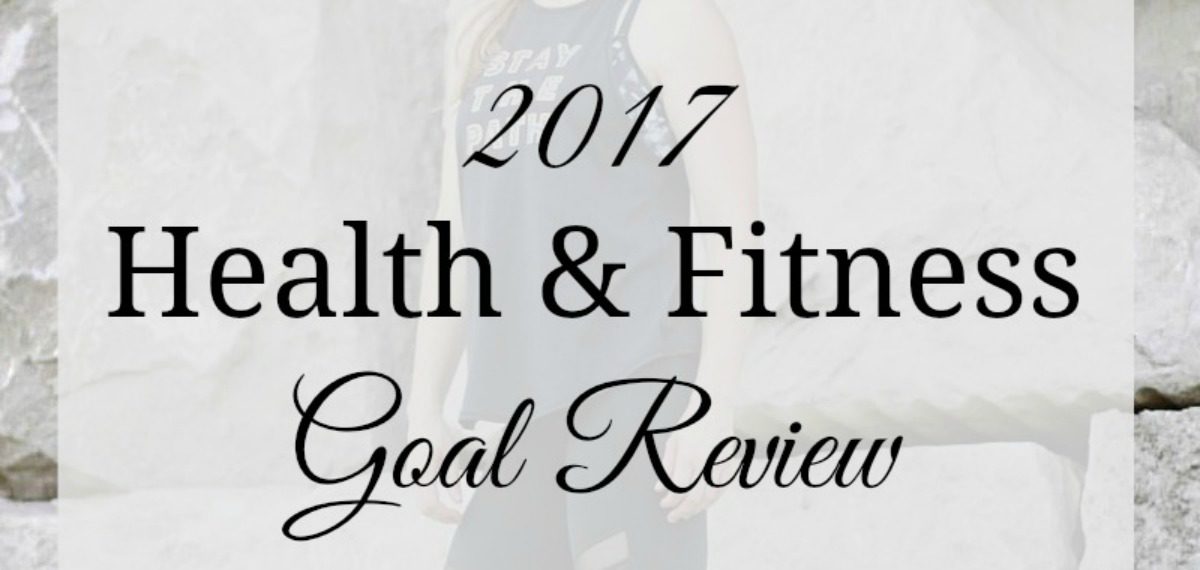 We're only a few days away from the end of 2017! So let's review my 2017 health and fitness goals!
My oh my how I love a new year! I don't know why honestly; I could start fresh on any given day (and often do). But there's just something about setting new goals starting on January 1st that gets me all excited. And reviewing them at the end of the year too!
This year has been such a dynamic (to put it politely) year for us. But, the one thing that wasn't a big roller coaster for me was my health and fitness. I honestly think I kicked ass at my fitness this year, and I'm so proud of how far I've come. I really suck at tooting my own horn usually, but I am really happy with how I'm ending the year.
Here's how I did on my 2017 health & fitness goals.
Run more // I'd say this is a partial success. I started the year off great, but having Kellen gone for half the year made it tough for me to run outside. But what I did kick butt at was sprint intervals. I LOVE sprint intervals! As much as I hate the treadmill, it makes it easy for me to do them at the gym. I'm going to continue to incorporate interval training in my workouts in 2018.
Build muscle in my back // Success! I made it a point to devote 1 workout a week to back and booty. Low rows, pull ups, lat pull downs. I love working my back. And it helped with my posture as well.
Cut back on coffee // Bahaha! This is comical. I totally failed at this goal. I did well for about 4 months, then when we moved to Wichita, and had a French press (and really good coffee), I started drinking more again. Luckily I only drink decaf and add stevia and a little cream. I just can't quit you coffee!
Get a 4-pack // I'd say this is a partial success. And I cannot believe I'm showing a picture of my stomach and all it's stretch-marked glory. I couldn't get a great photo (and let's be honest, those leggings aren't the most flattering, but damn are they comfortable), but I definitely have what is close to a 4-pack, and I'm super proud. I still struggle a bit on my lower stomach because my stretch marks leave my skin a lot more elastic. So I have to work extra hard on my nutrition and overall muscle building to really get it down to where I want it to be. But overall I'm really happy with my progress this year.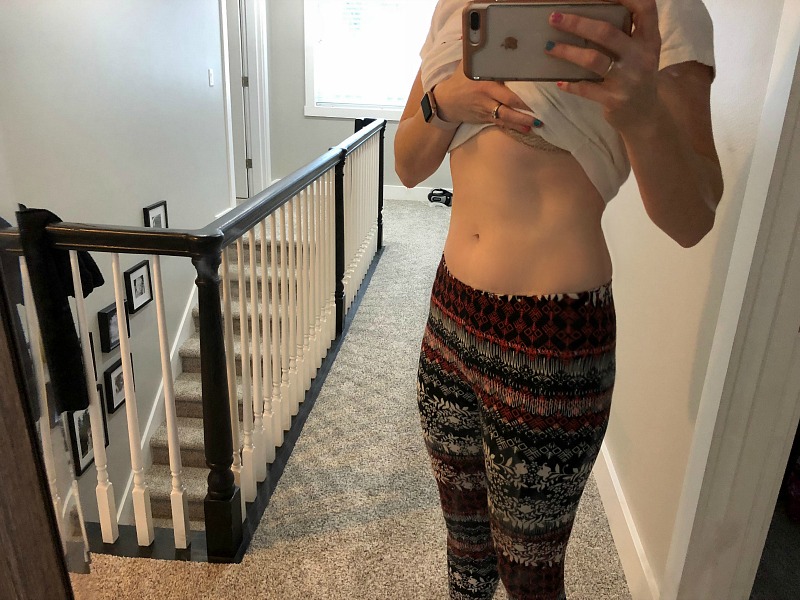 Focus on my posture // Heck to the yes! I made it a HUGE point to really focus on my posture this year and it paid off! My back doesn't hurt nearly as bad as it always has, and building muscle in my back and core really helped a lot.
Get a more round booty // Yes! Another successful goal! Y'all, I had zero butt after having EJ. Like it just totally went away. But I did a lot of squats, and a lot of hamstring and glute work and it paid off! I still have a ways to go, but I am happy to say my butt is back, haha!
One thing that came out of this year was our change in how we approach nutrition. We have always eaten pretty clean, and still believe in a clean-eating lifestyle (you can read more about clean eating HERE, HERE and how we meal prep HERE), but we made some changes in a few areas this year, including cutting out almost all carbs. Kellen and I both did a lot of research on nutrition this year and came to a way of eating that works well for the whole family (you can read more about that in my modified keto post). We're getting my daughter on board and EJ still continues to be a champ and eats almost everything we put in front of him.
Even though 2017 was a roller coaster of a year for me, I feel really happy with the progress I made on my health and fitness journey. Fitness truly is a life-long journey, and I continue to learn and grow each day.
What is one health and fitness goal you accomplished this year?