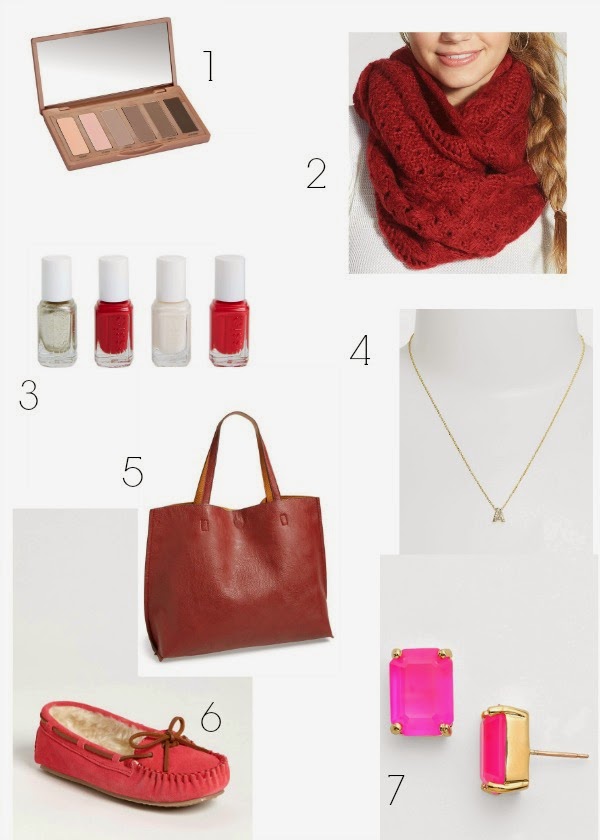 I hope y'all had a great weekend! We got some much needed errands done and visited our old trainers at the grand opening of their new gym. I'm hoping we'll be able to go back some time because I am in serious need of some motivation. And the Hawks won!
Every year I swear I'm going to get my Christmas shopping done early. And every year I maybe buy one or 2 things before Thanksgiving. I never want Thanksgiving to get overlooked, but I also think it's never too early to start planning and purchasing a few gifts (or all of them if you so choose).
I'm going to give you a few gift guides over the next couple of weeks. All items in this gift guide are under $50. Most of them are under $40.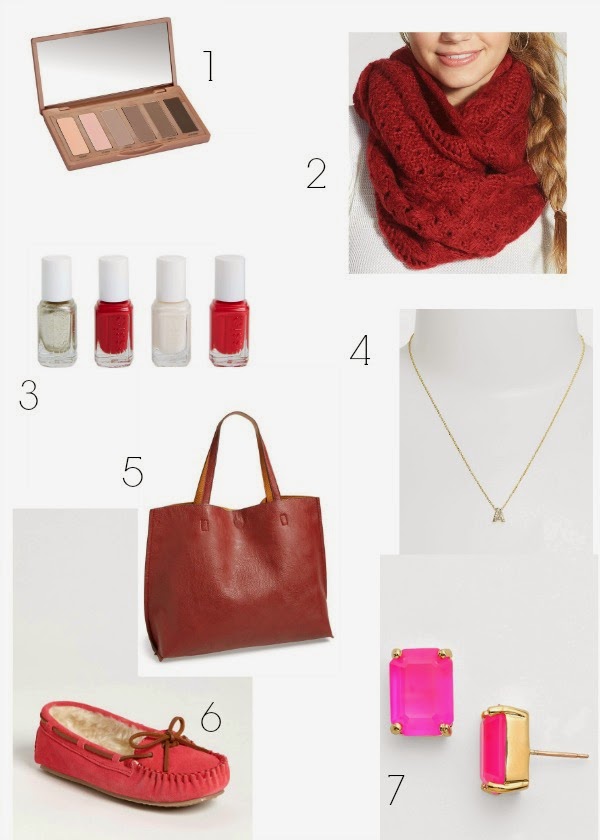 I've heard so many bloggers raving about Urban Decay's Naked palettes. This one is under $30 and would make a great gift for the makeup lover in your life.
The Minnetonka slippers are also available in red, and the cinnamon (or tan) version is 20% off right now. My hubby got these for me last year for Christmas and they are so comfortable. I'm in need of a new pair because I wear them so much.
And the Kate Spade studs come in 8 different colors. 8 colors! I personally love the pink and emerald.
Question of the day: Have you started your holiday shopping yet? Or are you a wait until the last minute kind of person?