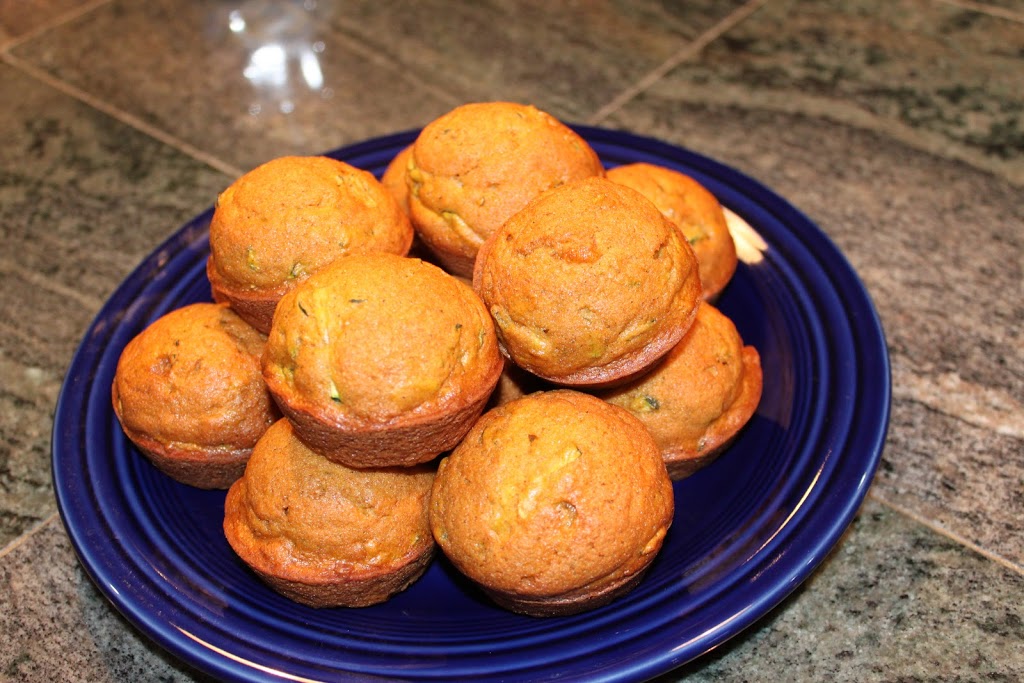 Having a picky eater in the house can be a challenge. My goal is always to provide baby A with healthy food options. Unfortunately most things like…oh say…vegetables, she throws on the floor. So I try to find sneaky ways to get veggies into her diet. I pray one day she will decide "Hey! These veggies are pretty good, I think I'll eat them more often." But until then, it's creative creations with vegetables!
I adapted the recipe from Six Sisters' Pumpkin Zuccini bread found Here. Muffins are always a hit with kids and are so easy to take on the go.
Ingredients:
* 3 eggs, lightly beaten
* 1 cup granulated sugar
* 1 cup brown sugar
* 1 cup canned pumpkin (not the pie filling, 100% pumpkin)
* 1 cup applesauce (you can do oil or butter, or half oil, half applesauce, but I'm trying to keep this healthy for the baby)
* 1 Tbps vanilla
* 3 cups flour (you can use half all-purpose, half whole wheat for another healthy twist)
* 1 tsp baking soda
* 1/2 tsp baking powder
* 1/2 tsp salt
* 1 tsp cinnamon
* 1 tsp nutmeg
* 1/4 tsp ground cloves
* 1 1/2 cups shredded zucchini
Directions:
* Preheat oven to 350 degrees.
* In a medium bowl, combine dry ingredients and set aside.
* In a large bowl, combine eggs and both sugars.
* Mix in pumpkin, applesauce and vanilla. Mix until well combined.
* Add dry ingredients to pumpkin mixture slowly.
* Fold in zucchini until just combined.
* Grease muffin tins and fill 2/3 full with batter.
* Bake 25-30 minutes until toothpick comes out clean.
* Cool in pan 5 minutes, then remove to wire rack to cool completely.
Enjoy!