Happy Monday friends! How was your weekend? We went to the fair on Friday, which was a huge hit with Little A, and my in-laws were in town on Saturday, so Little A had the best time playing with grandma and grandpa. And they let Huebie and I have a date night on Saturday. We went to dim sum and saw Guardians of the Galaxy, which I highly recommend. So funny!
Last week it was really starting to feel like fall around here. Temps in the upper 60s/low 70s in the afternoons; cool, crisp mornings. It was near perfection. The perfect weather to break out the Crock Pot.
Random fact: Crock Pot is actually a trade marked brand of product? But for some reason when we talk about slow cooking, most of us use the word Crock Pot. Maybe I should start using slow cooker instead…..
This was really a "what do I have that I can throw in the Crock Pot" recipe. And to my surprise it was a dinner pleaser for both the hubs and Little A. And it made enough for us to have leftovers.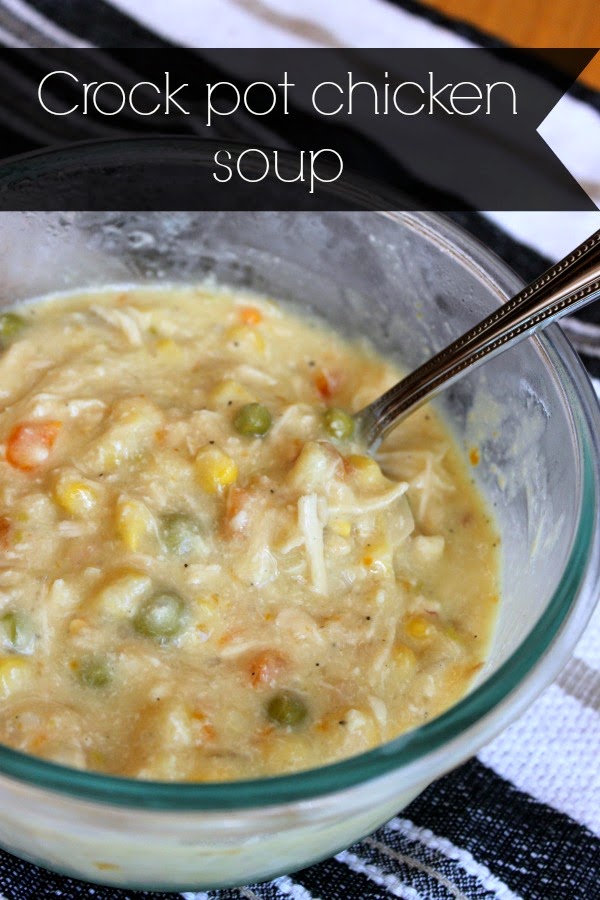 Ingredients:
* 4 chicken breasts, frozen
* 2 cups frozen mixed peas and carrots
* 1 cup frozen corn
* 2 cans cream of chicken soup
* 1 teaspoon garlic
* Salt & pepper to taste
* 1/2 cup water
* Corn starch for thickening
Directions:
* Put all the ingredients into the Crock Pot, adding the water last
* Stir a bit to mix
* Cook 6 hours on low, or 4 hours on high, until chicken is cooked through
* Check at half way point to see if you need to add corn starch to thicken it up. Add 1 teaspoon at a time. (I ended up needing about 2 teaspoons).
And that's it! I love Crock Pot cooking!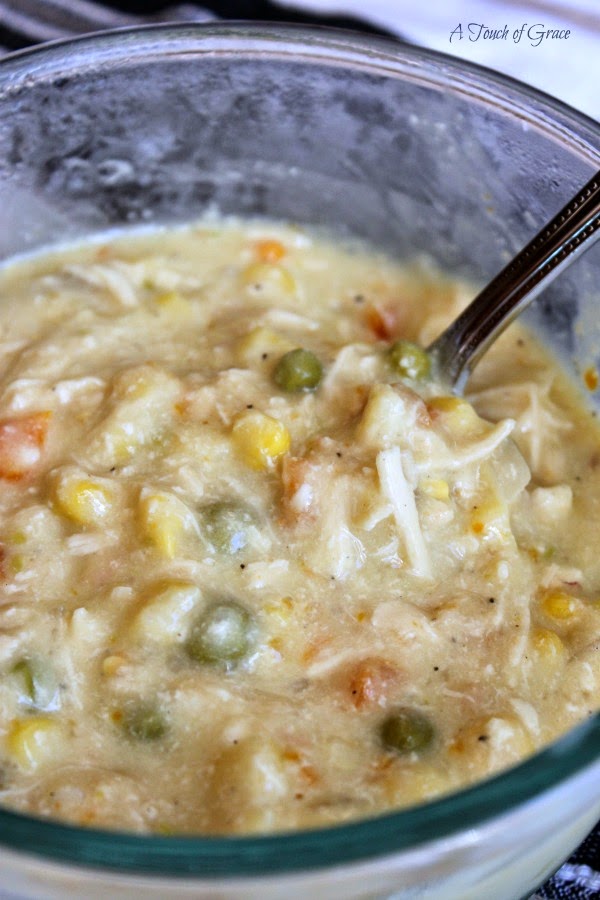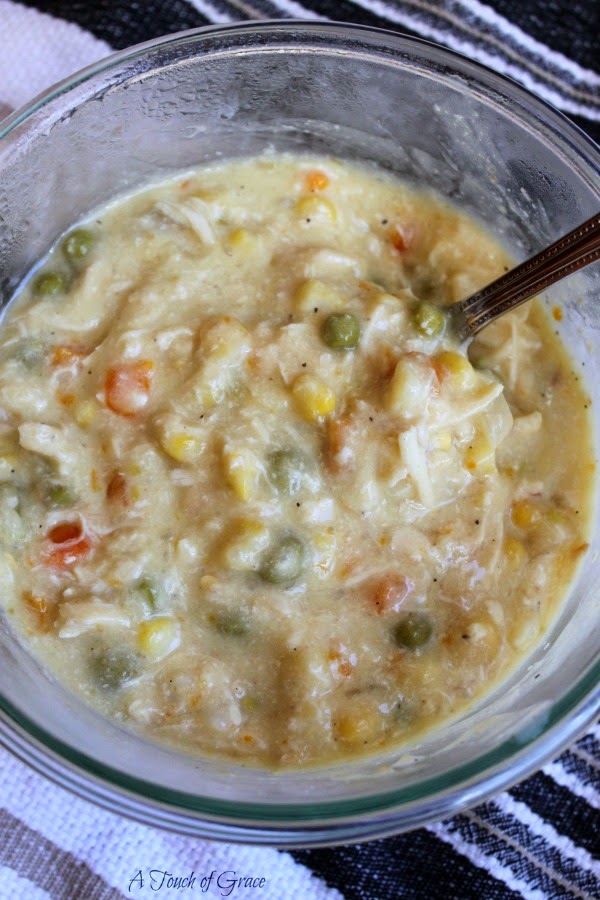 Enjoy!