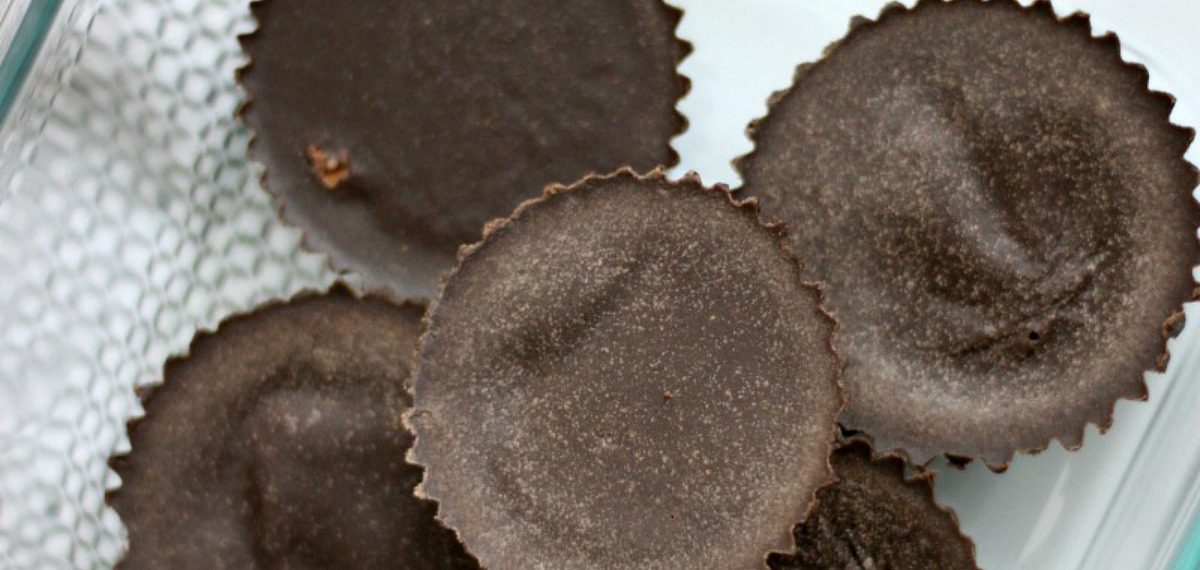 With only four ingredients, these chocolate almond fat bombs make a tasty treat to satisfy your sweet tooth.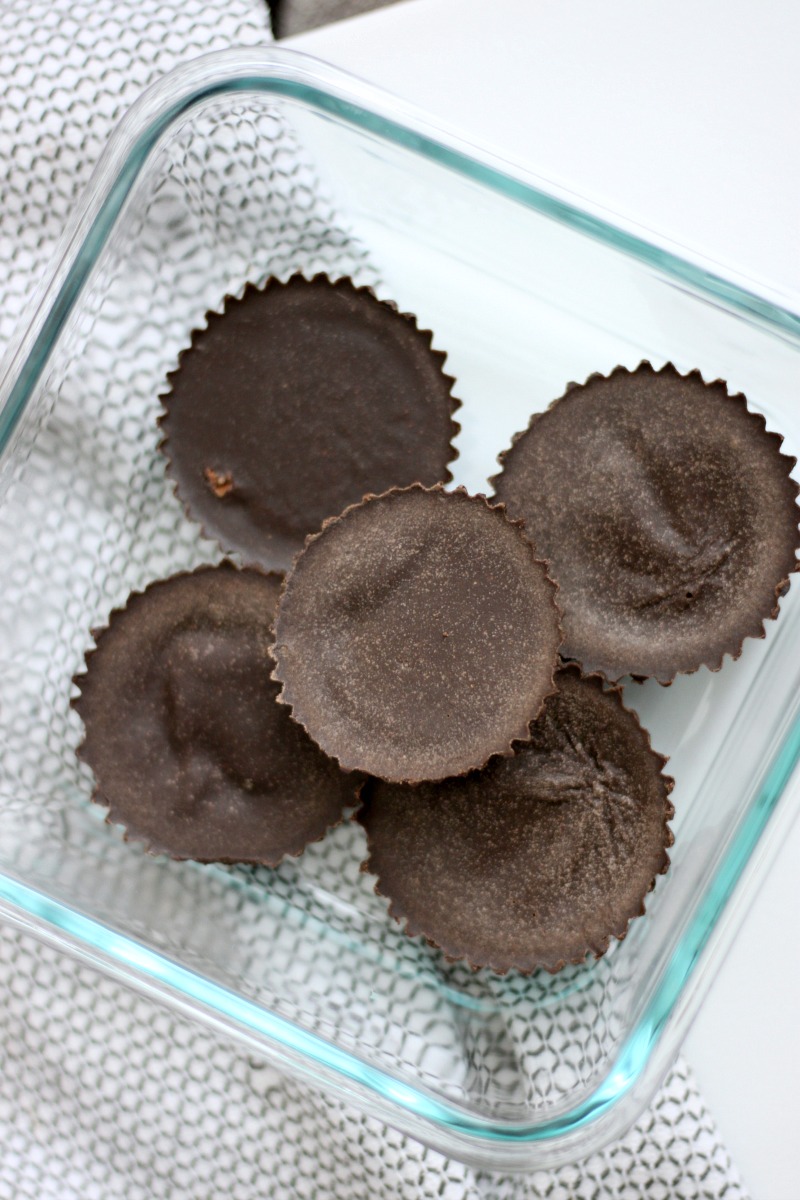 *Affiliate links are included in this post for your convenience.
I remember the first time I heard the phrase "fat bomb." I thought, "Why in the ever loving world would people eat all that fat?!" I also thought fat bombs were a pound of butter and that's about it.
Fast forward 6 months and here I am, sharing my own chocolate almond fat bomb recipe with you! Oh the irony!
Fat gets SUCH a bad rep in our society. We've been taught that fat is the devil and in order to lose weight and be healthy we need to eat low fat foods. And by low fat foods I'm talking all the overly processed foods laden with artificial ingredients and sweeteners that try to make them taste good. That stuff is just gross and terrible for you!
Fat is an essential building block for our bodies and has so many benefits.
Fat boosts your metabolism
Fat actually helps you burn more fat!
Coconut oil (like that found in these fat bombs) has lauric acid, which supports the immune system
Our brains are made of mainly fat, so fat provides improved memory and cognitive ability
Reduced appetite. Unlike insulin spikes experienced when eating carbs, fat helps you feel full longer and doesn't give you that lethargic feeling after a meal like carbs do.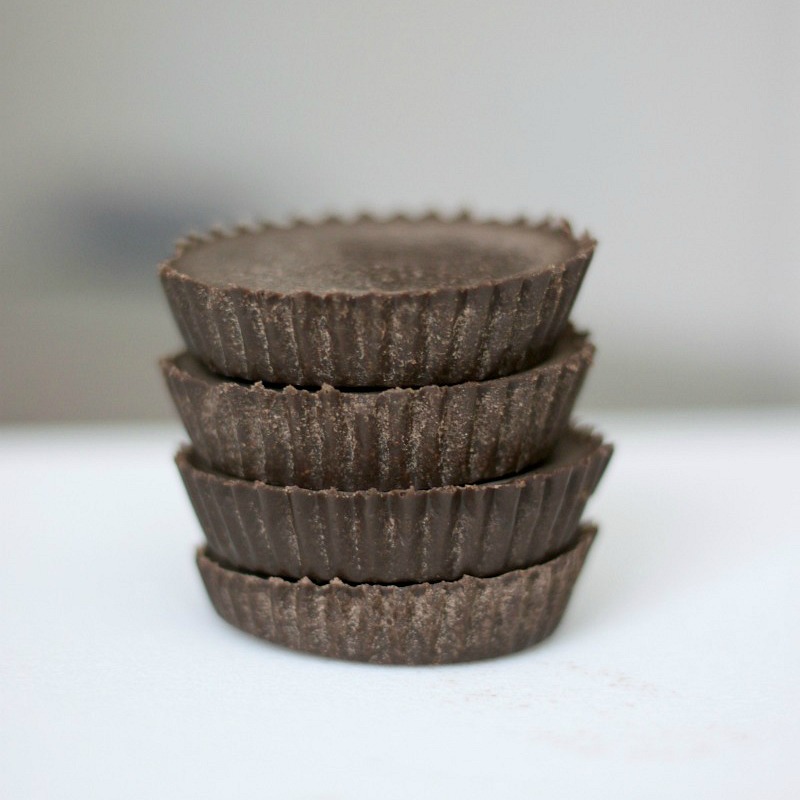 This recipe only has four ingredients and takes almost no time to make. I make these chocolate almond fat bombs almost weekly. Not only do the hubs and I love them, the kids do as well! And I've noticed when my daughter has one of these, she doesn't ask for sweets or other "bad for you foods" later in the day.
I use xyletol for this recipe (we like this brand), but you can substitute stevia for it as well (just make sure you're using 100% pure stevia. We use this brand. Many products claim to be stevia-based, but actually contain almost no stevia, and instead contain other ingredients (including natural flavors, which can be anything and isn't regulated by the FDA).
I also use paper cupcake liners for mine, but people swear by the silicone molds (like these).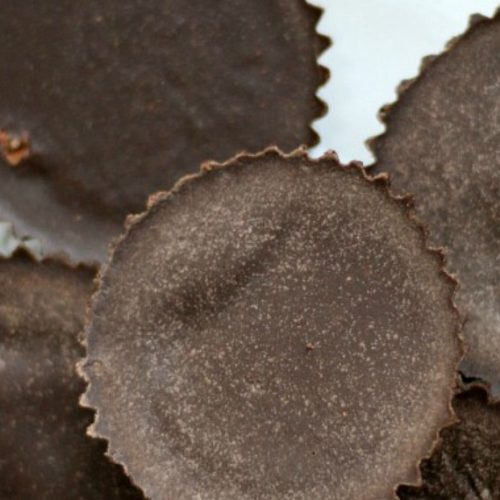 Chocolate Almond Fat Bombs
These
Ingredients
1

cup

almond butter

1

cup

coconut oil

1/2

cup

cocoa powder

1/4

cup

xyletol or 2 tbsp stevia
Instructions
Line a muffin tin with paper cupcake liners or silicone baking molds.

In a small saucepan, melt coconut oil, xyletol and almond butter.

When melted, remove from heat and stir in cocoa powder.

Evenly divide into silicone or paper molds and put into the fridge to harden.
Notes
You must store the fat bombs in the fridge, otherwise they will melt.
You can also put these in the freezer to harden faster, but still store them in the fridge.
You can also do a mini version of these using a mini cupcake pan.
That's it! Super simple. I usually have one of these as I'm running out the door to take my daughter to school, and it keeps me satisfied until lunch.
Like it? Pin it!
Enjoy!