You read that right! I'm taking the advent calendar to a whole new level with an advent calendar workout schedule for you!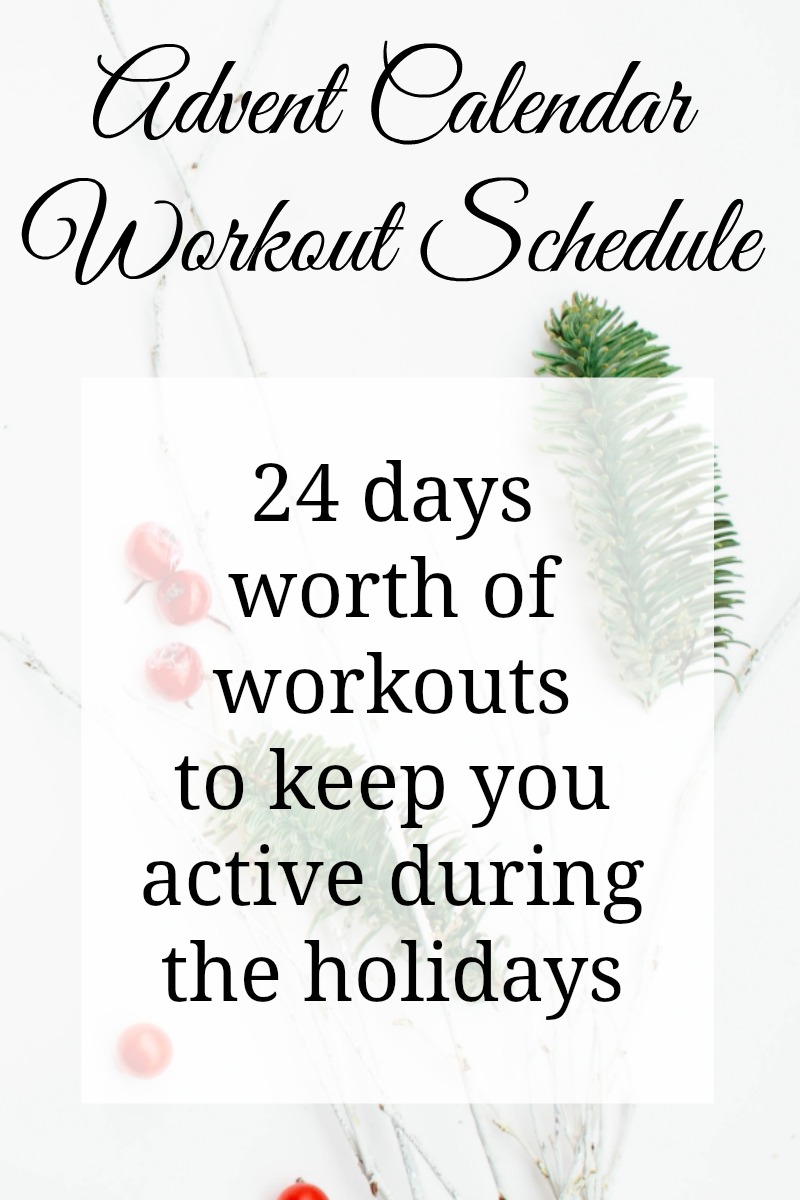 Truth: This post was not my idea. My wonderful mastermind came up with this and I was like "Why didn't I think of that?!" If you read my post on maintaining your health through the holidays, then you'll remember I mentioned fitting in exercise when you can. Even if it's a short 15 minute workout, it's better than nothing.
I really enjoy stretching and doing ab work when I know I won't be able to fit in a full workout. But this month I'm going to be following this calendar! Who's going to join me?!
This advent calendar workout schedule is full of short workouts you can do in 15-30 minutes and can be done anywhere. You'll notice there aren't 24 workouts because, well, you shouldn't workout every single day. Your body needs to rest.
And please use this as a guideline for yourself. If you like to workout three days a week, pick three workouts that week that you enjoy. If you workout more than five (hopefully no more than six), repeat one of the weekly workouts. Let this be your guide!
I wasn't exactly sure of the best way to put this together honestly. A calendar would be nice; but then that's not "pinnable." So I made a pretty image for you to pin and included the calendar below!
The Workout Schedule
Do each workout three times through. Except for on cardio and rest days of course. 🙂 Focus on your form as you do each move. Remember, slower is better when you're concentrating on good form.
I know it's a little hard to read. Converting an excel file, to a pdf to a jpeg….it loses a bit of quality along the way. But you should be able to see each day's workout. If there's something you can't read just let me know!
I hope you love this advent calendar workout as much as I do! Let's all vow to not let December get the best of us in the health and fitness department, okay?!
Other workouts you can do anywhere