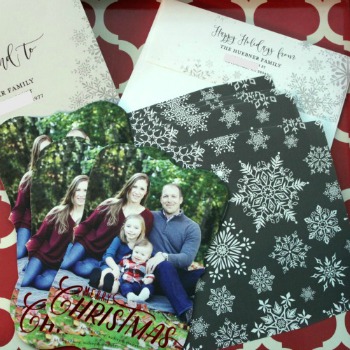 Happy Monday! How was your weekend? We were so happy to finally have Kellen home from his 2 weeks in South Korea. At first it didn't feel like he'd been gone that long, but then I realized all that we'd done while he'd been away. And it was a lot. So yes, 2 full weeks is a very long time for us. His travel isn't over for the year, but let's just hope (for my sanity) that it's not more long trips like this one. We spent Saturday hiking in frigid temperatures. It actually started snowing on us at one point! And Sunday we witnessed another Seahawks victory. Great way to end the weekend.
The holidays are in full swing around here, and while I love to think about presents under the tree, red cups and Christmas songs, I've been spending more and more time thinking about what Christmas really means to me. I always get overly sentimental this time of year. It's like I let all the warm and fuzzy feelings build all year long and then they come to a head and I am just all a big ball of mush and overly lovey at the holidays. And as the years have passed I've been spending more and more time thinking about how I want my kids to grow up.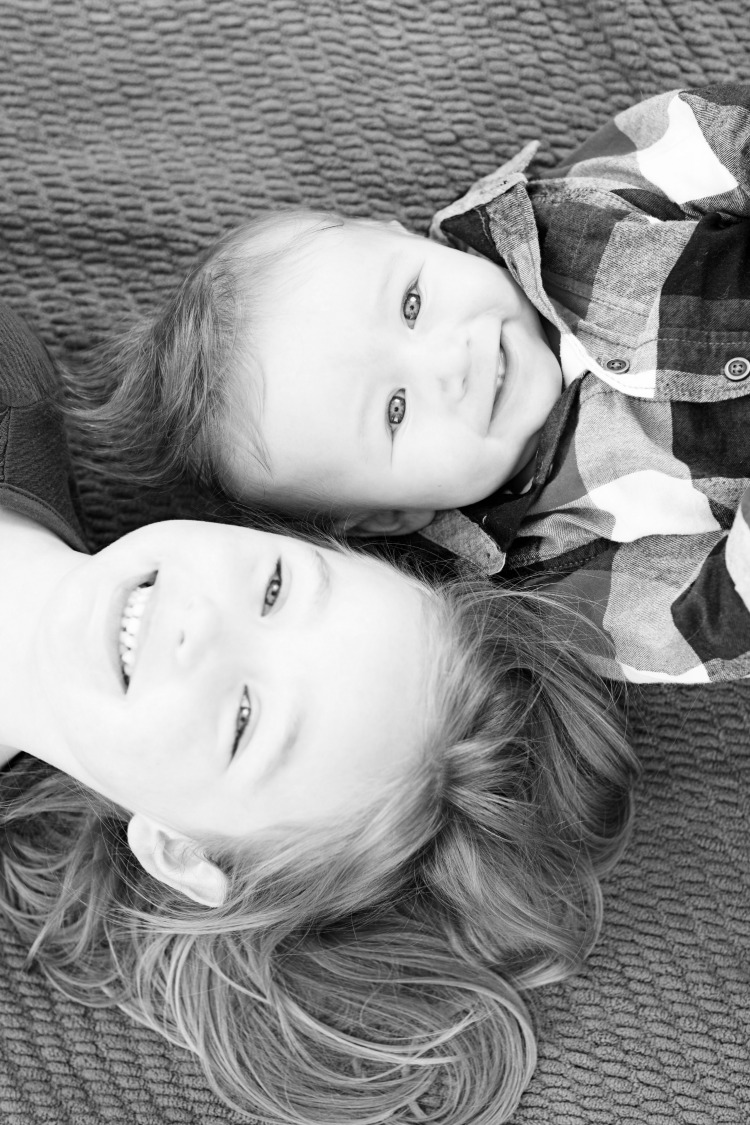 You see, when I was young, we spent all the holidays with my extended family. All of the cousins, aunts and uncles would go to my grandparents house for every major holiday. And I always looked forward to it. We always spent Christmas eve just the four of us; my mom and dad, and me and my brother. We'd usually drive around looking at Christmas lights, then come home and open 1 gift. (One year, we decided to open all our gifts on Christmas eve and it was the dumbest idea ever.) Then, first thing Christmas morning, Brandon and I would run in and wake our parents up. We'd head out to the family room to see what Santa had left us. We'd open our gifts from Santa and my parents, spend a little time playing and watching the Christmas parade, then quickly get dressed and head to my grandparents' house. When we'd arrive we would have to close our eyes as we walked past the living room tree where all the presents were, and into the family room until Grandma said we could go in and open them. And there were always so many presents you could barely get in the room.
I always love receiving gifts (who doesn't?) but I think I enjoyed helping hand them out to to my family more. I loved watching everyone's reaction as they opened their gifts, and seeing if my cousins and I got the same things (we usually did). As we've gotten older and started families of our own, those big family get togethers rarely happen anymore. But I still think back on them fondly, and it makes my heart ache a little.
Even though we've started traditions of our own as a family, it's different. My husband's family is spread out so it's rare that we are all together. And since my brother passed away it's just us and my parents and grandma when we get together most years. I would love nothing more than to get my entire family together again at the holidays. I wish we still did those big family gatherings every now and then. It would be a lot of people now with all the kids (around 25 of us I think), but I picture little people running around, drinks flowing, stories being told and lots of laughter. I hope some day we'll be able to do another big get together, but until then I'm happy with the new traditions my family is making. And let's just be honest, EJ is the biggest blessing this year and completes our little family.
One of my other favorite traditions is sending out Christmas cards. Kellen & I have sent cards out since our first year of marriage. I look forward to picking out the perfect card each year; taking hours to browse all the new offerings and seeing how our chosen photo looks on each card. This year I was lucky enough to partner with Tiny Prints on our Christmas cards! We've ordered from Tiny Prints for as long as I can remember, and they never disappoint.
I'm excited to give you a little sneak peak of our Christmas cards!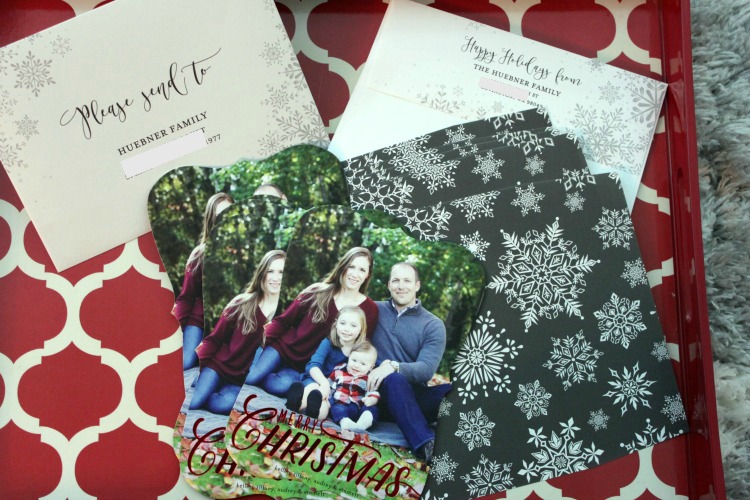 Tiny Prints has a wide selection of holiday and Christmas cards available, including their new personalized foil cards. I love that I can easily upload the photo(s) I want to their website and see it on all the cards available. It made choosing our Christmas card an easy task.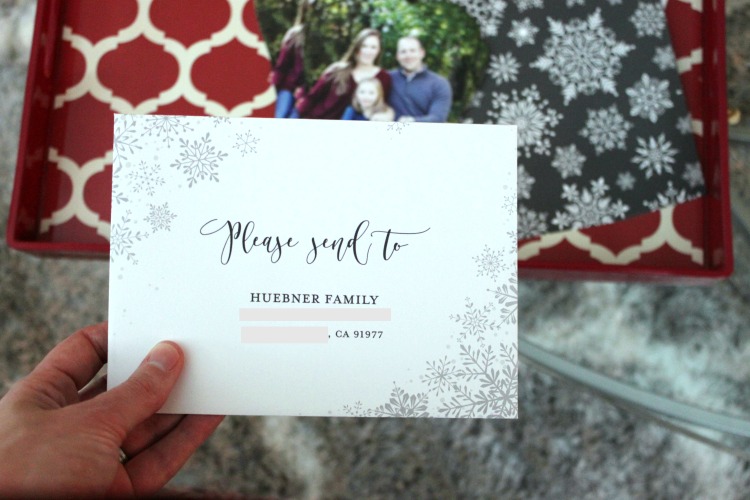 This year they've also made sending holiday cards a breeze with free recipient addressing on any custom envelope. I was able to easily input the names and addresses and Tiny Prints did the rest of the work for me. I love the variety of custom envelops they have as well. How fun are the snowflakes?! I especially love the envelop liners. I like that the liners add a little something when you open the envelope up. And of course, I had to get snowflake liners as well (have I told you our family loves snow? No? 🙂 ).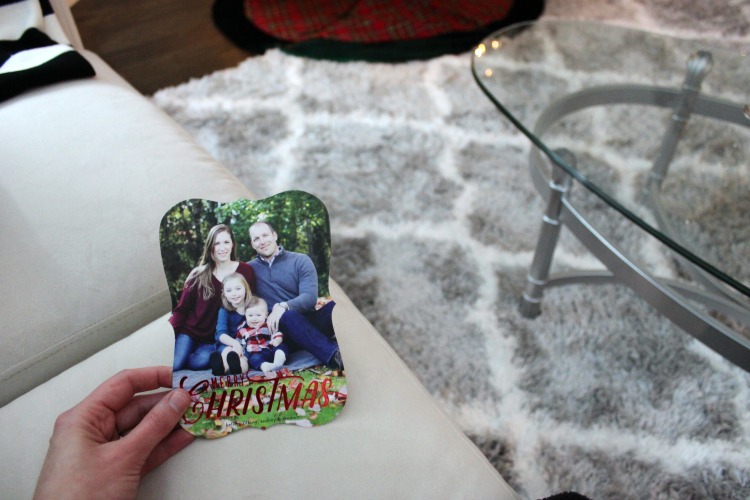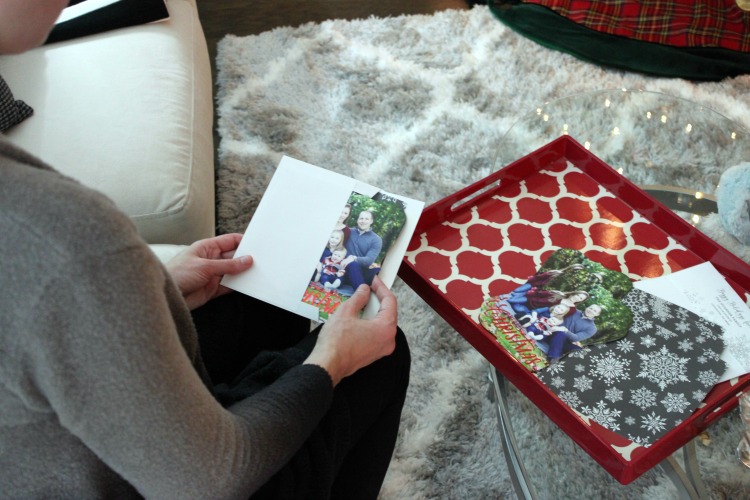 I can honestly say I've never had my Christmas cards done this early before, but it feels so good to be ahead of things things year thanks to Tiny Prints. And right now they are offering 40% off all their foil and glitter cards, plus 30% off everything else! Thank you Tiny Prints for partnering with me this year!
I was provided holiday cards in exchange for this review, but as usual all opinions are 100% my own.