Best gifts for the keto lover: If you're looking for a birthday present or Christmas present for a friend or family member who is doing keto, look no further than my keto gift guide. Almost all of these items are under $100, with many of them being under $25.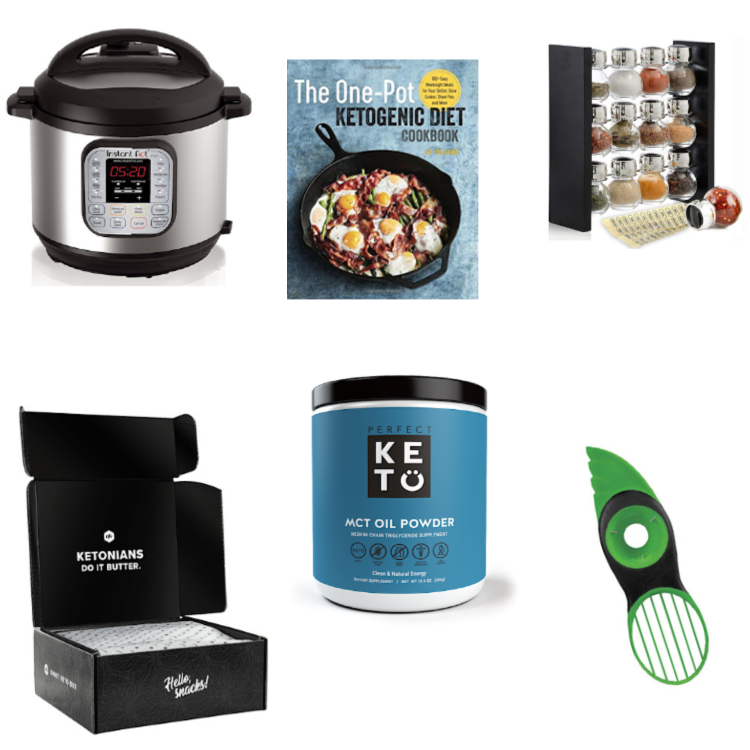 The ketogenic diet is here to stay, and many people are seeing great benefits from the lifestyle change. If you know someone who is on the keto diet and are looking for the perfect gift for them, all of these items would be perfect gifts for the keto lover, and all would get utilized regularly.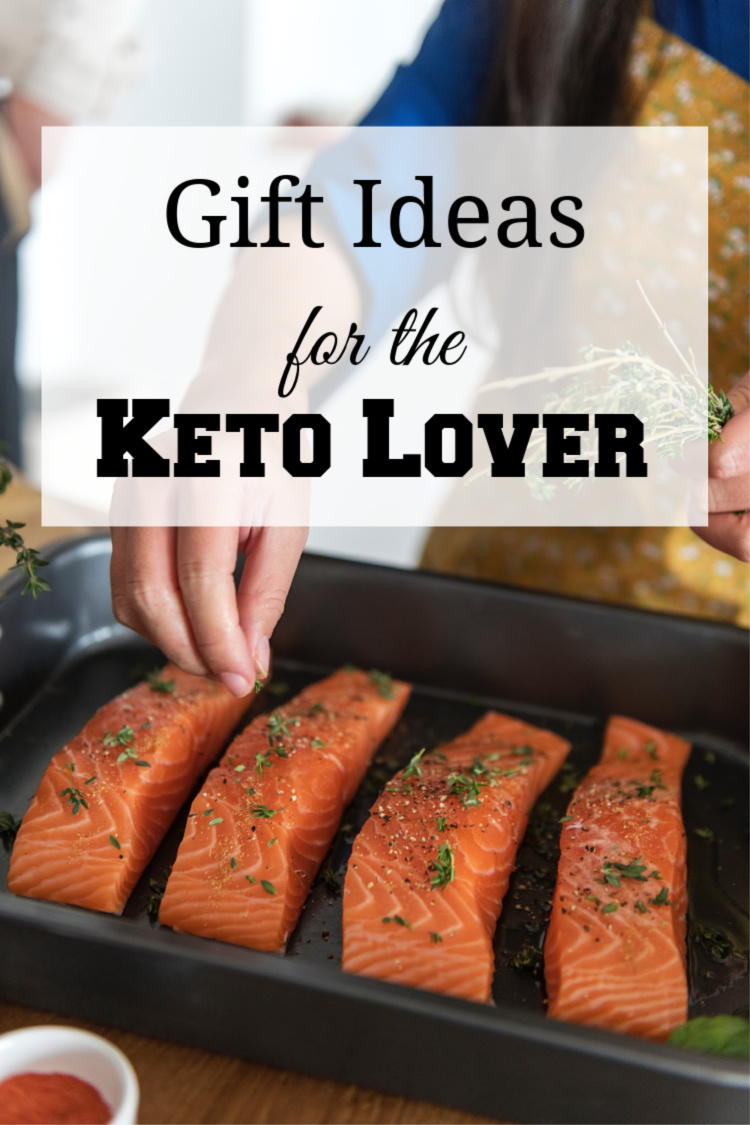 *Affiliate links included. For more details see our full disclosure policy.
Burger Press
My hubby just picked up this exact burger press about a month ago for my daughter's birthday (we were making burgers for close to 40 people), and it's already been utilized multiple times since. His favorite part is the perfectly cut parchment papers that come with it, which makes pressing and stacking burgers a breeze.
Keto Cookbook
Learning to cook keto can sometimes have a steep learning curve to it. Plus coming up with fun, innovative recipes can be a daunting task for many. A good ketogenic cookbook will get creative juices flowing.
I really like the One-Pot Ketogenic Diet Cookbook, as well as Easy Keto Dinners. The hubs has cooked some great meals from this one.
Keto Subscription Box
Subscription boxes are a convenient way to enjoy some of your favorite things. There are two great keto subscription boxes available.
First, Onnit's Keto Box. This is my personal favorite. You get full-size supplements, snacks and recipes, for one set price each month. Last month our box total was well over $100, for less than $60. Products range from full-size vitamins and supplements, to snacks like pork rinds and flavored seeds. It has great variety and we really have enjoyed it. This box is geared toward someone interested in health, fitness and wellness.
The second option is the Keto Krate. Keto Krate typically carries a variety of snacks, marinades and bars. They have really good variety and is more geared toward the snacker.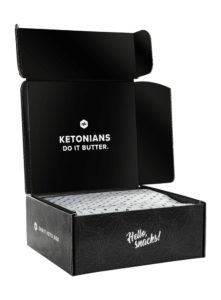 Avocado Slicer
On keto, you eat a lot of avocado. Avocado provides a great source of health fats, and is a must on the keto diet. An avocado slicer and pitter makes a great stocking stuffer at under $10!
Vegetable spiralizer
Think zucchini noodles (or zoodles). A vegetable spiralizer, like this one, is a great keto kitchen tool. Not only can you make zoodles with it, but it's fun to spiralize other veggies for salad and coleslaw. One of my favorite gifts for the keto lover!
Thrive Market Membership
Thrive Market is a membership community of some of the best healthy foods and natural products. You have access to a host of products at wholesale price! Everything from bars, nut butters and cooking spices, to wine, to supplements. Typically you save around 25-50% off what you would pay at the grocery store for the same item. A membership is $59.95 a year and well worth it! Sign your loved one up for a membership and they get 25% off their first order with this code: http://thrv.me/fitmomslifeblog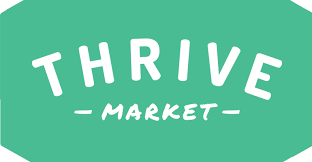 MCT oil
MCT oil in any form is a necessity for most people on a ketogenic diet. Our family has been using Perfect Keto's MCT Oil Powder for well over a year now. It blends well into coffee and smoothies for a boost of healthy fats.
If you're looking for other keto supplements, we love Perfect Keto's Keto Collagen and Keto Nut Butter.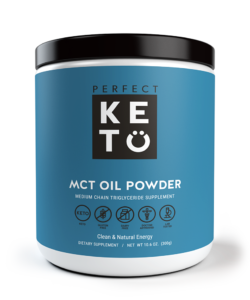 Coffee
Keto folks love their coffee. Keto coffee (aka Bulletproof coffee) is a favorite among people doing a ketogenic diet. Grab a nice bag of coffee, or get them a subscription to a coffee delivery service, like Driftaway Coffee. I got this for my hubby for his birthday this year and he loved it! Toss in some MCT Oil Powder and you have the perfect keto coffee gift!
Coffee Mug
Keeping with the coffee theme, a good insulated coffee mug is a must for keto coffee. My hubby loves to gift his friends these Yeti Coffee Mugs. They keep coffee pipping hot and delicious. And they are dishwasher safe!
Milk Frother
You will sense a theme here. This milk frother makes a perfect cup of keto coffee, blending the grass-fed butter, MCT oil and coffee into a creamy latte-like drink.
French Press
Finally, to complete the coffee set up is a good quality French press. This Bodum French Press is dishwasher safe as well!
Nutribullet System
If you're looking for something that can do keto coffee and smoothies, a Nutribullet System is a great option. It can do coffee, smoothies, soups, juices and more.
Instant Pot
The Instant Pot is all the rage and I can understand why. It is basically a pressure cooker and slow cooker in one! It can also cook rice, steam, sauté, make yogurt and be used as a warmer. I know many people who swear by it! Overall it's a great product to have on hand, and would be on my list of gifts for the keto lover in my life!
Ketone test strips
For those who track their ketone levels, test strips are a big part of that process. These ketone test strips would make a great stocking stuffer for any keto fan.
Meat Smoker
If you're looking for something on the higher end, a meat smoker makes an amazing keto gift. My hubby got a smoker from my parents a few years ago for Christmas (this Masterbuilt smoker to be exact) and it has gotten more use than I could have ever imagined. We like the electric smoker because it's still relatively inexpensive and doesn't take up too much space. I personally like this front viewing smoker.
If you want a charcoal smoker but a Traeger is out of the question, a friend of ours has this Weber Charcoal Smoker and loves it!
I hope this gives you a few ideas for gifts for the keto lover in your life. Whatever you decide to get them, if it's off this list, I can almost guarantee that they will love and appreciate it.