These paleo cranberry muffins are so simple to make and only require 5 ingredients. They are gluten-free, grain-free and dairy free, but you would never know!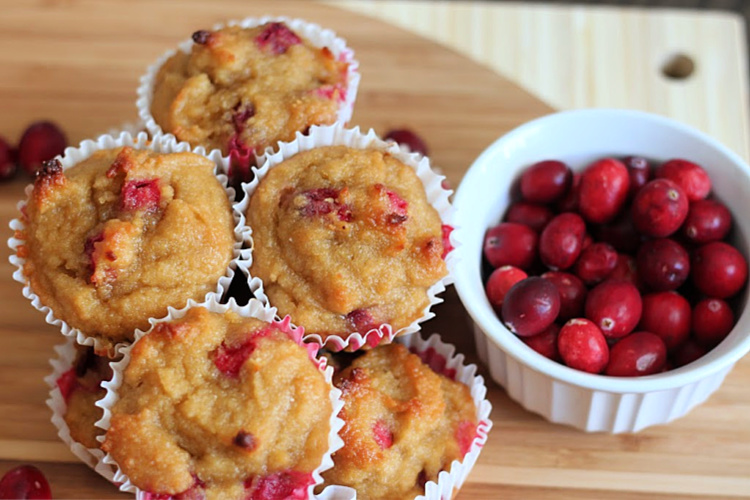 When I saw that Costco had cranberries the other day, I knew I had to finally try to make paleo cranberry muffins. Growing up, I was terrified of cranberries. Okay, maybe terrified isn't the right word. But if they were on the Thanksgiving table, I would skip right over them and onto the mashed potatoes and gravy (and the sweet potatoes and the stuffing).
It wasn't until I hosted my first Thanksgiving and made my own cranberry dressing that I really learned to like cranberries. All that canned cranberry sauce ruins it for so many youngsters!
I think it's the combination of the sweetness of the honey and the tartness of the cranberries that makes me love these paleo cranberry muffins so much.
I've struggled for years to find an almond flour fine enough for baking. So many are grainy and end up making baked goods a little less than desirable. But I love the Kirkland brand blanched almond flour at Costco. It's extra fine and blends well into baked goods.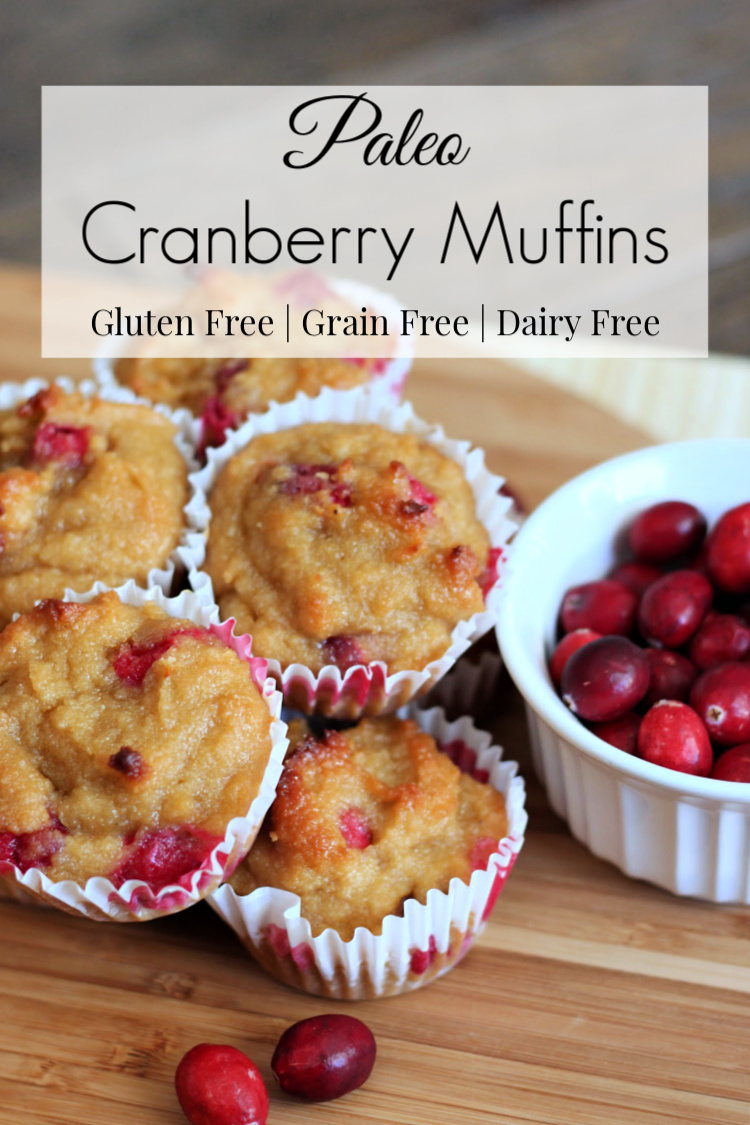 I love the simplicity of this recipe. You add all the ingredients at once, except the cranberries, mix it until everything is just coated, then you fold in the cranberries. Make sure your cranberries are fully dry, otherwise they could sink to the bottom of the muffins and nobody wants that.
Paleo Cranberry Muffins
Ingredients
2 1/2

cups

almond flour

finely ground

3

eggs

room temperature

1/2

cup

honey

3

teaspoons

vanilla

1/2

teaspoon

baking powder

1/2

teaspoon

sea salt

1

overfilled cup fresh cranberries
Instructions
Preheat oven to 300 degrees.

Line a muffin tin with paper liners.

In a large bowl, combine all ingredients, except cranberries. Mix until all the dry ingredients are fully incorporated.

Fold in cranberries.

Fill each liner

Bake 30 minutes, until toothpick comes out clean.

Tops should just start to brown.

Cook 5 minutes in pan, then remove to wire rack to cool completely.
Notes
If you want a cranberry orange muffin, you can add zest from a small orange to this recipe to give it that hint of orange flavor.
These muffins are delicious fresh out of the oven and will keep for a week in an air tight container.
Enjoy!