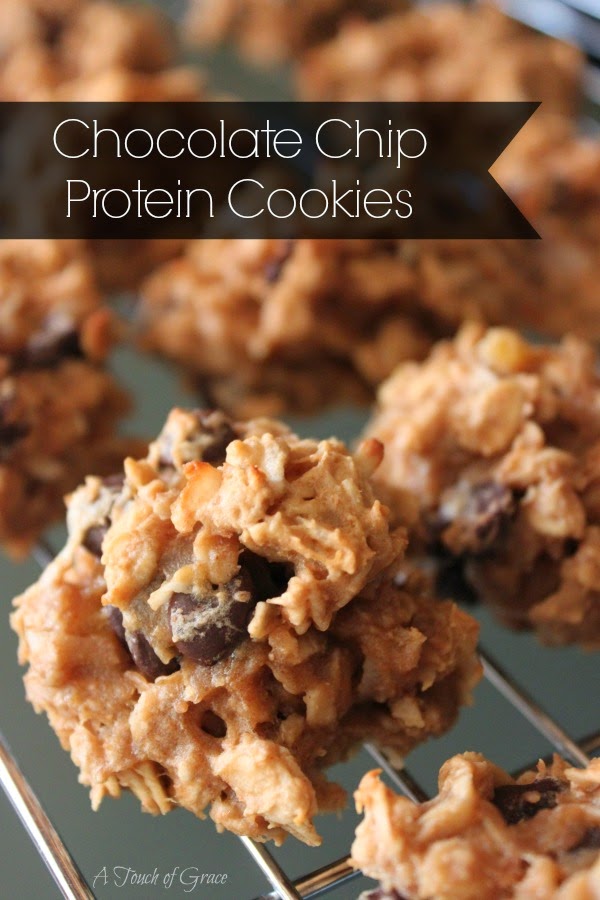 These chocolate chip protein cookies are healthy and so easy to make that you'll find yourself making them multiple times a month.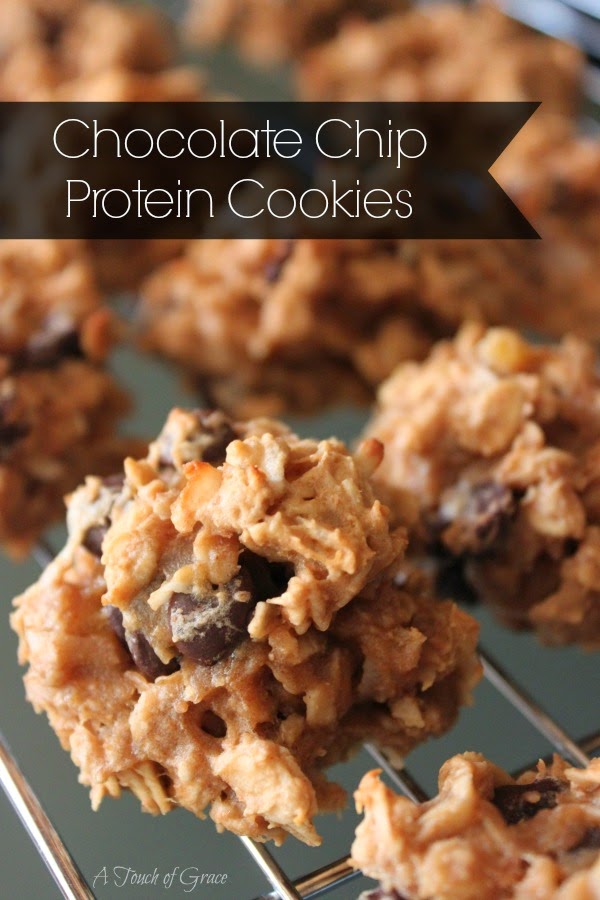 I have an easy and healthy cookie for you today. I've been experimenting with some new recipes for a guest post I'm doing (I'll let you know when it goes live). I'm pretty sure I found the recipe I'm going to use, but I knew I'd have to blog about the other recipes I tried; they were all just too good!
These protein cookies are pretty clean and require only 5 ingredients. I love that! It can be hard to make cookies healthy without them tasting a little….off. Cupcakes and muffins, sure. But cookies are meant to be a treat right? I will admit, I used to be a cookie junkie. Please tell me I'm not alone. I just love me a good cookie! I used to go out of my way to try different cookie recipes to find the perfect chocolate chip cookie. Or the perfect peanut butter cookie. But honestly, I would weight 20 more pounds if I did that on a regular basis.
Chocolate Chip Protein Cookies
These chocolate chip protein cookies have no sugar, and only use bananas and protein powder to sweeten them.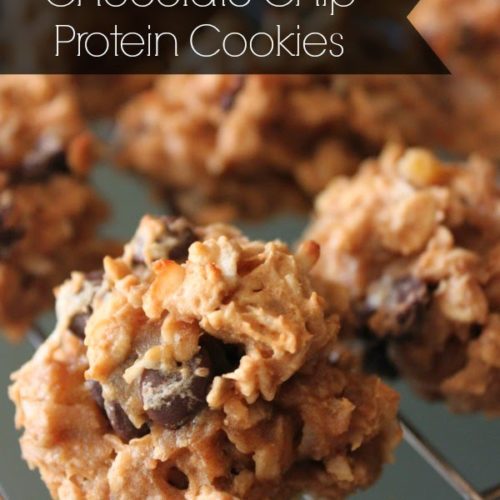 Chocolate Chip Protein Cookies
Ingredients
2

ripe bananas

mashed

3/4

cup

vanilla protein powder

1

cup

oats

2

tablespoons

natural peanut butter

1/3

cup

chocolate chips
Instructions
Preheat oven to 350 degrees.

Line baking sheet with parchment paper.

Mix all the ingredients together until just combined.

Spoon heaping tablespoon fulls onto the baking sheet.

Bake 10-12 minutes until tops are firm.

Cool on cookie sheet 5 minutes, then remove to wire rack to cool completely.
And that's it!
I love banana and chocolate together. And the vanilla protein balances it all out so the cookies aren't overpowering with banana flavor. My hubby and I love this protein powder. We've tried a lot of protein powders in our time and this one just seems to stick. It has a great flavor and at 24 grams of protein per scoop, it gives you a good bang for your caloric buck (120 calories per scoop).
Try not to eat more than one. I dare you. 🙂
Enjoy!