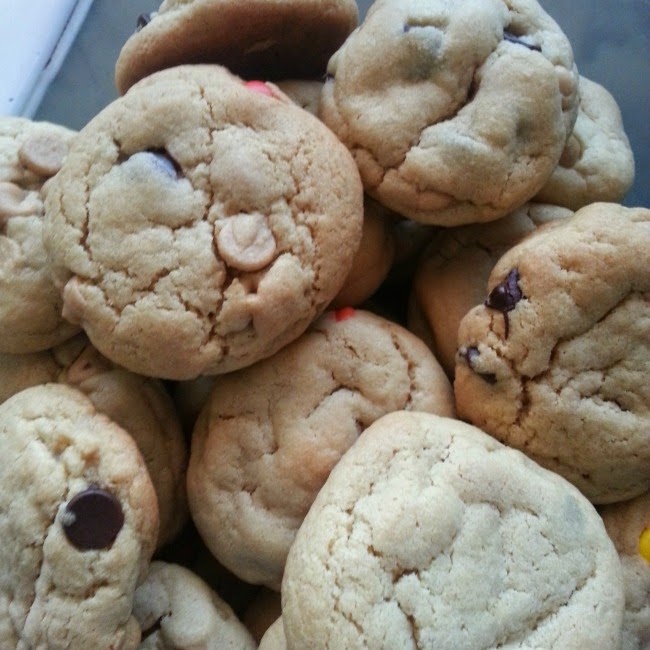 Thank you all for your kind words on yesterday's post. Your thoughts and prayers mean so much.
Here's the latest happenings on Instagram (@tiffanyatouchofgrace).
Day 107: Baking is a huge stress reliever for me. I've been baking a lot these days. This is one of my favorite cookie recipes. They are soft and chewy.
Day 108: Little A love flowers, but she is obsessed with pulling them off the stems. I've talked her into petting them instead, but I have to watch her very closely.
Day 109: Huebie and I had an impromptu date day while our car was being detailed. We went to a little coffee shop that was absolutely amazing. Perfect latte to end a great day.
Day 110: Easter! We had a wonderful day with our family and heard a fantastic sermon at church that morning. Little A loved hunting eggs and opening her Easter baskets.
Day 111: Using her new watering can to water her flowers. She had to dry it off when we came inside. She has a green thumb already (except the whole pulling flowers off the stems).
Day 112: Baby girl woke up with a runny nose and watery eyes. She had a pretty miserable day, but she's never too sick for mac and cheese.
Day 113: Love my sweet family. It had been a long week and they always know how to make me feel better.
We have nothing planned except house work this weekend and I'm sure looking forward to some down time. I'm sure we'll fill it up with something, but for now I can enjoy the fact that there isn't much we have to do.