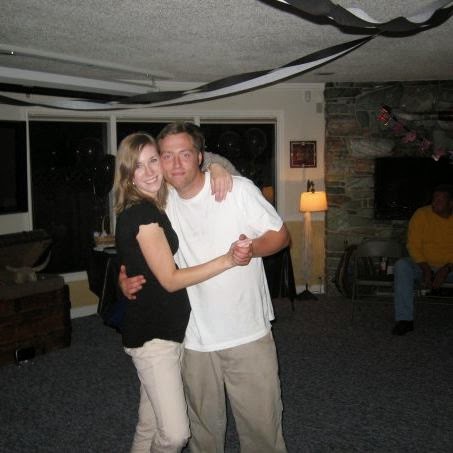 When you think back on your life, do you ever think about moments that changed you as a person? Moments that really define who you are today? I know there are a few I can identify. And some of them aren't just events or moments in time, they are long, drawn out spans of time. They are things that may have originated as a single event, but completely changed the course of my life.
Losing my little brother is one of those events. And it's not just his passing that changed me, it's all the events in the 12 years leading up to his death that changed me. But all those events were triggered by one action. One careless action by one person changed our lives forever. The butterfly effect really is an amazing thing.
My brother didn't have an easy life. He had a great childhood. We were buddies and spent a lot of time together, like siblings do, when we were kids. But that one event that happened when he was 14 years old totally changed his life. And ours.
I think back on the times we had growing up. Trips to Disneyland, Texas to visit family, endless road trips. Camping in our backyard, playing at the beach, driving through the Redwoods. Spending the night in a hotel with our motor home in the parking lot because I was a spoiled brat and didn't want to camp anymore (I was not a pleasant preteen to my parents. Sorry Mom & Dad!).
We spent a lot of time camping when we were young. Some of my fondest memories are with my family and all our friends, camping in the forest, riding dirt bikes, playing in the river. My brother saved a little boys life on one of those trips.
Those are the memories that stick the most. That's the way I want to remember my brother. Not as the torn, hurt, frustrated, addicted teen and adult he became. It wasn't his fault. Yes, we all make choices that influence our future, but when you're choices are limited, sometimes you don't know how to choose the right one.
But that one event changed everything. And every day I miss that smile. I miss his free spirit. I miss his singing and dancing. I miss watching him play football and basketball. I miss having my buddy.
But I still have those memories to look back on and remember the good times that we did have.
And on this day, 2 years later, I know he's watching over us, over Little A, and I know that he's free. And he's happy. And that's all I need on this day.