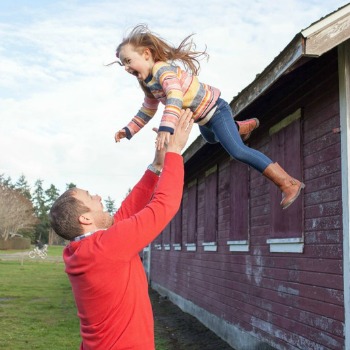 Happy Friday! We are going into this Father's Day weekend with amazing weather and not too many plans, just like I like it.
I always feel like Father's Day gets overlooked a bit. Mother's Day is always filled with brunch, flowers, cards and gifts, where as Father's Day just never seems like as big of a deal.
My husband is such an amazing father that he deserves just as much love on Father's Day as he gives me on Mother's Day. I thought it would be fun this year to do an interview with Little A about her dad.
What is Daddy's name? Kellen
How old is Daddy? Um….. (Can you tell me in my ear).
Me: No.
A: 100. Is that right?
Me: No.
A: How old is he?
Me: 35.
A: Ummm…my daddy's 35.
How tall is Daddy? Um….this tall (holding hands as long as she can). Maybe he's like 6'4″ (that's right!)
What color is his hair? Brown
How much does Daddy weigh? 30 pounds
What color are his eyes? Blue (true)
What is daddy's favorite color? Green (true)
What do you like to do with Daddy? Play in the water with him.
What is Daddy's favorite thing to do? Play in pools. (She's big into swimming right now.)
What does Daddy do for work? He helps us get more money.
What is your favorite thing about him? That I get to play with him.
What does Daddy like to drink? Um….wine. (Beer….but wine is a close second. She knows us so well.)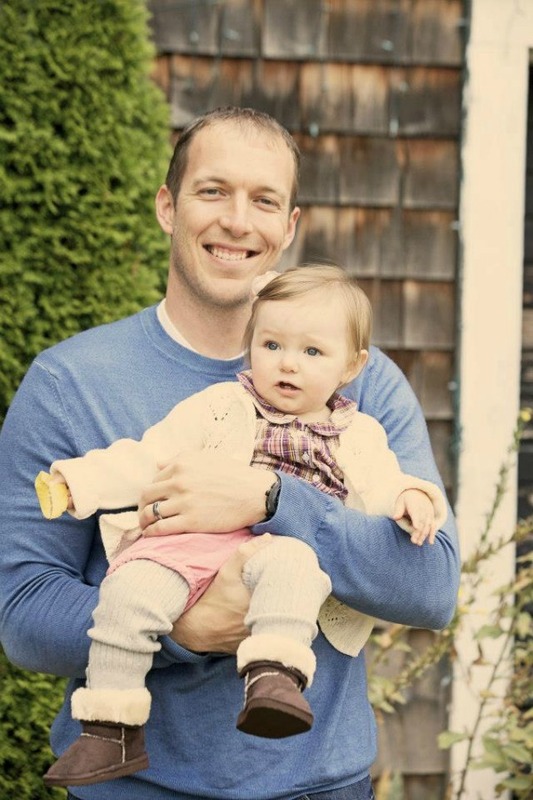 What does Daddy like to watch on TV? Full House or somethin'
What does he like to do for fun? Go see different places and go to Disneyland.
What do you love most about Daddy? He's the best and I love him.
I always love kid interviews. It's amazing to see how her answers change year after year. She loves her daddy so much and I love the special bond they have. I was a daddy's girl and I know she will be as well.
Happy Father's Day to all those daddy's out there!
Have a great weekend love bugs!