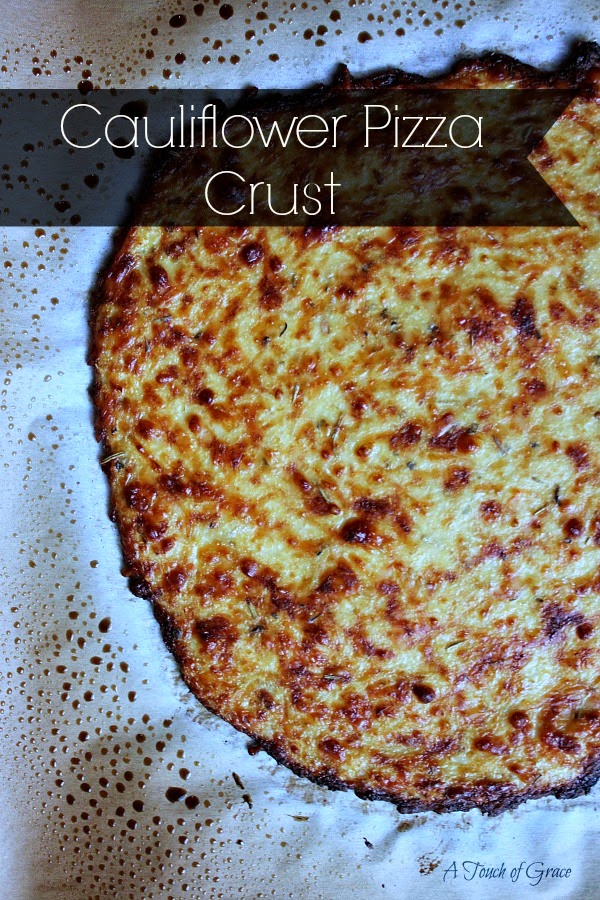 This cauliflower pizza crust tastes amazing and is perfect for those who are looking for a gluten-free pizza option.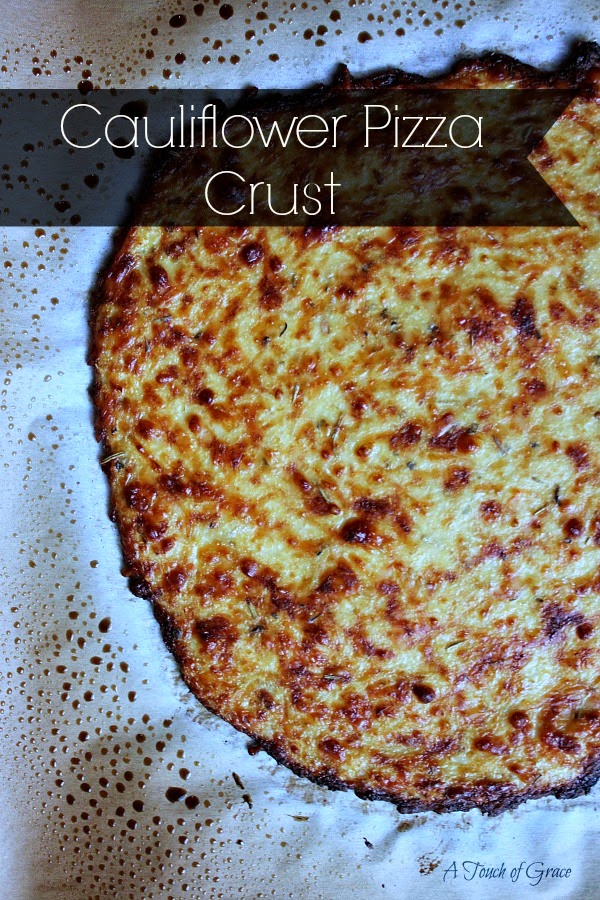 How was everyone's weekend? Did you get some sun? It was gorgeous here in Seattle; absolutely perfect weather. We were even able to get out and do some yard work yesterday.
Do you ever get that sluggish feeling after eating pizza or pasta? All those carbs can really drag you down and are not ideal for eating in the evening. Today I'm giving you an alternative to those carb-filled pizzas out there.
Cauliflower is such a diverse vegetable. You can use it in place of rice, and now as a pizza crust!
We eat a lot of pizza in our home. I love pizza. If I could only eat one thing for the rest of my life it would be pizza. I just love it. I've seen a few cauliflower pizza crust recipes on Pinterest, so I figured it was about time for me to try one.
I was surprised at how easy this was to make! I've never used cauliflower as an alternative for rice or gluten before, but it worked out perfectly!
I think the hardest thing about eating pizza and pasta is the sluggish feeling you get afterwards. Don't you agree? Luckily you don't have that with this cauliflower pizza crust. The hubs and I both agree this is the only way we'll eat pizza at home anymore. It tasted great and really wasn't as hard to make as it may seem.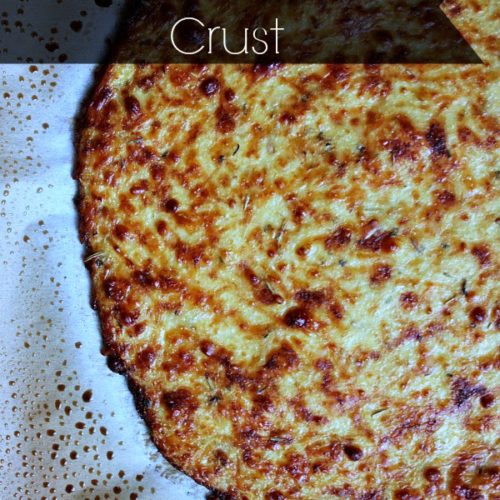 Cauliflower Pizza Crust
Ingredients
1 1/2

cups

cooked

riced cauliflower

1

cup

shredded mozzarella cheese

1/2

cup

grated or shredded Parmesan cheese

1

egg

beaten

1

tsp

Italian seasoning

1/2

tsp

crushed garlic

pizza sauce & toppings of your choice
Instructions
Preheat oven to 450 degrees. Link baking sheet with parchment paper and spray with cooking spray.

For the cauliflower: Cut the florets into chunks and pulse in a food processor until they look like rice. if you don't have a food processor you can use a cheese grater.

Microwave the riced cauliflower for around 5 minutes. Do not add water.

In a medium bowl, combine cauliflower, 1/2 cup mozzarella cheese, Parmesan cheese and egg.

Add Italian seasoning and garlic and mix until well combined.

Place dough on the baking sheet and press out to about a 9 inch round.

Bake 15-18 minutes. the edges will look burnt, but it really doesn't taste like it at all.

Remove from oven and add your pizza sauce, toppings and final 1/2 cup mozzarella cheese.

Place pizza back in the oven under the broiler, just until the cheese melts, usually around 3-5 minutes.

Serve immediately and refrigerate leftovers for up to two days.
Writing this post makes me want another cauliflower pizza! Maybe it will be on the menu again this week.

Enjoy!