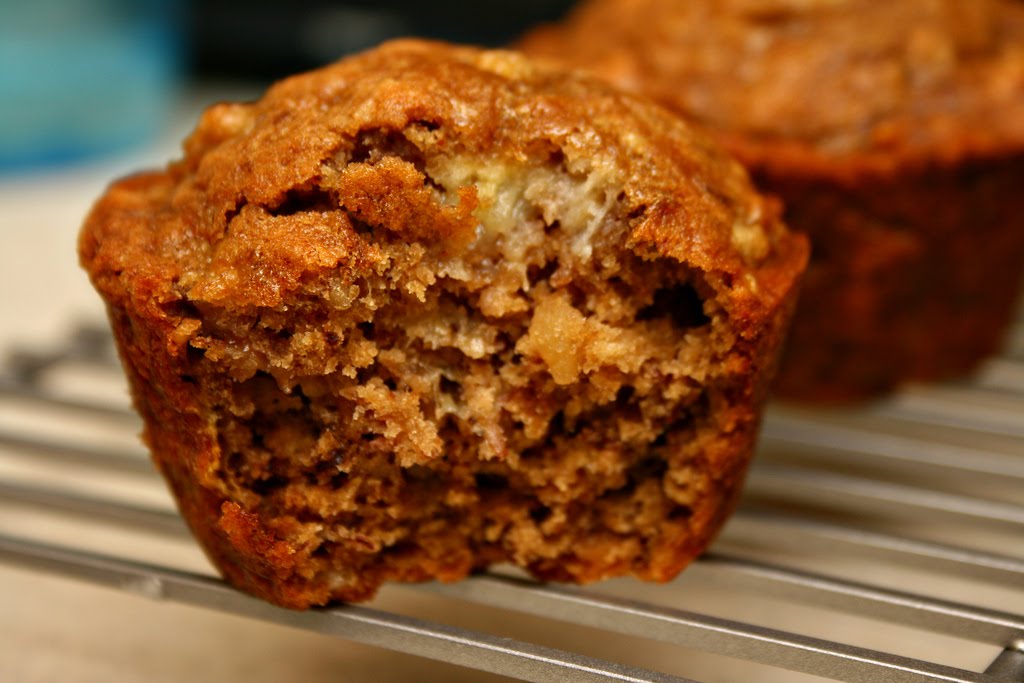 Happy Monday! I hope all the mommies out there had a wonderful Mother's Day and were pampered by their hubbies and little ones.
It's been awhile since I posted a recipe, so I've gone back to my tried and true "Taste Tested and Approved" Pinterest board for inspiration. I think I said before that baby A can be a picky eater, so my go to is muffins. Well, this one is more of a go to for me for a quick and easy breakfast on the go.
This recipe is from Fit and Healthy with Debbie, and you can find the original recipe Here. Of course I like to put my own spin on things, so here is my take on this yummy banana muffin recipe.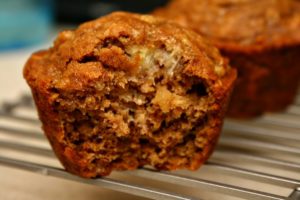 Banana Oatmeal Muffins
Ingredients:
* 2 1/2 cups oats
* 1 cup plain greek yogurt
* 2 eggs
* 1/2 cup agave (you can use honey if you don't have agave)
* 2 tsp baking powder
* 1 tsp baking soda
* 2 tbsp flax seed
* 2 tsp vanilla
* 2 ripe bananas
* Optional: chocolate chips, chopped walnuts
Directions:
* Preheat oven to 400 degrees.
* Place oats in food processor (or blender if you don't have a food processor) and pulse for about 10 seconds.
*NOTE: If you don't have a food processor, a blender will work as well, just make sure you put the wet ingredients in before the dry ingredients. Otherwise it won't mix together.
* Add remaining ingredients (except optional ingredients) to the food processor.
* Gently fold in any optional ingredients to batter.
* Lightly grease muffin tin and separate batter evenly.
* Bake for 18-20 minutes, or until toothpick comes out clean.
* Let cool in pan for a few minutes, them remove to wire rack to cool completely.
* Store in air tight container.
Enjoy! These are really good warm so make sure you get a bite before they cool completely.
I hope everyone has a great week!