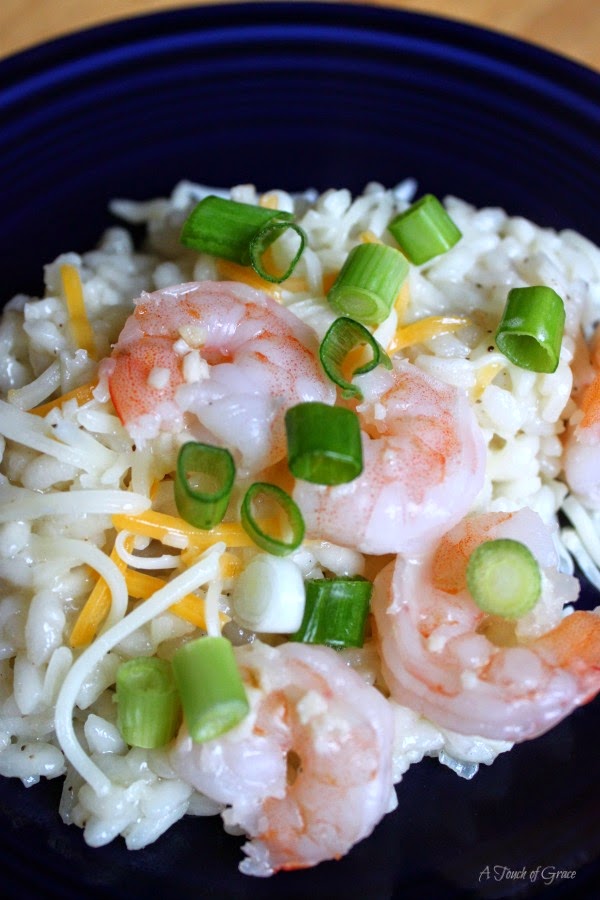 How was everyone's weekend? We had a bit of a rough start with baby girl, but had a nice, low key Father's Day. I think Huebie felt loved and appreciated.
I have a super easy recipe for you today. I started doing some meal planning the other week. And that's about as long as it lasted. A week. So we're back to our usual "It's 5:30, what should we have for dinner?" routine.
So I took inventory of what we had on hand and came up with this quick, tasty meal. It took me less than 20 minutes to make for dinner. That is a win-win in my book:
Tasty. Check.
Quick to make. Check.
Garlic-y. Always a check.
I love recipes like this because they are super versatile. You could add some red pepper flakes to spice it up. Like cheese? Add a little more to make it super cheesy.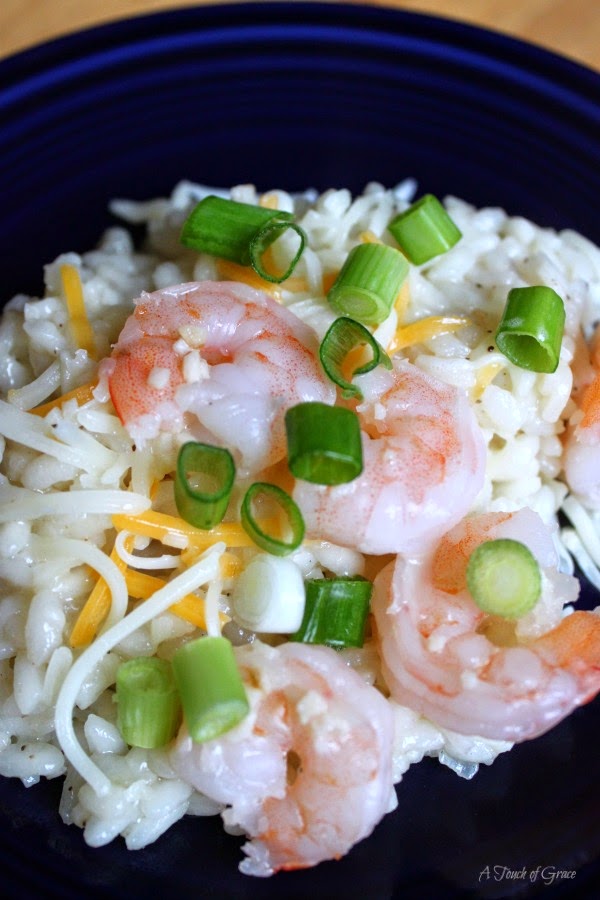 Ingredients:
* 1/2 pound shrimp
* 3 cups cooked Arborio rice (if you don't have Arborio, regular white rice works too)
* 3 tablespoons butter
* 1 tablespoon olive oil
* 2 green onion
* 1/2 cup onion
* 1 tablespoon garlic
* Salt & pepper
* 1/3 cup cheese
Directions:
* Dice green onion. Set aside.
* Heat 1 tablespoon butter and garlic in skillet until butter is melted and starts to simmer.
* Add shrimp and cook until pink.
* While shrimp is cooking, cook the Arborio rice per the instructions on the box (this is where the additional butter, olive oil, onion, salt and pepper come in).
* Combine rice, shrimp and cheese.
* Add salt & pepper to taste.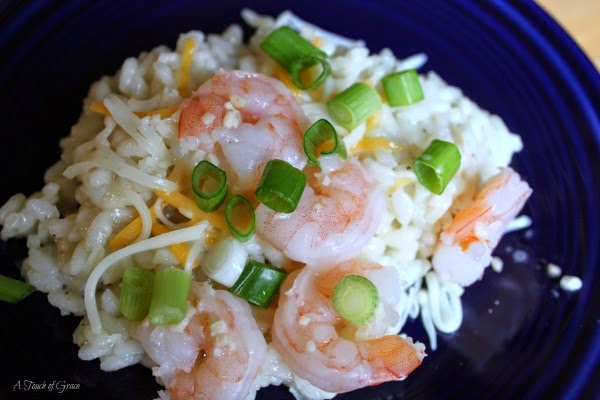 And that's it! It really is that easy! The most time consuming part is cooking the rice.
I love a simple meal like this for a weeknight. Add some veggies on the side and you have a healthy, family pleasing meal.
Enjoy!