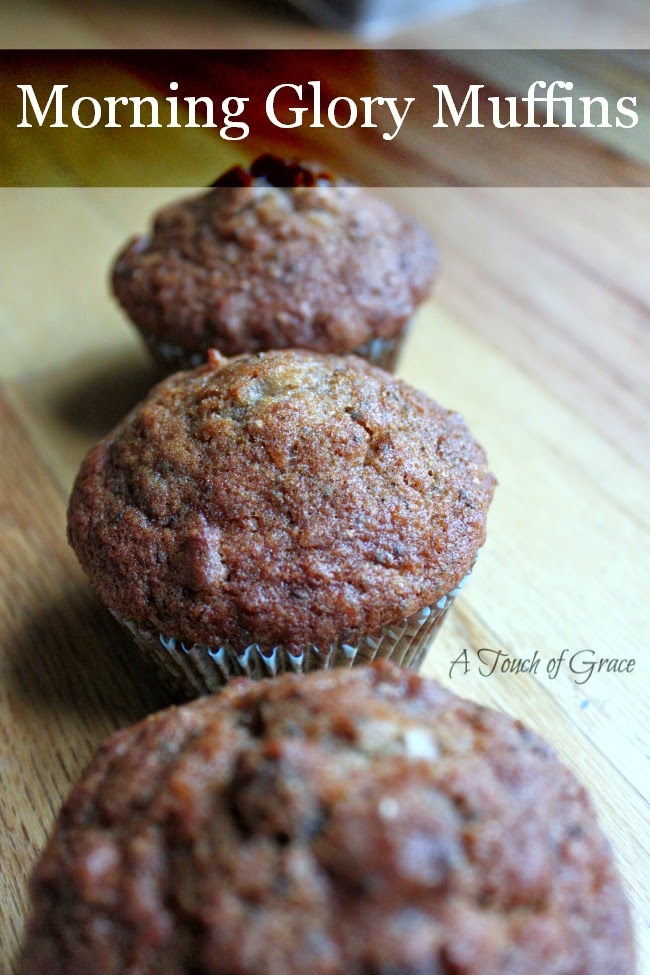 I kid you not you guys. He commented probably 5 or 6 times over the weekend about how good these muffins are and how they are by far is favorite muffins I've ever made. EVER. That's saying a lot because I make a lot of muffins. They are a staple in our house.
These muffins are loaded with yummy goodness and are so filling, but not heavy. Even though Little A isn't as picky of an eater anymore, I still like to have muffins on hand as a quick grab and go snack that's somewhat healthy.
* Makes 1 dozen muffins.
Ingredients:
* 3 eggs
* 1 cup vegetable oil
* 2 teaspoons vanilla
* 1 cup whole wheat flour
* 1 cup all purpose flour
* 1 cup sugar
* 2 teaspoons baking soda
* 3 tablespoons chia seed
* 2 teaspoons cinnamon
* 1/4 teaspoon salt
* 1/4 cup raisins
* 1/4 cup dried cranberries
* 1/2 cup chopped walnuts or pecans
* 1/2 cup coconut flakes
* 1 apple, peeled and shredded (UPDATE: You can also cut the apple into small chunks. I made them again tonight, yes that's twice in one week, and they were so good with the chunks).
* 2 cups shredded carrots
Directions:
* Preheat oven to 350 degrees. If you have a convection oven turn it on to 350 degrees.
* In a medium bowl, whisk together eggs, oil and vanilla. Set aside.
* In a large bowl, mix flour, sugar, cinnamon, baking soda, chia seed and salt.
* Add in raisins, cranberries, walnuts/pecans and coconut. Stir to combine.
* Add the wet ingredients to the dry ingredients. Mix until combined.
* Distribute mixture evenly among 12 lined muffin cups. This should fill each cup to the top.
* Bake for approximately 25 minutes in a convection oven, 30-35 minutes in a standard oven, or until toothpick comes out clean.
* Allow to cool in pan 5 minutes, then transfer to wire rack to cool completely.
The crust comes out with just this perfect crunch. I think I maybe (or maybe not maybe…..) ate 2 in one sitting right after they were cool enough to handle.
I could eat these every day they are so good. And I love that you can see what's in them. Lots of good stuff in there.
Enjoy!