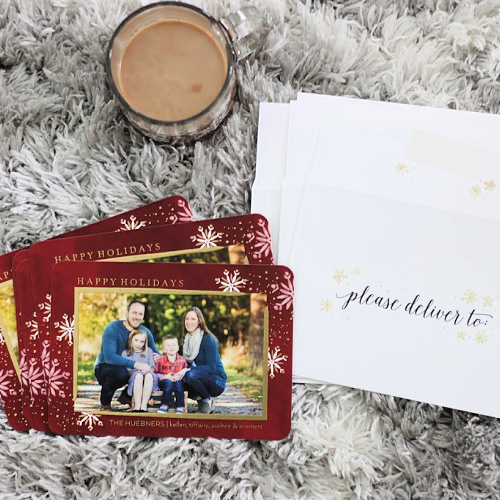 Sharing our family photos and our holiday cards from Shutterfly!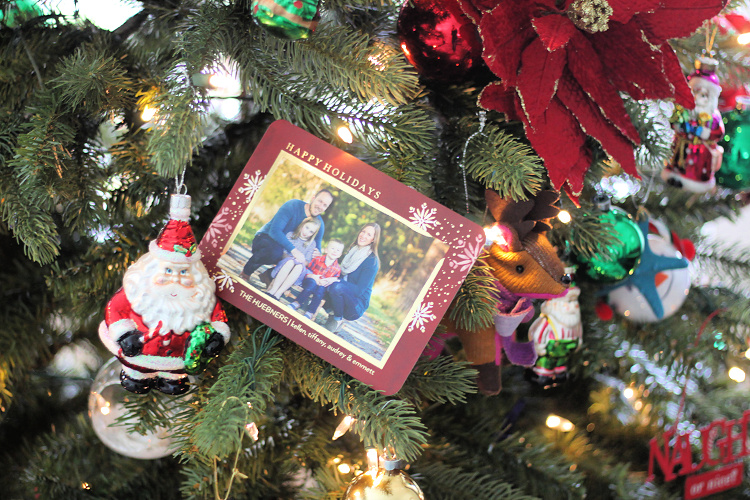 I am so excited to share our family photos and holiday cards with you! Kellen and I have been sending out Christmas cards since our first year of marriage. It's one of my favorite traditions and one I plan to keep going for many years to come. I love looking back on all the cards we've sent to see how things have changed over the years. And how my taste in cards has changed as well. 🙂
Every year we have fall family photos taken. It started out as photos for my daughter's birthday (in October); and we have continued to do annual photos in the fall because we love all the colors and fall leaves. You can see back to a few of our other family photo shoots HERE and HERE.
I partnered with Shutterfly again this year for our holiday cards and as usual, they turned out amazing!
Shutterfly makes it so easy to create the perfect holiday card. You select the design you love, add your photo, customize the text, choose any add ons (like envelop liners, addressing, etc.) and you're on your way! Shutterfly has hundreds of designs to choose from including foil and glitter cards (my favorites).
I chose to add our return address on the back of the envelopes, along with the "please deliver to:" greeting on the front. It adds a fun holiday touch. I also added envelope liners because you can never be too festive in my opinion. 🙂

The hardest part of the whole process was deciding which photos to use! I love so so many of the photos from our shoot, it was hard to choose just a few!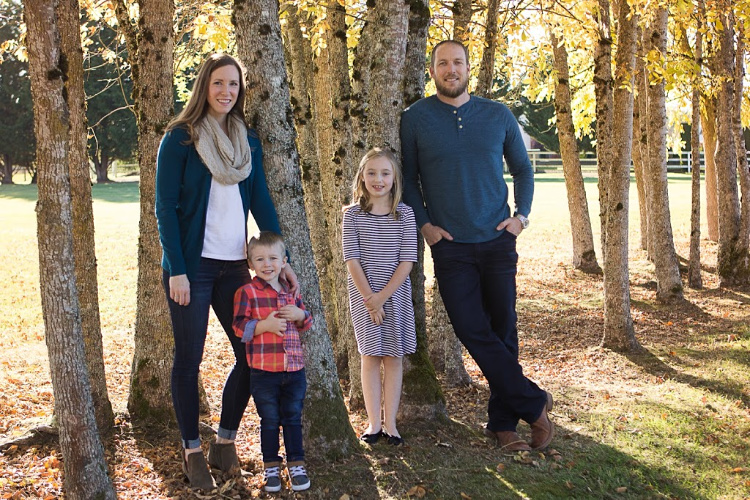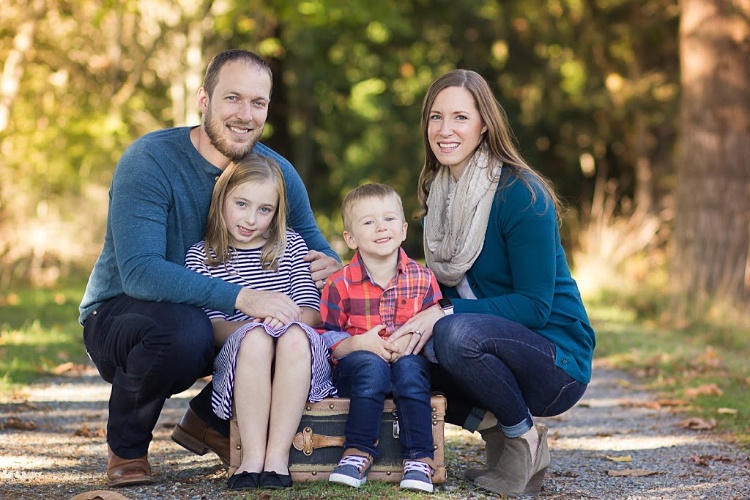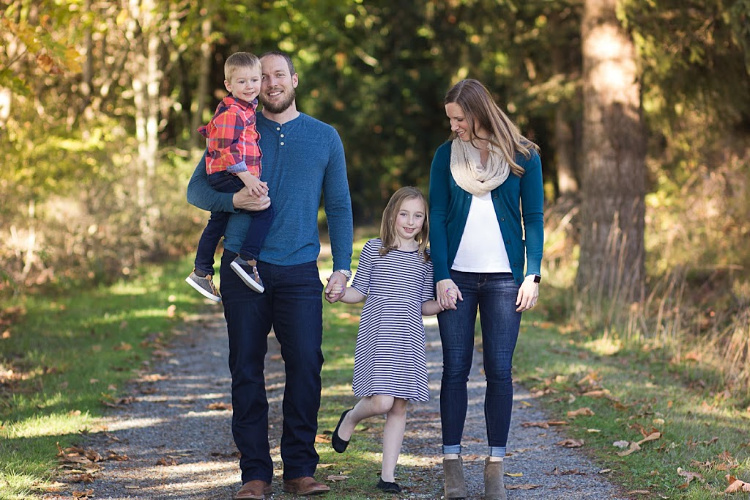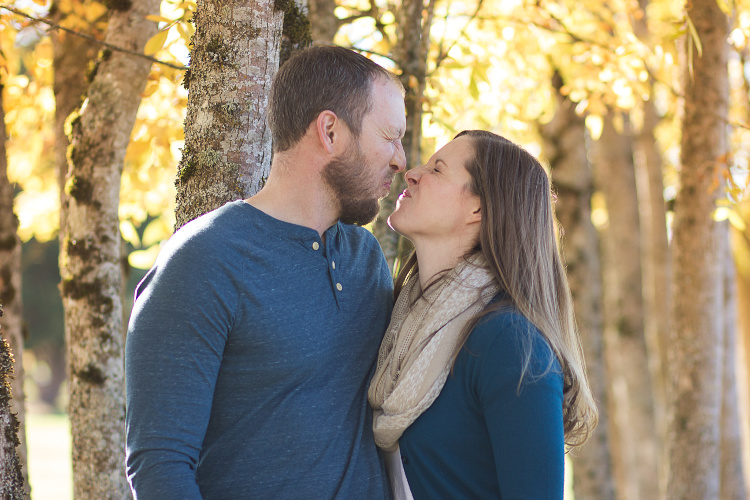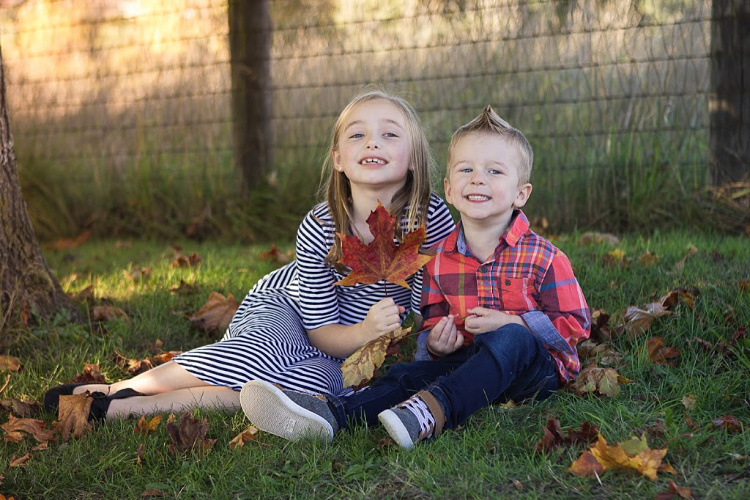 Seriously, when did my kiddos get so big! Those big smiles melt my heart. Such a lucky mama I am. Shutterfly is having 50-60% off holiday cards right now plus free shipping so if you haven't ordered your cards yet there's still time!
Thank you Shutterfly for partnering with me again this year!