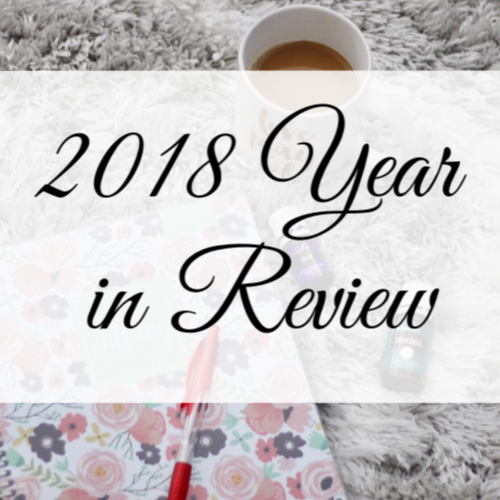 Each year I like to do a year in review post, usually reviewing the goals I set for myself. This year's review will be a look back at 2018: the highs, the lows and the goals.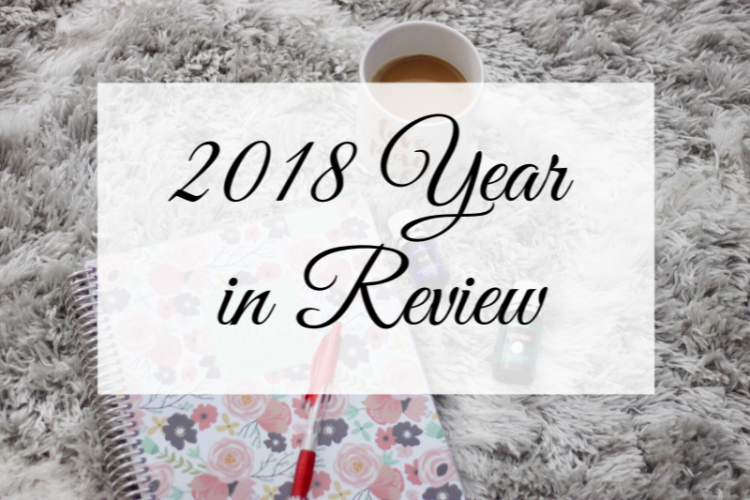 2018 was not the year I had planned. 2017 was a rough year (with Kellen being on assignment most of the year, then us moving…then moving again…). So 2018 was supposed to rock.
It did not.
After my dad got sick and passed away in April, I was questioning so many things. Then Kellen went on another 3 month assignment in late July, which made for a rough summer. Then we ended up not moving like we planned. Then E hit the terrible 2s so many people talk about.
Needless to say it's been hard to find the bright spots of 2018; but there are a few.
Health & Fitness
In January I set my health and fitness goals for the year (I also did a mid-year review.) This year was a focus on strength. I started a program the first week of January and stuck with it the entire year. I'd say that's an accomplishment itself! I am stronger than I've ever been and feel so great! Taking time each week to focus on my fitness is the one thing that saved me this year.
Let's review how I did on my goals.
–Bench press 120 pounds: Success! I hit my goal about a month ago or so. I set a new goal of my working weight being 100 pounds and I will hit that goal this week (I'm at 95 pounds right now).
–Find the modified keto plan that works for me: I'd say success. I've written about our modified keto approach to health before, and I still 100% believe in that approach to health. Earlier this year I met with my functional medicine doctor and talked about how I wanted to change my diet to incorporate a few more carbs (around 100 grams a day), and less fat. He was in support of that and it finally started working for me the last 2 months of the year (more on that below with my body fat percentage goal).
I struggle with feeding myself when Kellen isn't home (he cooks dinner…I'm more of a scavenger and will eat small snacks), so this change helped me stick with my nutrition better throughout the second half of the year.
-Lose 4% body fat: Well, I lost 3%. I'm ending the year right around 15% body fat, which I think is pretty damn good. If I had to say one thing, it's that stress really does play a tremendous role in our health. The entire time Kellen was on assignment my stress level was at it's highest, and I could not get my body fat below 16%. I could literally feel the cortisol running through my body most days, and I struggled to relax.
The minute he came home from that assignment, I felt my body relax and things started to change. It really is amazing how our bodies work. So ending the year at 15% body fat makes me feel pretty good.
-Meal prep our lunches: Total fail. I don't meal prep for myself, and Kellen started working from home, so it wasn't super necessary. But I will say we plan to do some better meal prep in the new year. Even though Kellen works from home, it's still a lot easier to have lunches ready to go. For both of us.
-Hike to camp Muir: Did not happen. Funny thing is, we were only about 4 miles from base camp when we had a weekend away in late September and hiked a different trail. We had no idea how close we were until we were down to the bottom of the mountain. If we had known that hike would take us so close, we definitely would have prepared and gone the additional 4 miles.
If I had to chose 1 outdoor activity I enjoy the most, it's definitely hiking. You get to see so many beautiful things and really enjoy nature. I'm hoping 2019 will bring more hikes our way.
I think I did pretty good on my 2018 health and fitness goals. I'm still trying to decide what I want my goals for 2019 to be and am struggling to come up with some, since 2018 was so great fitness-wise.
End of the year goals.
Back in August I set some end of the year goals for myself. Problem is, I didn't look at them after I set them, ha! Let's see how I did.
-Get to bed earlier. Did great on this until last week. Another goal for 2019: Bed before 10:30.
-Start writing in my journal. Yes! I started a new gratitude journal and I have noticed a difference in my attitude and outlook. I also started reading 100 Days to Brave around the same time. I have less than 10 days to go in that book and I cannot say enough good things about it. Get yourself a copy!
-Finish 1 book. I did not finish The Places that Scare You (like I planned), but since I'm so close to finishing 100 Days to Brave so I'd consider this a partial success. I did start 3 new books though (story of my life, ha!).
-Do better on my nutrition. Yes! I've gotten back to eating what works for me and not making as poor of food choices (read: fast food and refined carbs). Although I will say I did indulge a little over Christmas with some holiday cookies. 🙂
-Potty train EJ: He was doing great…and then he had no interest for like a month. But this last week he's been doing great again, so there's still hope he will be potty trained by 3.
-Relax more: I did just that over the last 2 weeks. I had a lot going on with A's school and dance earlier this month, so I took a break from writing and working to focus on family and not feel like I needed to do all the things. And it was so nice. This last week I just enjoyed time with my family. I'm going into 2019 feeling much more centered.
Other great things that happened in 2018.
EJ turned 2. Even though he hit the terrible 2s around 2 1/2, he is a funny, energetic, lovable boy. He started swim lessons this year and is learning so fast! I have a feeling he will be swimming on his own by the end of next year. And now that he talks in sentences it is much easier to understand him, haha! We're really struggling with the listening, but I know it's a phase that will pass.
A turned 7. So far, I think 7 is one of my favorite ages with A. 2 was still my favorite, but 7 is a close second. She is able to better keep her emotions in check, she's grown so much as a dancer and is still smart as a whip, doing advanced reading and math. She's witty and asks some of the most insightful questions. I'm really enjoying this age with her.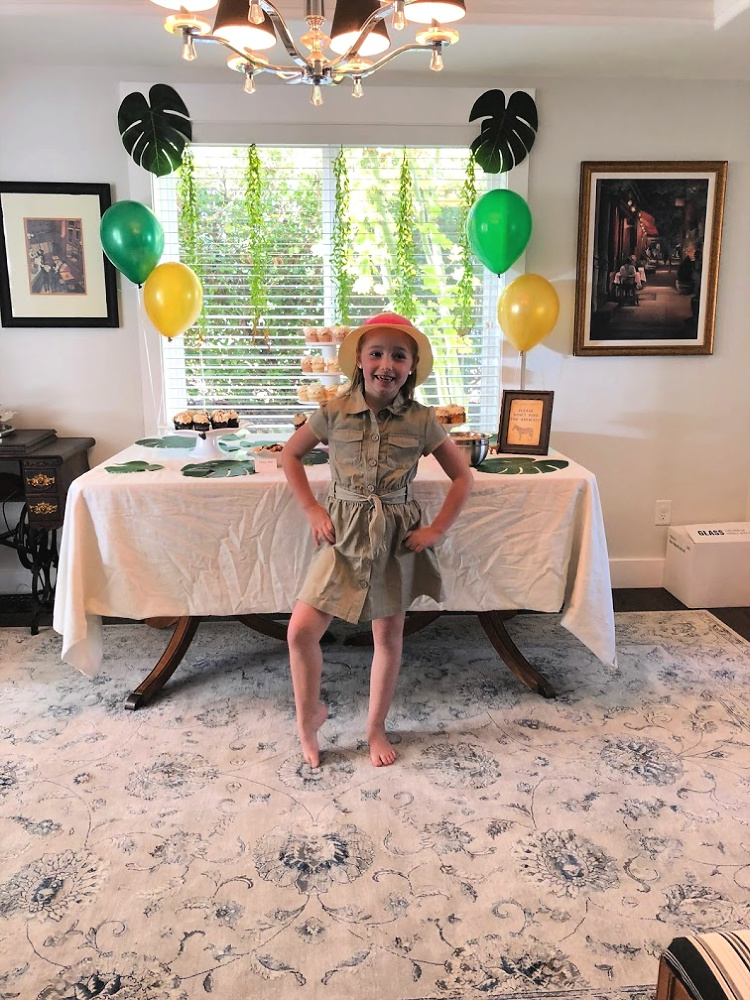 My best friend moved home. My bestie has lived out of state for over 8 years. This summer her family finally moved back to Western Washington and it has been so amazing to have her around.
My Young Living business had it's best month. 2018 has been a great year for my essential oils business. My team grew a great deal and we doubled our volume in November. I love sharing how amazing essential oils and natural products are; and it's been so great to see them help so many families!
My blog had it's most profitable year. The second half of 2018 was great for this space. A Fit Mom's Life is my passion project, and I've been able to turn it into a nice part time income. The second half of the year saw a great increase in collaborations with some of my dream brands, and I look forward to what 2019 will bring for A Fit Mom's Life.
We got a dog! Never did ever think we would get a pup. But we now have Nugget, our 13 month old Dachshund/Chihuahua mix. He is sweet as can be and fits in perfectly with our family.
Even though 2018 wasn't all I had hoped it would be, I'm trying to see the bright spots. I have my health, family and friends. It can be hard to see the good when so much bad seems to be happening around you. I struggle with it daily. But journaling has really helped me feel more positive and have a better outlook over the last few months.
I am looking forward to 2019 and some exciting things we have planned.