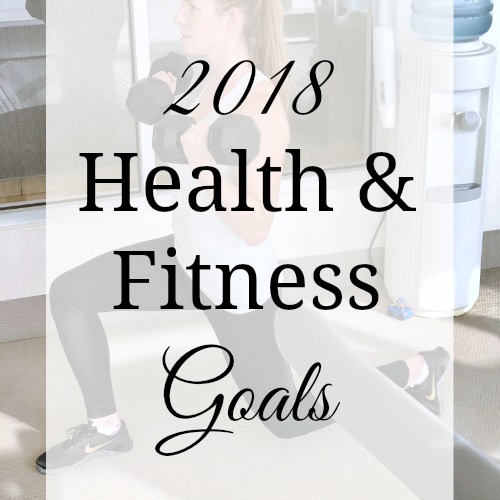 I wasn't going to share my health and fitness goals until Monday, but I figured I'd get all my goal setting out of the way this week. So today is health & fitness goal day!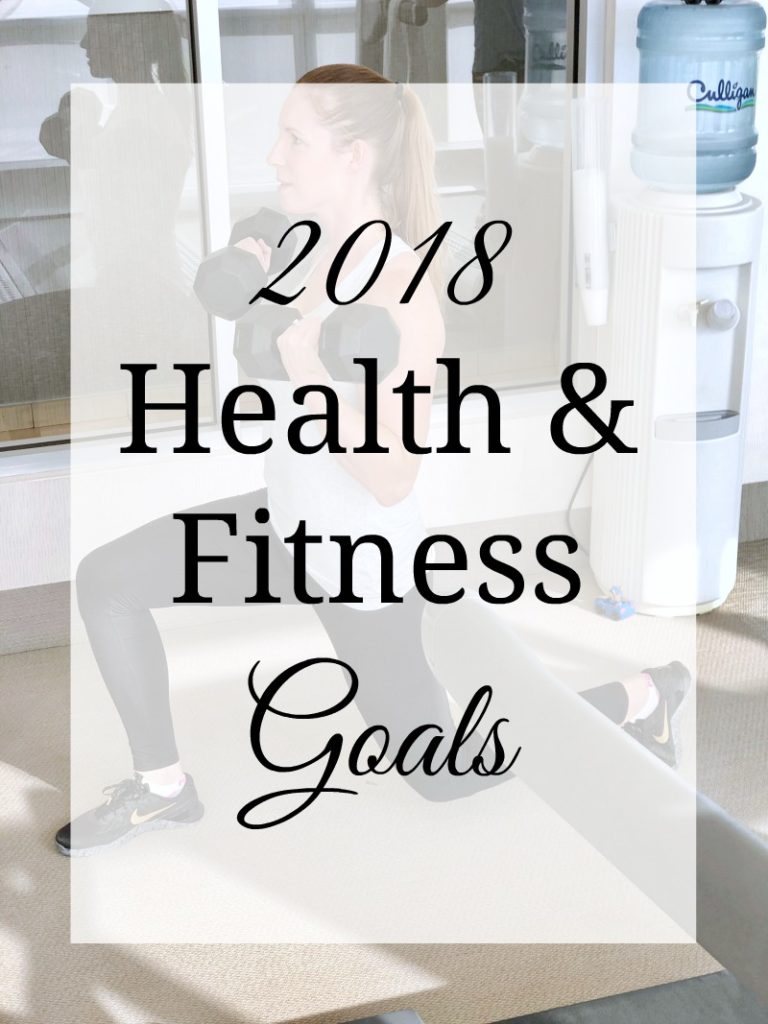 I've seen a lot of people talk about not setting goals. Honestly, I don't get it. Goals are what keep us moving forward. It's a tool for helping us grow and develop. If we don't set goals, we just…..flounder. I think everyone has goals, they just don't realize they are just that.
So I'm going to continue with my goal setting. Because I love it. And it keeps me motivated and moving forward and growing.
This year, I want to focus on strength building. I get asked often if I'm planning on doing a bikini competition, and this year, no. It's very expensive to do a competition and it's not in the cards for me this year. But I'm not ruling it out completely as something I may do in the future. We shall see. 🙂
My health and fitness goals for 2018.
Bench press 120 pounds
Kellen says I should up this goal to 140 pounds, but honestly, I've always wanted to press over 100 pounds. In high school weight lifting class only one girl could bench 100 pounds (90 is my max). I always wanted to do it, so this year I will.
Find the modified keto plan that works best for me
Kellen and I both eat a modified keto diet, but I don't think we both can subscribe to the same plan. He can have bulletproof coffee for breakfast and be good until after noon. I (usually) need to have breakfast, or some sort of food before noon.
I want to find a plan that suits my lifestyle and dietary needs, while still supporting my next goal.
Lose 4% body fat
Essential body fat for a woman is 10-13%. Athletes have around 14-20% body fat, fitness is considered 21-24%, and acceptable is 25-31% body fat. Right now I'm around 18% body fat and would like to get to around 14%; which is a lot of work. Most female bikini competitors have around 10% body fat or less, so I think 14% is something I should be able to accomplish without the assistance of a trainer.
Meal prep our lunches at least three weeks every month
We failed at meal prepping the second half of last year. I notice a HUGE difference in our lives when we do a good job of meal prepping. I feel less stressed, I'm not going to the grocery store as often, and I do a better job of staying compliant.
Hike to Camp Muir
Camp Muir is the base camp on Mt. Rainier, here in Washington. It's at 10,080 feet of elevation, and you gain 4,640 feet of elevation during the hike. This is as high as you can go on Rainier without a hiking permit. It's an 8 hour hike, and the camp is covered in snow most of the year, if not all, but the views from base camp are breathtaking.
I'm leaving it at that. These are some tough goals for me. Losing 4% body fat and benching 120 pounds will likely take me all year to accomplish. But if I stick to my plan, I will have a smile on my face come December.
Do you set health and fitness goals? I'd love to hear them!