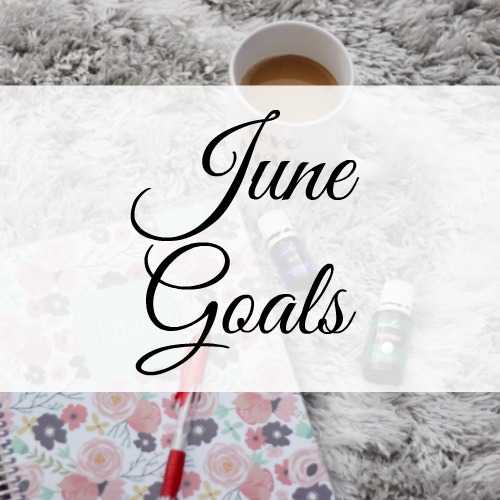 We're half way through the year! Say whaaaaat?! Here's what's on the horizon for June! You're getting two posts this week, so be on the lookout for the second one on Thursday. 🙂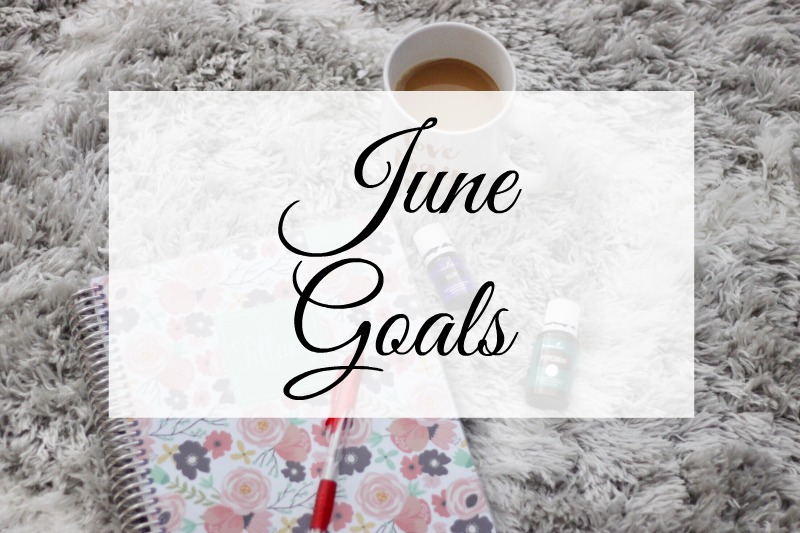 First, thank you all for your support on the changes that I've made to this space. The new schedule has been much more manageable for me, and I'm enjoying blogging so much more than I was the last few months.
But I have to say, 2018 better hurry up and turn around. This was supposed to be my redemption year, since 2017 wasn't so great. The year started off pretty crappy. Now that we're half way through, I'm hoping some things will start to work in our favor and I can manifest a few other things I've been wanting to happen.
We've been having the nicest weather in Seattle, so I can't complain too much. It's been a mild spring for us, which was a nice change from all the rain. I'm now ready for swimsuits and summer vacations!
The month of June is booked solid for us, so I know it's going to fly by!
Here's how I did on my May goals.
Be outside
Success! We spent a ton of time outside, and it was amazing. We got the pool out, purchased a new water table for EJ, and played lots of baseball. It was a great May for outdoor activity.
Increase my cardio
Success! I did a lot more HIIT cardio in May, and my numbers are showing. My body fat percentage is down, and so is my weight. I also started a cut to help aide that as well.
Do my breathing exercises
Fail. Ugh, my doctor would be so disappointed. I did them a few times, but not nearly enough. Maybe I need to set a reminder for myself.
Here's what I have planned for June!
Get our summer schedule ready
My daughter's last day of school is June 21st, and I want to have a summer schedule ready. So far she's planning to take 4 dance classes, do an art camp and cheer camp. We're also trying to make it to Montana in July to watch my cousin compete in The Event at Rebecca Farm. It's a huge equestrian event and she is an amazing jumper! Other than that I have nothing planned for us. I want to make sure we have a weekly schedule that is not too full, but with enough activities that the kids aren't bored.
Enjoy our vacation
We're going to our condo in Chelan at the end of June and I cannot wait! We haven't been since January!
Continue my fitness cut
If you aren't familiar with a cut, it's basically a decrease in calories (and change in macros), to support weight loss. In my case I'm trying to decrease my body fat percentage. I went through a bulking phase where I was really focused on muscle building, thus taking in more calories. With a cut you typically lose a bit of strength, but so far I'm doing pretty good. I want to continue to increase my weights while losing 2-3% body fat over the next two months.
Finish one book
I finished The Last Dead Girl by Harry Dolan in May and oh my gosh it was so good! It started off slow, but there were so many twists and turns I couldn't put it down! I highly recommend. I also finished a fitness book I'd been reading for like three months. Right now I'm back to personal development books, and I hope to finish at least one of those, along with an audio book in June.
Since our June is so crazy those are the only goals I'm setting for myself. There are a handful of school activities (including field day and a color run), lots of dance rehearsals, two dance recitals, baseball twice a week and a week in Chelan. I think I have enough to keep me busy. 🙂
What is one goal you have for June?