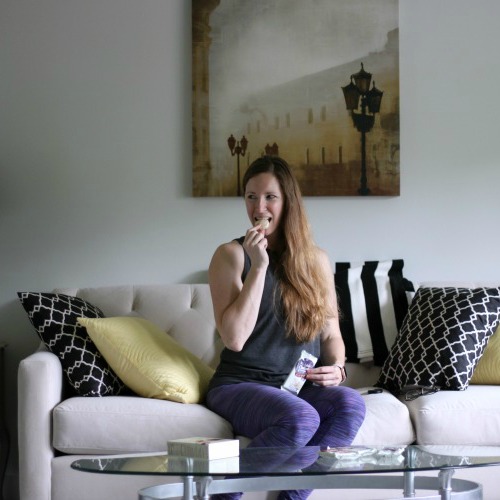 This post is sponsored by thinkThin, but the content and opinions expressed here are my own.
May and June are two of our busiest months of the year. With end of the school year activities, preparing for dance recitals, baseball practice and games, we have a lot going on each week. Combine that with trying to stick to my gym routine and we aren't home as much as we usually are.
I have some lofty health and fitness goals for this year, so staying compliant while on the go is key for my success. It can be hard to lug around a lunch box with cooked chicken and veggies every day. So easy-to-grab snacks are something that I rely on often.
Some things I like to pack while we're out are:
-Unsalted mixed nuts
-Lunch meat & veggies
-Cheese
-Homemade protein muffins
-My favorite thinkThin protein bars and cakes
The new thinkThin Protein Cakes have 12 grams of protein, 1 gram of sugar and 170 calories. They are also GMO free, gluten free and kosher. And oh my word do they taste amazing!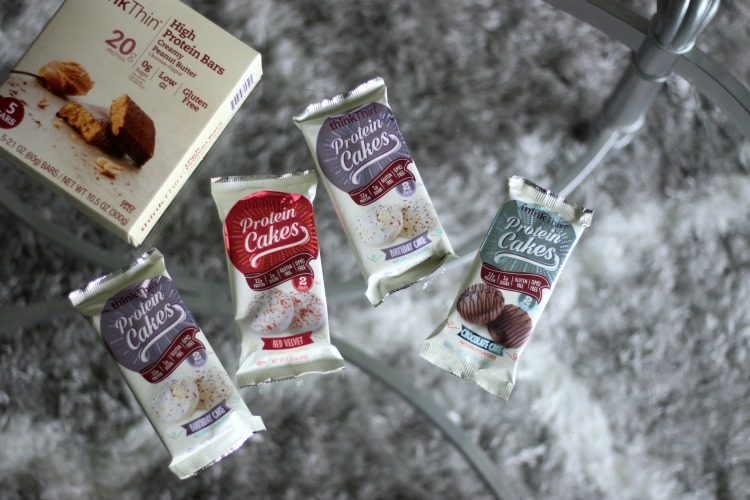 Here's something you need to know about me: I am super picky when it comes to packaged protein snacks. I have tried a lot of them and the thinkThin Protein Cakes are at the top of my list of favorites. They make the perfect high protein snack and are very filling, so I am able to keep up my energy during the day. And keep up with my kids. 🙂
I like to grab a package of the thinkThin Protein Cakes if I'm running errands after the gym, before dance class or when we're going on long road trips, so we don't have to stop for food often. I just drop them in my purse and I have a healthy snack right at my fingertips! And my kids love them too! They come in 3 delicious flavors: chocolate cake, red velvet and birthday cake (my personal favorite).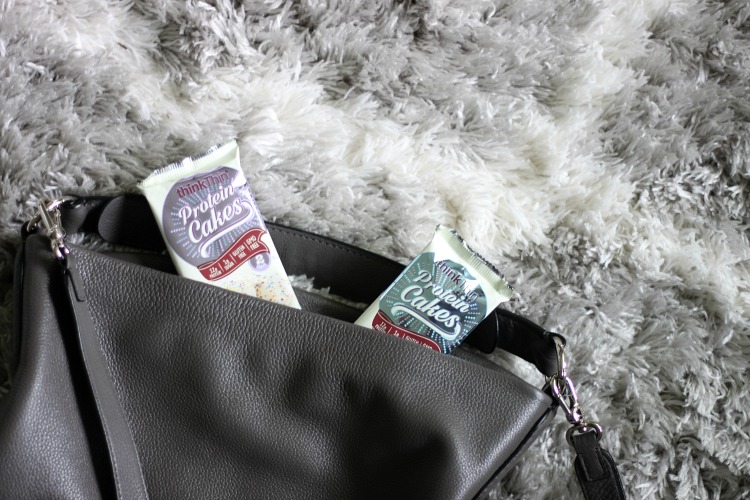 Staying compliant with quality foods is a huge win for me. I used to grab not so healthy fast food when I was out and about. Now I'm able to indulge and stay compliant with thinkThin Protein Cakes.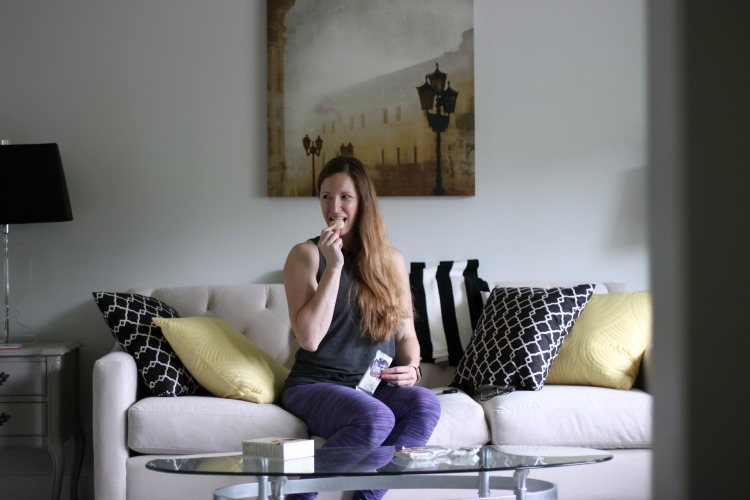 Right now you can get a free Protein Cakes Trial Pack plus free shipping with orders Over $49 when you use promo code CELEBRATE. So make sure you check them out and get your free trial pack of these delicious protein cakes.
For me, it's celebrating small wins like the ability to stay compliant with my nutrition while on the go thanks to healthy snacks. How do you celebrate the small wins in your everyday life?