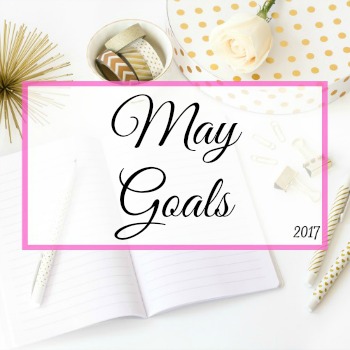 Happy May! I love May. It's our anniversary month, Mother's Day, and usually when the weather finally starts to get better in Seattle. Cheers to a great month ahead!
I spent a lot of April focusing on my kids. They've had a hard time with the transition to Kellen being away, so I wanted to put all my energy into them. It also wasn't a very busy month for us, so we had some time to relax a bit. I wish it were always like that because we had a really good month!
Here's what happened in April.
Spend individual time with each kiddo // Success! I made sure that I was deliberate with the time we had, while each kiddo was alone with me. I worked with EJ on his walking, words, shapes and more while A was at school. A and I read every night, snuggled, painted our nails and worked on math. I'm going to continue this each month.
Get outside // Eh. The weather was still pretty lousy in April, so we didn't get out as much as I'd hoped. We did have at least two jogs to Starbucks and a few park days, but we're hoping for a lot more outdoor time this month.
Plan some fun adventures for the summer // Partial success. A will be in t-ball for the first part of the summer, so that leaves us with about two months of free time to plan other activities. It's looking more and more like we will be in Wichita, so I need to find some good road trips for us to take.
Get up early // Success! I'd been getting up between 5:45 and 6:00, until we went to Wichita. Unfortunately EJ is still struggling with the time change from being in Wichita for a week, so he's getting up around 5:15-5:30 instead of 7:00 (he woke up yesterday at 4:40! I about died). So while yes, I'm getting up earlier, right now it's not for alone time. Reallllly hoping he can adjust soon and start sleeping later.
Plant flowers // Success! We planted some flowers out front and in our vegetable garden! A is super excited to watch them bloom in the coming weeks.
Here's what's on the docket for May.
Practice t-ball with A once a week // A starts t-ball on Friday, and I am so excited! I played softball when I was young and so far she loves it. The girl has a really good arm and great hand-eye coordination, so now we just need to work on her catching. I can't wait to see her out there! She has practice once a week and a game each week as well. I want this to be something her and I share, so I'd like us to spend at least one day a week outside playing catch and hitting the ball.
Finish one personal development book // I mentioned last week that I'm reading Awaken The Giant Within, by Tony Robbins. Well, I was struggling to find time to read, so I got the audio book and am about half way through it. I don't think the Audible version is the whole book though, but if I can listen to part and then read the rest I think I can get through the whole thing.
Clean our windows // I know, not glamorous, but I do not do them nearly enough. And they need to be done so badly. I hope I can convince Kellen to help me clean the outside of them one weekend when he's home.
Clean out my closet // So, I don't have a lot of clothes. Like, really my closet is pretty empty (especially after I simplified my entire life). But I look at some of the things I still have and they no longer bring me joy. So I plan to do another clean sweep and donate at least one more bag of clothes, shoes and other miscellaneous items.
Go on at least one hike // We almost went on one over the weekend, but our park pass was in the car, which is in the shop. May is a great month for hiking and I'm so ready to hit the trails again!
I am so ready for summer! This has been a wet spring for us in Seattle and I think we are all about done with it. Bring on the warm weather!