This isn't your typical Christmas wish list. This is a wish list for kids that have too much stuff. Kids with so many toys that they don't even know where to start playing. If you're trying to buy for one of these families (or if you are one of those families), this post is for you.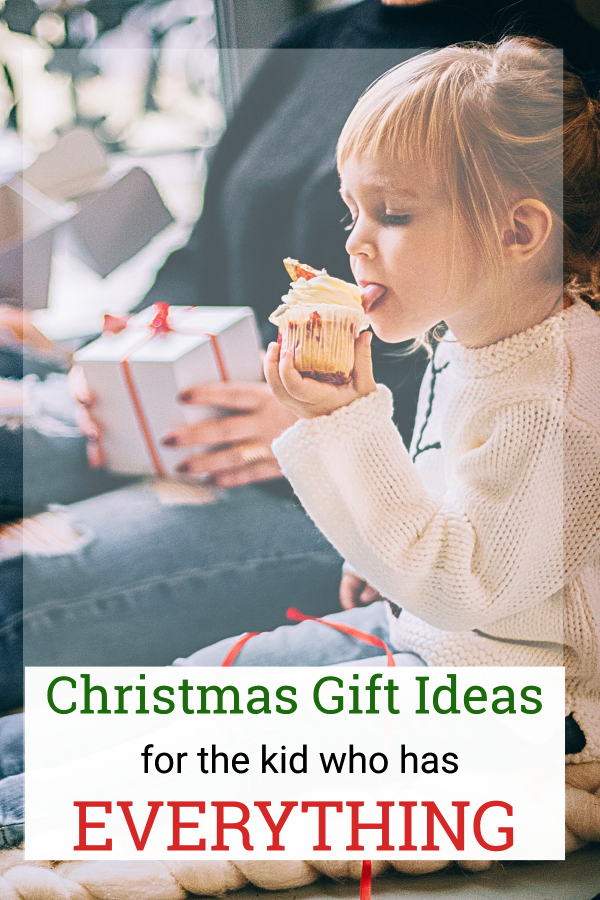 In the week and a half since Halloween I've seen no fewer than 50 gift guides. At least. I stopped counting after 50. And while I know that as bloggers those gift guides are a great way for us to bring in some income, I just can't anymore.
Don't get me wrong, I love to give gifts. I used to go overboard on birthdays, baby showers and Christmas. It was like I was filling up my happiness tank every time I bought another candle or lotion for a friend. I would spend so much money it was outrageous. It took me a long time to realize that I was buying those things because they made me happy. Not because it was something that person wanted, or even needed.
We have become a culture obsessed with stuff. The bigger the better. Bigger house, bigger car, bigger lifestyle. And we need stuff to fill those bigger homes and bigger cars and that bigger lifestyle. When we bought our house 8 years ago, we had enough stuff to fill a quarter of the rooms. So what did we do? We went and bought more stuff of course! You can't have empty rooms in your 3,000 square foot house! And while I loved our home and we eventually grew into it, we could have definitely done with a lot less square footage. I grew up in a 1,900 square foot home and never felt like we needed more space (although my mom may disagree).
The holidays are my favorite time of year. I'm sure many of you will agree. The song doesn't say "It's the most wonderful time of the year," because this time of year is sub-par. And since having kids, the holidays evoke a different kind of magic for me. The joy on their faces when they see Santa, the look of wonder when they hear Christmas music and see Christmas lights, and the love of all things red and green that signify Christmas is coming. But each year, when I can't get my daughter to get rid of unused toys before Christmas comes, and then more and more comes into the house; well, let's just say Christmas feels less exciting, and it has started to bring about a bit of stress for me.
The holiday's shouldn't be stressful! They should be joyous and exciting and make me feel all warm and fuzzy inside. But all this stuff just makes me anxious. And on top of that, my daughter (because we all know the toddler is content with just a few favorite toys) doesn't even play with what she already has.
You see, her birthday is in October. I asked for mainly arts and crafts and clothes for her, with limited toys. And she got the (few) toys I deemed acceptable. But you know what? She hasn't played with those toys since the week she got them. They have sat in the playroom untouched. And I see this more and more with her each time she gets something new. She has so many toys, that when another new one comes in, it gets loved for a few days, then it gets mixed in with all the other toys that have gone unloved for months. And I think that some days, she is so overwhelmed by the amount of stuff she has, that she doesn't even know what to play with.
That, my friends, is just a sad state of affairs.
Don't get me wrong, my sweet girl is so appreciative when she gets the toys. She says thank you a million times and holds that toy like it's the best thing she's ever received.
Now, I'm not saying all this to sound ungrateful. I really do appreciate all the thought that people put into gifts for my children. I too put a lot of thought into the gifts I give them. But something has got to give and this is it.
What to get kids who have too much already?
This year for Christmas, if you are looking for a gift that is not of the toy kind, here are a few ideas for what to get for a family with too much stuff.
A monthly subscription box: Subscription boxes are a great way to gift something that the kids can do. Some good options: Kiwi Crate (crafts), KidPik (fashion), Kidstir (cooking), Little Passports (travel), GiftLit (books).
A membership to the zoo: I wish we would take the kids to the zoo more often, but alas we do not. But I can guarantee that if we had a membership we would be there a lot more often!
A cooking class/baking class/cupcake decorating class: Audrey loves to cook and bake, so a class that involves creativity in the kitchen would be a great gift for her.
Movie tickets/gift cards: We love to take our kids to the movies, but for 2 adults and 2 kids plus popcorn, it is a pricey night out!
A day at the Pacific Science Center (or the any kid museum in your area): We have yet to take the kids there, but it's pretty awesome, and something I'd like to do soon.
Clothes: My kids are always outgrowing clothes. I clean out my kids' dressers monthly with clothes they have outgrown.
Money toward college fund: With the price of college these days, it's important to start saving now!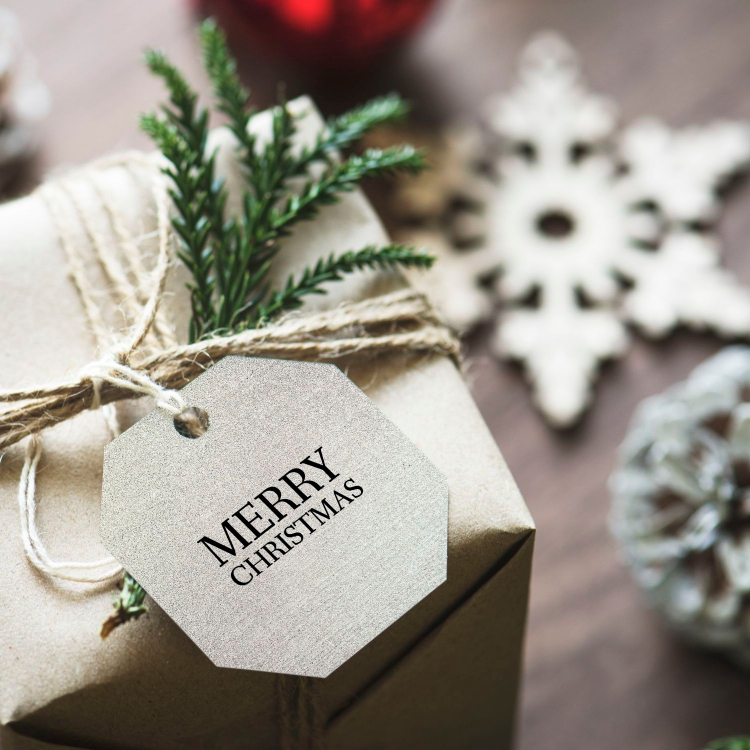 A subscription to ABCMouse.com or other online learning games: We have this for our son and he loves it! Our daughter did too.
Pay for a few months of lessons: Both our kids take swim lessons, dance classes, and our daughter wants to start horseback riding. Those things are not cheap! Yes helping pay for things like lessons isn't a glamorous gift, but it will ensure she is able to continue to do them.
Tickets to a play: There are a ton of great kid-friendly shows in the Seattle area (or any other major city, I'm sure). A play would be such a fun outing for older kids.
Magazine Subscription: Audrey has a subscription to National Geographic now, but there's an American Girl magazine, or maybe even Highlights or Ranger Rick. I'm sure there are a ton out there for kids.
A weekend away with the grandparents: This would be top of my list if I had to choose! 🙂
A Christmas wish list like no other. Check it out!
Click To Tweet
And if you think the parents may need a gift here are a few ideas for you.
Gift cards: Target, Amazon, Starbucks, a nice restaurant, Nordstrom, Athleta, the American Girl store, REI, a spa, I could go on and on. This is one the whole family could get in on. Shit ain't free, so gift cards are always a nice gesture, no matter what anyone says.
Money: Always needed and always appreciated.
Babysitting: My husband and I have had one date night in 8 months. One. One is the loneliest number (name that band!). Husbands and wives need time alone to reconnect, away from the kids.
I know shopping for others makes so many of us happy; especially when it comes to buying for the little ones. But rather than showering them with toys, think about showering them with things that will enrich their lives and bring them happiness for more than just a day. When you're walking down that aisle looking for the perfect toy, think about that sad toy, lying lonely in a toy box under a multitude of other similar toys, only to be played with maybe once or twice before I come along and shove it in the donation box, never to be seen by the child again.
Merry Christmas!